Russia Announces Second Aid Convoy For Eastern Ukraine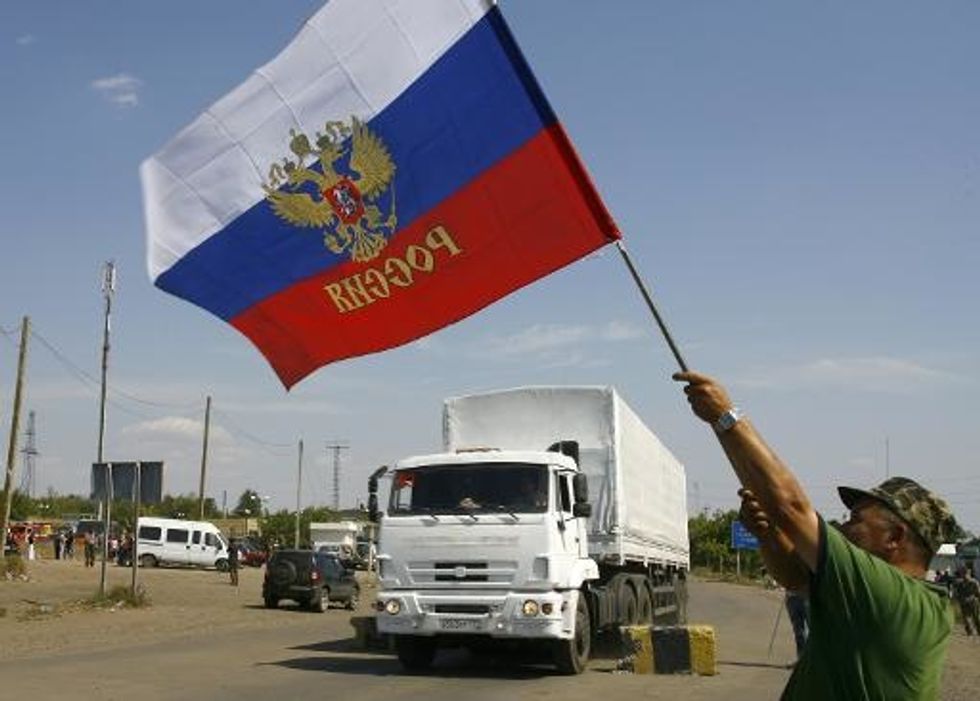 dpa
Moscow (dpa) — Russia is planning to send a second aid convoy to areas in eastern Ukraine held by pro-Russian separatist rebels, Russian Foreign Minister Sergei Lavrov said Monday.
Despite widespread international criticism of the first convoy, a second convoy would make the journey this week, Lavrov said.
The Ukrainian government was being informed of the move, he said, and he called on the Ukrainian authorities and the Red Cross to work with Russia.
Russia sent about 200 trucks into eastern Ukraine Friday, and they crossed back over the border into Russia the following day.
Ukraine has said it suspected the trucks were being used to deliver supplies to the pro-Russian rebels.
The Russians sent the first convoy into Ukraine without permission from the Ukrainian government, a move which sparked massive international condemnation of Moscow.
Ukrainian President Petro Poroshenko and Russian President Vladimir Putin are to meet Tuesday in Belarus to discuss the conflict in eastern Ukraine.
It will be their second face-to-face meeting since the Ukraine crisis erupted in February after pro-Russian separatists staged a rebellion following the toppling of the Moscow-backed Ukrainian president Viktor Yanukovych.
On Saturday, Poroshenko said Ukraine would spend billions of dollars reequipping its armed forces.
He said in a speech in Kiev commemorating Ukraine's Independence Day that an additional 3 billion dollars would be spent from 2015 to 2017.
AFP Photo/Sergey Venyavksy
Interested in world news? Sign up for our daily email newsletter!