Russian Aid To Syria Is Hurting Peace Talks, Says Kerry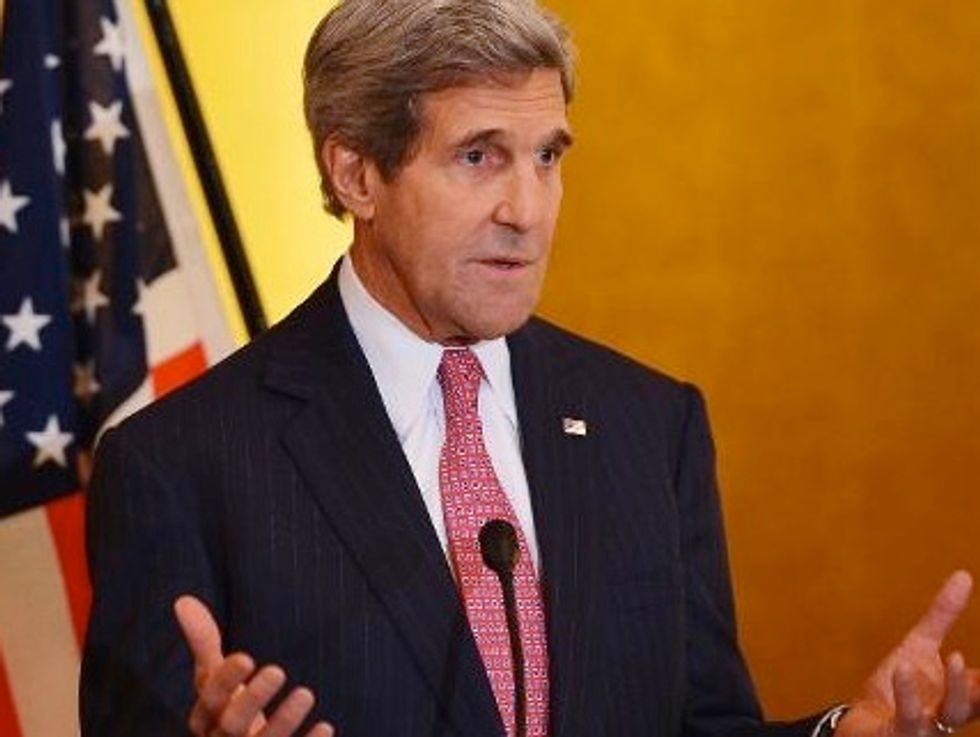 By Paul Richter, Tribune Washington Bureau
JAKARTA, Indonesia — U.S. Secretary of State John Kerry Monday accused Russia of enabling Syria's efforts to settle the civil war on the battlefield rather than in negotiation.
In an appearance in the Indonesian capital, Kerry complained that Moscow, along with Iran and the Hezbollah militant group, are providing the military support and aid that allow the Syrian regime to "double down" in the war.
"Russia needs to be a part of the solution and not contribute so much in weapons and aid that they allow Assad to double down," Kerry said.
"It's very clear that (Syrian President) Bashar al Assad is trying to win this on the battlefield," he said.
Kerry was expressing his frustration at a time when the latest round of negotiations in Geneva have halted without progress. Their goal was to get the Syrian government and rebels to discuss formation of a new jointly agreed government. But Syrian negotiators never engaged on the issue.
Kerry said the U.S. will "continue to look at options" for settling the war and easing its mounting humanitarian crisis. He seemed to rule out military options, saying the U.S. believes there is no military solution to the war.
U.S. officials have also condemned Russia recently for blocking efforts at the United Nations to help provide humanitarian relief for Syrian war victims.
AFP Photo/Mandel Ngan