Paul Ryan Doesn't Believe In Climate Science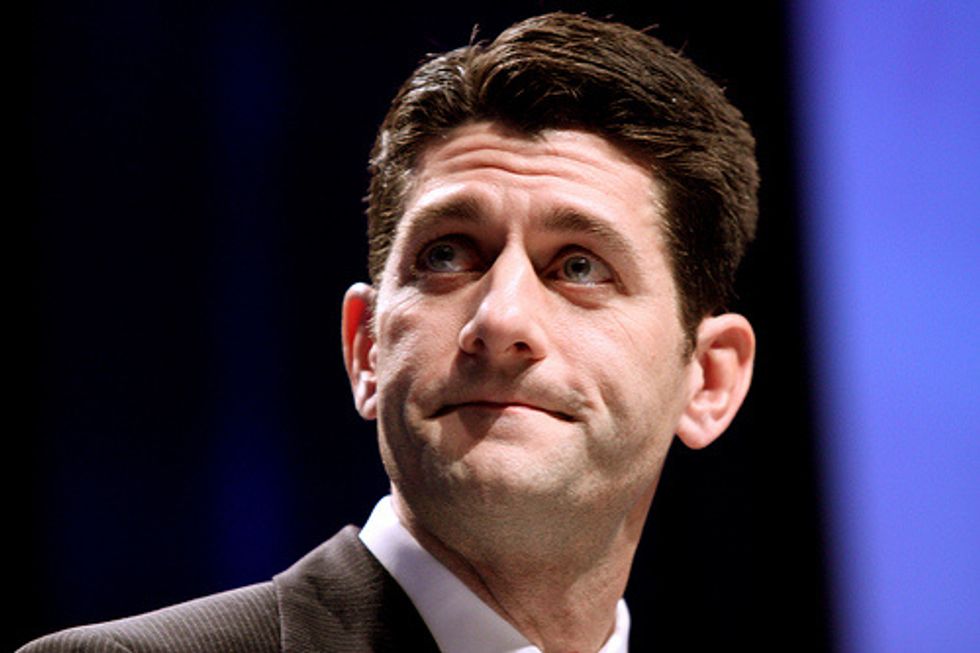 U.S. Rep. Paul Ryan (R-WI) has taken the familiar Republican chorus of "I am not a scientist" one step further, by stating that he does not believe that science can know whether or not human activity is to blame climate change.
During an hour-long debate against Democratic challenger Rob Zerban on Monday, the moderator posed to both candidates the question of whether human pollution impacts climate change. The Associated Press reports that Ryan responded, "I don't know the answer to that question. I don't think science does, either."
But science does know. A survey that collected 11,944 peer-reviewed papers from 1991-2011 on the topics "global climate change" or "global warming" found that 97 percent expressed the position that humans are impacting global warming. Similarly, NASA has concluded that 97 percent of scientists agree that human activity is very likely causing climate change.
Ryan has doubted climate science before. In July, speaking at a breakfast hosted by the Christian Science Monitor in Washington, the congressman said, "Climate change occurs no matter what." At that breakfast, Ryan also claimed that EPA efforts to reduce emissions from power plants were "outside of the confines of the law," and "an excuse to grow government, raise taxes, and slow down economic growth."
At the debate on Monday, Ryan again stood behind his opposition to implementing plans to fight climate change. Ryan's stance that "the benefits do not outweigh the costs" (of proposals that would limit climate change) stood in stark contrast to Zerban's point that "this is an opportunity to invest a dime to save a dollar."
Ryan is heavily favored to win re-election to his seat in GOP-leaning southern Wisconsin.
Photo: Gage Skidmore via Flickr
Want more political news and analysis? Sign up for our daily email newsletter!