The Nevada Democratic Caucuses Are More Uncertain Than Ever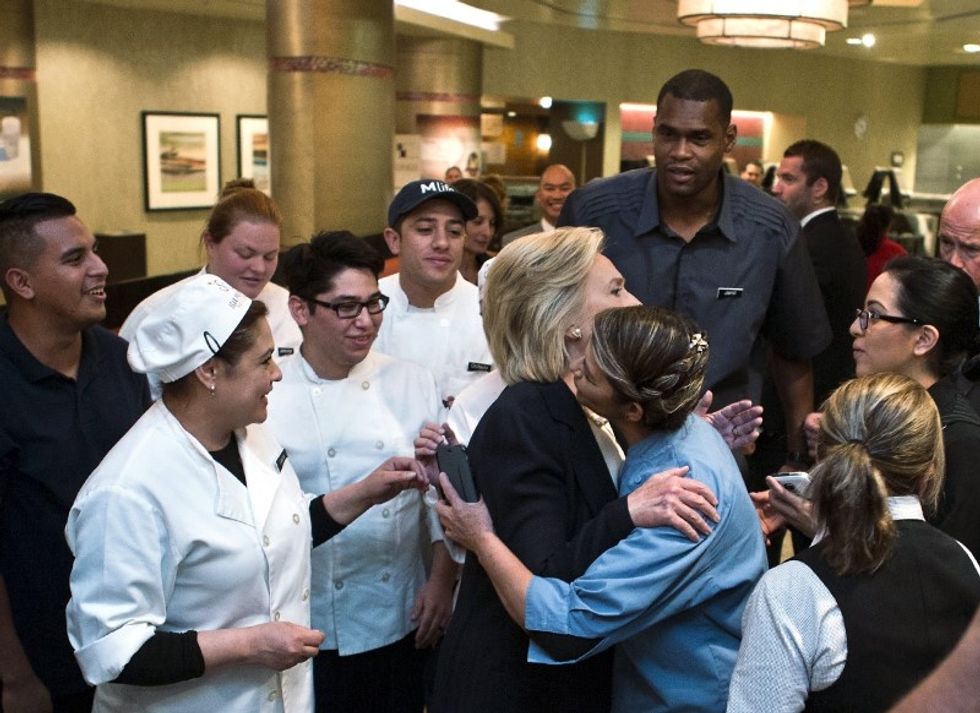 The Nevada Caucuses are this Saturday, and yet, with just four days left until Hillary Clinton's "Western Firewall" speaks, we're pretty clueless as to where things actually stand.
There aren't many recent polls of Democratic voters in Nevada, and new, younger voters have proven in New Hampshire and Iowa to swing strongly pro-Sanders. Clinton's also made a few mistakes recently, including — in an apparent attempt to lower expectations — having her spokesperson, Brian Fallon, say that Nevada is 80 percent white.
That's not true. And Nevada Sen. Harry Reid was pretty upset about it, considering he advocated for Nevada's inclusion early on in the caucus calendar to promote more diverse voices in the nominating process.
Still, Clinton holds an advantage: she has (according to her campaign) 7,000 volunteers in Nevada (to Sanders's 2,000) and a very real endorsement edge. And most of what polls are coming out of Nevada still have her on top.
And now, the conservatives are involved: Karl Rove's super PAC recently put out an ad comparing Hillary Clinton's past (heavily edited) statements on immigration to Donald Trump's. It's hard to tell which candidate looks worse as a result, but one thing is clear: Mr. Rove wants Bernie Sanders to be the Democratic nominee:
Photo: Hillary Clinton arrives at the Aria greets workers before speaking at the NALEO (National Association of Latino Elected and Appointed Officials) conference in Las Vegas, Nevada, in this June 18, 2015 file photo. REUTERS/L.E. Baskow/Files