Sanders Plans Speech To Explain His Socialism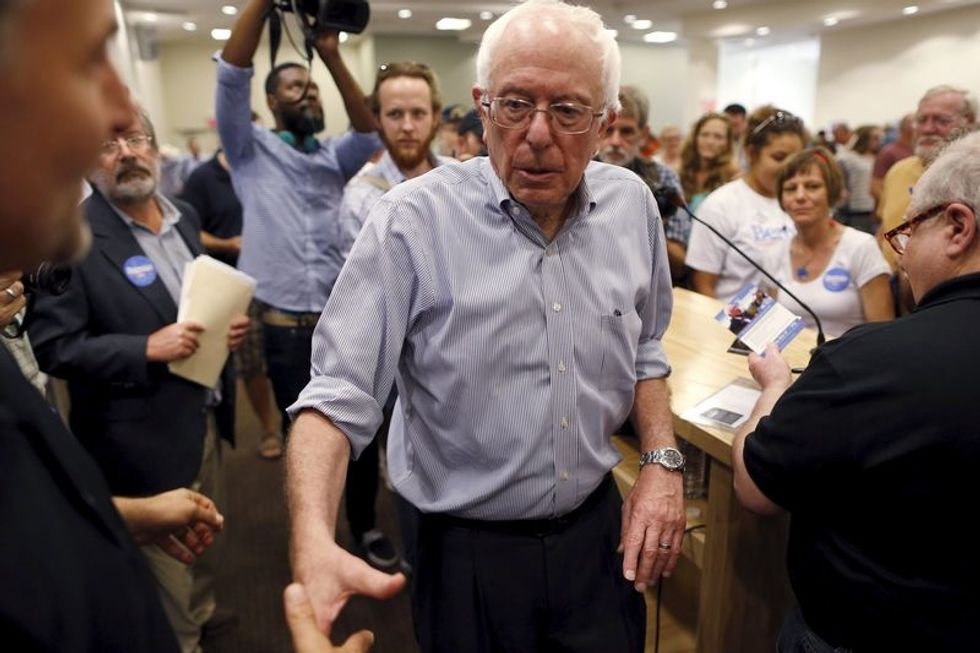 By Lesley Clark, McClatchy Washington Bureau (TNS)
IOWA CITY, Iowa — Acknowledging the political liability of the word "socialist," Bernie Sanders said Sunday that he plans a "major speech" to detail what it means when he calls himself a "democratic socialist."
Responding to a woman at a house party who asked him how he'd counter Republican attacks about calling himself a socialist, the Vermont senator seeking the Democratic presidential nomination said he plans a speech in "not too distant future" to define what he means.
"I think we have some explaining and work to do, but I think at the end of the day you're going to find more and more people agreeing," he said.
Sanders, whose summer surge in popularity has him leading Hillary Clinton in the early voting state, said later that "a lot of people … when they hear the word 'socialist' get very, very nervous."
"They may not know that there are countries all over the world, whether its Norway, Sweden, Denmark, Germany, the U.K., who on and off have had democratic socialist governments and they may not be familiar with some of the very positive policies those governments have developed for the middle class and working families," he said.
Sanders argued that the U.S. already has some socialist policies, including Social Security and Medicare.
"To me, democratic socialism means democracy, it means creating a government that represents all of us, not just the wealthiest," he said.
"When you go to your public library or you call your police or fire department … these are socialist institutions," he said.
Bill Maher, the comedian and host of HBO's Real Time with Bill Maher, urged during a Sanders appearance on his show Friday night to "un-demonize" the word, jokingly cautioning him that when some people hear the word they think "herpes."
Sanders, an independent who caucuses with Senate Democrats, has aligned his brand of what he calls "democratic socialism" with center-left countries such as Denmark, Finland and Norway.
"What democratic socialism means to me is having a government which represents all people, rather than just the wealthiest people," he said at a recent campaign event in New Hampshire.
Photo: Vermont Senator and U.S. Democratic presidential candidate Bernie Sanders greets supporters at a campaign town hall in Manchester, New Hampshire, August 1, 2015. REUTERS/Dominick Reuter