Sanders Releases Radio Ad In Arabic Before Michigan Primary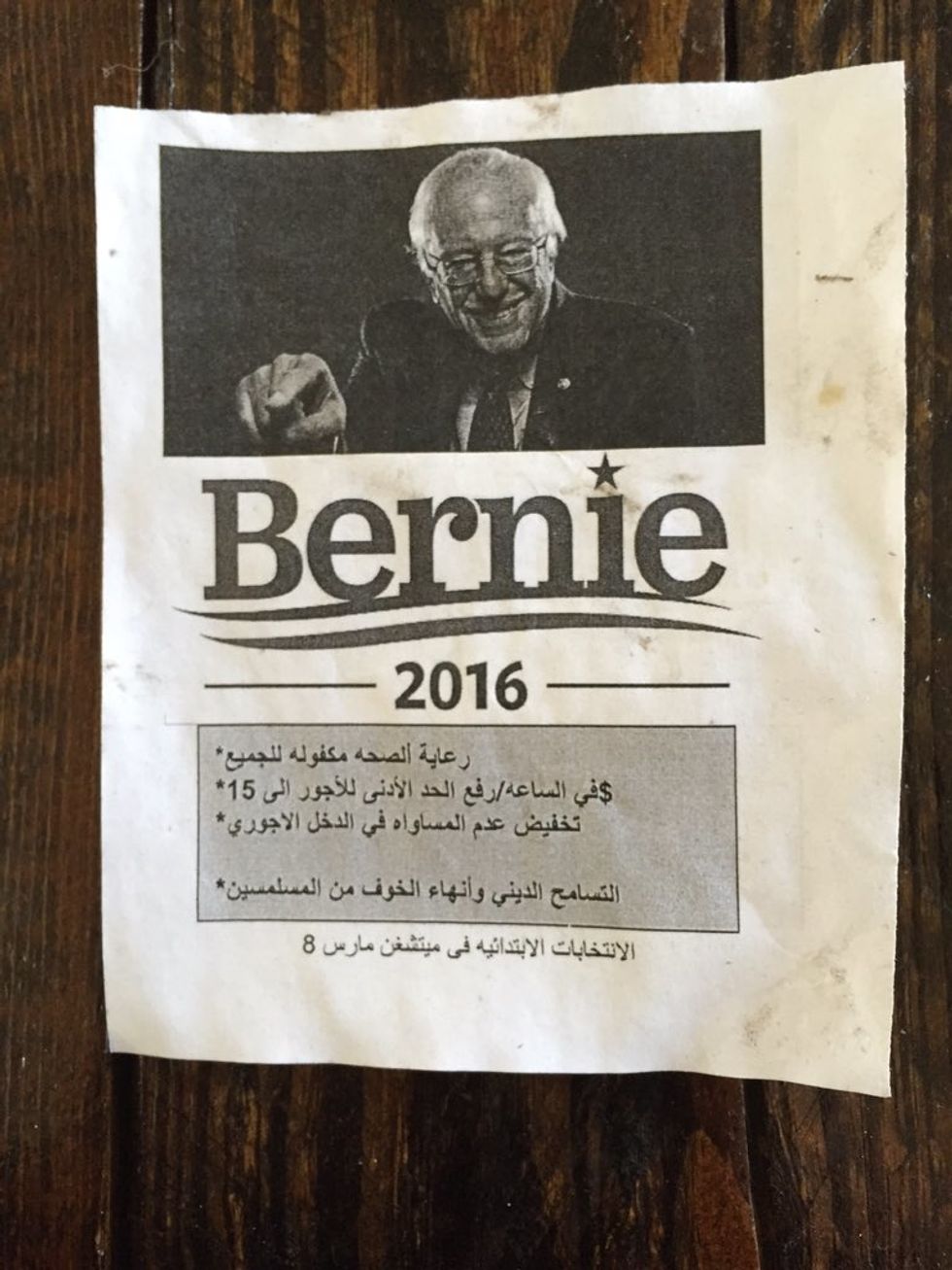 Less than a week before the Michigan primaries, the Sanders campaign released a radio ad in the state with a simple, repetitive theme: stand together. This time, the Vermont senator's message was in Arabic.
Dearborn, Michigan is home to the largest concentration of Arabs in the country. Some 40,000 predominantly Muslim Arabs live there today, and as a result of the racism pandered by the Republican candidates throughout this election, the vast majority Dearborn's Muslims are planning to vote for a Democrat.
The Arabic language ad made the choice eminently clear for listeners.
"Republican candidates are attacking Muslims because of their religion. Bernie Sanders wants to end the racism and hatred that divides us.

"When a Muslim student voiced her fears of the hateful rhetoric in this election, Bernie responded, by saying: If we stand for anything at all we have got to stand together to end all forms of racism and I will lead that effort as President of the United States.

"On Tuesday, March 8th, vote for the candidate who stands for all of us: Bernie Sanders."
Sanders, whose campaign has already shared a revolutionary-themed poster in Arabic, is attempting to woo voters to his campaign against big banks and bigots alike. The effort is backed by an uncoordinated campaign by several social media groups aimed at boosting Arab and Muslim political participation in the 2016 election.
On Facebook, the group Muslim Americans for Bernie posted a video of an Ohio imam going door-to-door and asking for people to vote for Sanders. Arabs for Bernie, a Twitter account, posted a similar message after Sanders's rally in Dearborn:
The 2016 presidential election has awakened the Muslim vote in America. Seventy-three percent of registered Muslim voters have said they are planning to vote in the next election, with the vast majority going to Clinton and Sanders.
Turns out calling for a "complete and total shutdown of Muslims entering the United States" clearly hasn't gone over too well.
Photo: A printed out sign found in Hamtramck, Michigan asking voters to choose Bernie Sanders in the upcoming Michigan primaries. Graham Liddell via Twitter