Sanders Won't Admit She Lied About Don Jr. And Trump Tower Meeting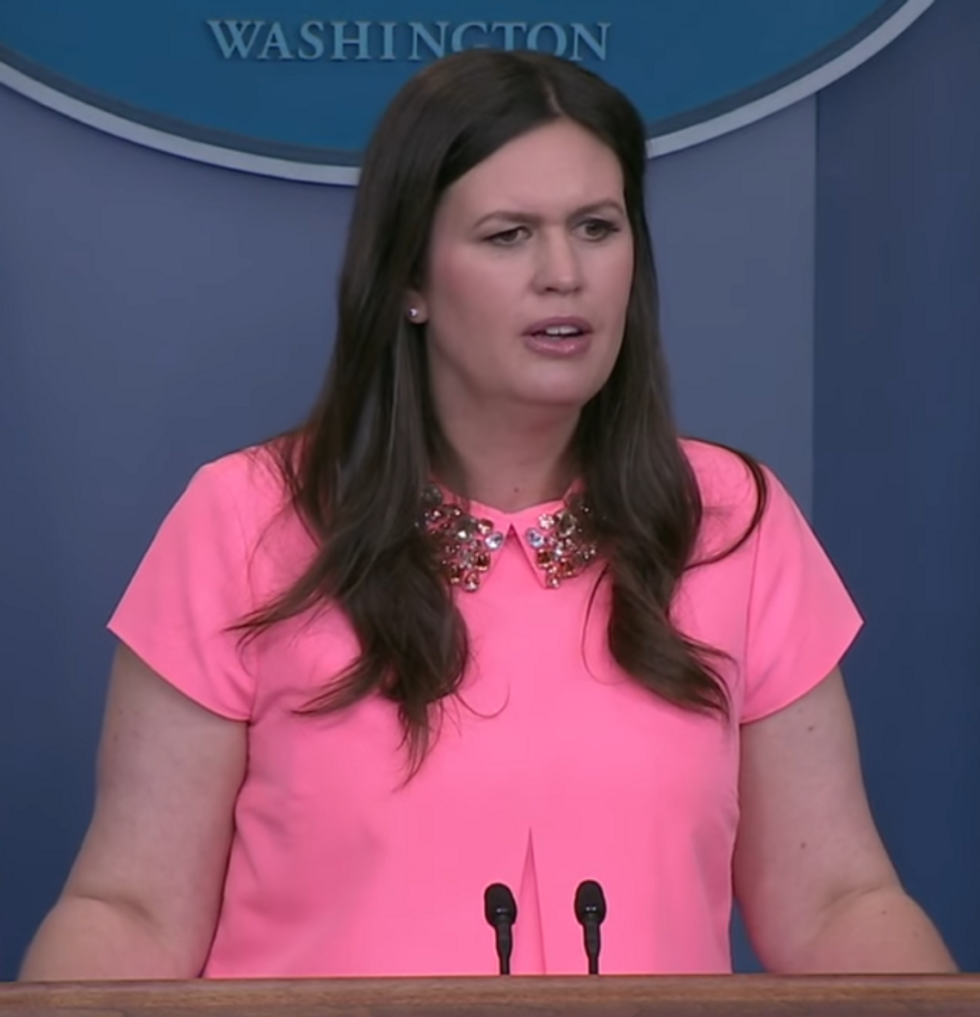 Reprinted with permission from AlterNet.
Sarah Huckabee Sanders on Monday refused to admit that she lied when she denied Donald Trump "dictated" a misleading statement from Donald Trump Jr. about the clandestine June 2016 Trump Tower meeting with Russian nationals.
In a combative press briefing, Sanders dodged questions on whether Trump has the authority to pardon himself and whether the president feels he's above the law. But it was questions about Sanders' August 2017 claim that Trump "certainly didn't dictate" Trump Jr's misleading statement—a claim contradicted by the president's own lawyer.
Washington Post reporter Josh Dawsey summed up the press corp's reaction: "How can we believe anything you say?"
Sanders didn't budge.
Watch the videos below:
Pt. One:
Pt. Two:
Elizabeth Preza is the Managing Editor of AlterNet. Follow her on Twitter @lizacisms.