Sanford, In Quest For Women Who 'Hate' Him, Wishes Death On Female Reporter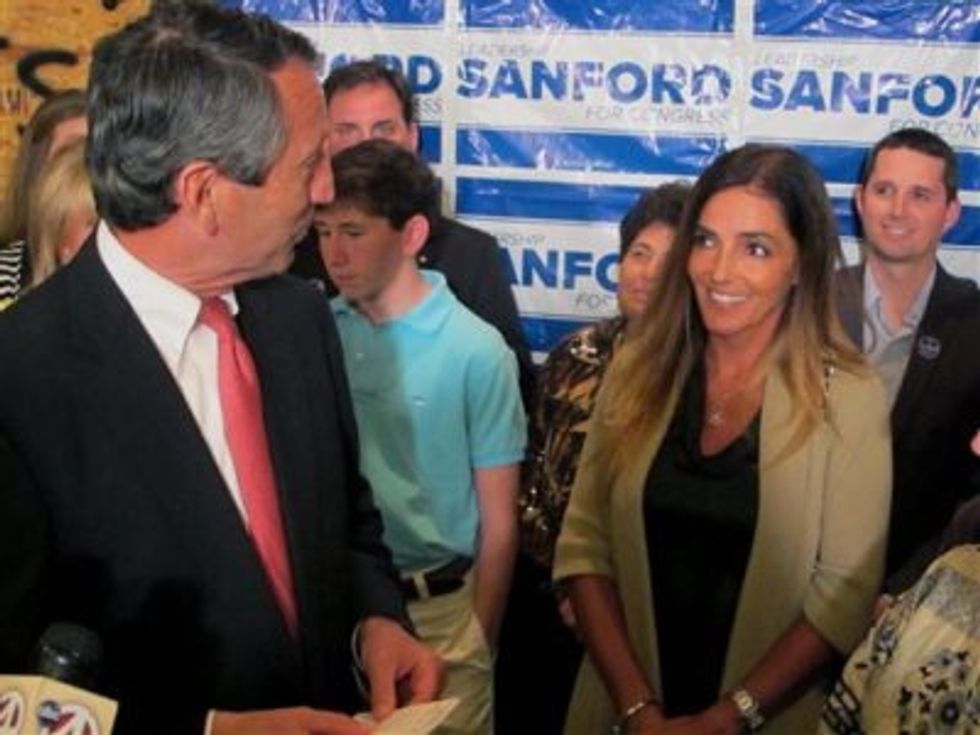 The traveling train wreck that is the Mark Sanford congressional campaign continued its comedic way across South Carolina this weekend, with the candidate conducting an impromptu street poll of local women.
Hoping to prove to a female NBC reporter that he can still count on the votes of the state's women despite his well-publicized extramarital affair and being charged with trespassing at his ex-wife's home, Sanford began questioning random ladies on the street, trying to find, he said, "a woman who hates me."
With the special election for a vacant House seat in South Carolina's 1st district only a couple of days away, Sanford has a bit of ground to make up on his Democratic opponent, Elizabeth Colbert Busch — especially after making such a poor showing in a recent debate between the two (he also didn't do too well in a "debate" with a poster of House Minority Leader Nancy Pelosi). Sanford has received the illustrious endorsements of an unnamed group of Republican women and the Tea Party Express, while Colbert Busch recently picked up the support of the district's top newspaper, the Charleston Post and Courier.
And, ever the ladies' man, Sanford showed why he's so popular with the fairer sex when it came time to cross the street — accompanied by the female NBC reporter — to question another random woman:
"Let's go to this woman – does she look biased?" he asked as he crossed the street, the NBC reporter walking next to him.

As a car whizzed by, he told the reporter, "Watch out, I don't want you to get run over. Actually I kind of do, but that's a different story."
Chivalry, it appears, is alive and well in South Carolina.
AP Photo/Bruce Smith
UPDATE 5/6: A new PPP poll conducted on May 4-5 now shows Sanford up by 1 point — with a +/- 2 percent margin of error, the race is essentially too close to call.