Saturday Night Live Brings Us The REAL Mueller Report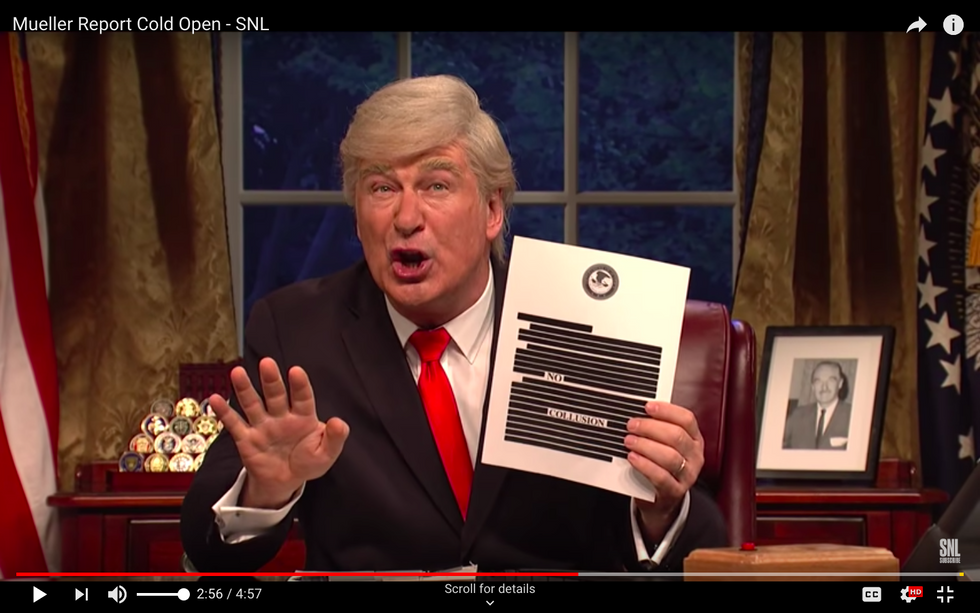 "Russia, if you're watching, go to bed. Daddy won!"
But on the new Saturday Night Live cold open, Donald Trump's self-serving summary of the Mueller Report is undermined by the author himself (the mighty Robert DeNiro) — who explains what the hundreds of pages he filed with the Justice Department really mean, after two years of dogged investigation.
Standing between America and those reams of damning facts is Attorney General Bill Barr (Aidy Bryant), with the relentlessly sunny damage control — did someone say coverup? — that Trump (Alec Baldwin, of course) hired him to provide. The bat-like Rudy Giuliani (Kate McKinnon) emerges from his crypt to gloat a little too.
Before it's over the grim Mueller offers this bracing postscript: "P.S. Can't wait to see what the Southern District of New York has in store for Trump."
Neither can America. Click and laugh.