Scandal-Hit Barclays Bank Axes Jobs, Raises Bonuses
@AFP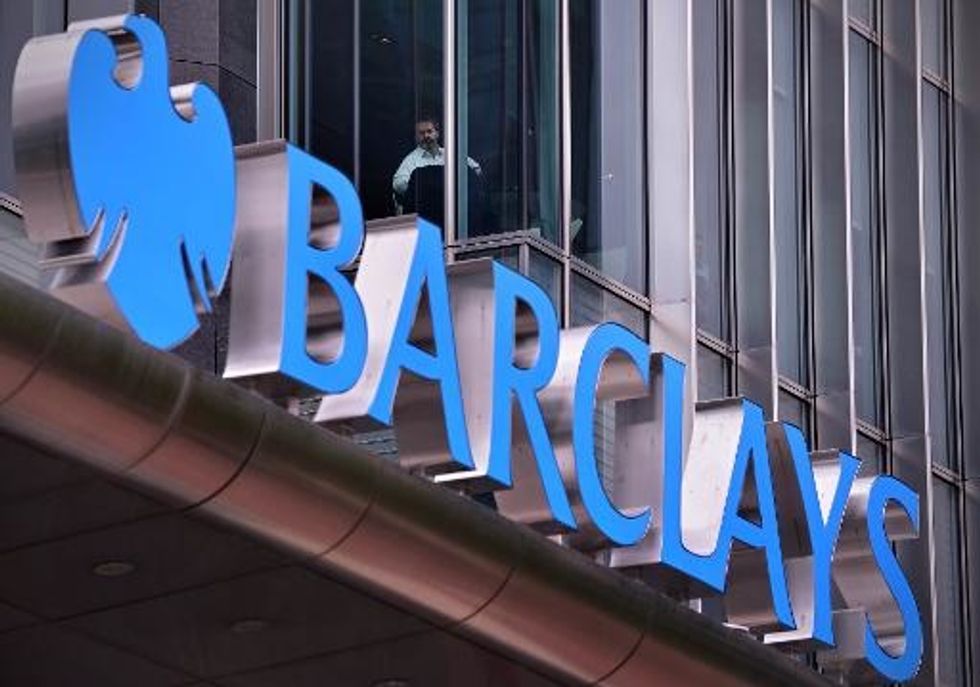 London (AFP) – Barclays will axe thousands of jobs and raise bonuses for its investment bankers this year, the under-fire British lender announced on Tuesday after posting a return to annual profits.
Chief executive Antony Jenkins, who has himself declined a huge bonus as Barclays is probed along with other banks over possible manipulation of foreign exchange trading, said that between 10,000 and 12,000 jobs would go worldwide this year.
Jenkins told a conference call with media that about 7,000 jobs would go in Britain, out of a global workforce of about 139,000.
Barclays, which is seeking to repair a reputation badly damaged by its role in the Libor interest rate-rigging scandal of 2012, increased the money available for staff bonuses by almost 10 percent to £2.378 billion ($3.907 billion, 2.858 billion euros).
While net profits rose, the investment bank unit reported a loss in the fourth quarter, while pre-tax earnings slumped as Barclays factored in restructuring costs and litigation charges.
Along with other British lenders, Barclays has been hit by massive compensation payouts to customers who were mis-sold insurance policies.
"Despite challenging conditions, our underlying performance has been resilient and momentum is building, as evidenced by the results," Jenkins said in comments accompanying the results.
Defending its bonus payouts, the bank said it was being competitive in "ensuring that Barclays has the right people in the right roles".
Barclays, which is Britain's second biggest bank after HSBC, announced on Tuesday that a strong performance by its retail arm helped lift group profit after tax to £540 million last year, compared with a net loss of £624 million in 2012.
Barclays shares slumped 1.91 percent to 269.75 pence on London's benchmark FTSE 100 index, which was showing a gain of 0.79 percent at 6,643.34 points in morning deals.
"Underneath the Barclays bonnet, performances are mixed," said Richard Hunter, head of equities at Hargreaves Lansdown Stockbrokers.
"More positively, the capital cushion is now looking robust, the credit impairment position has improved further, the bank continues to pay a dividend unlike some of its rivals… and certain pockets of the business such as UK Retail made a robust contribution."
Retail banking veteran Jenkins replaced Bob Diamond, who stepped down as chief executive of Barclays in July 2012 after the bank was fined £290 million by British and U.S. regulators over the attempted manipulation of the key interbank Libor interest rate.
U.S. national Diamond was renowned for overseeing a culture of high bonuses at Barclays' investment banking division, which he headed before taking over as chief executive.
Barclays took the unusual step of posting its headline and adjusted pre-tax profits on Monday, a day earlier than scheduled, after figures were leaked to media.
While statutory pre-tax profits surged last year, adjusted earnings dropped and missed the bank's own forecast amid the group's cost-cutting.
Reported profit before tax hit £2.9 billion in 2013, while adjusted pre-tax profit, which the bank said took into account exceptional charges, slumped to £5.2 billion.
Barclays has set aside an additional £331 million in provisions to cover litigation and regulatory charges.
And last year it was forced into a huge £5.8-billion shares sale, or rights issue, to meet regulatory demands to strengthen its capital buffers.
"Barclays tried to stagger the bad news by unexpectedly revealing the headline (pre-tax profit) figure yesterday, but announcing jobs cuts and increasing the bonus pool has backfired on the bank's share price," said David Madden, market analyst at traders IG.
In a fresh blow, Britain's data watchdog on Sunday launched a probe after confidential files relating to Barclays customers were allegedly stolen then sold on to rogue brokers.
AFP Photo/Carl Court