Scandal? Knowing Zero About Clinton Foundation, Indignant Pundits Blather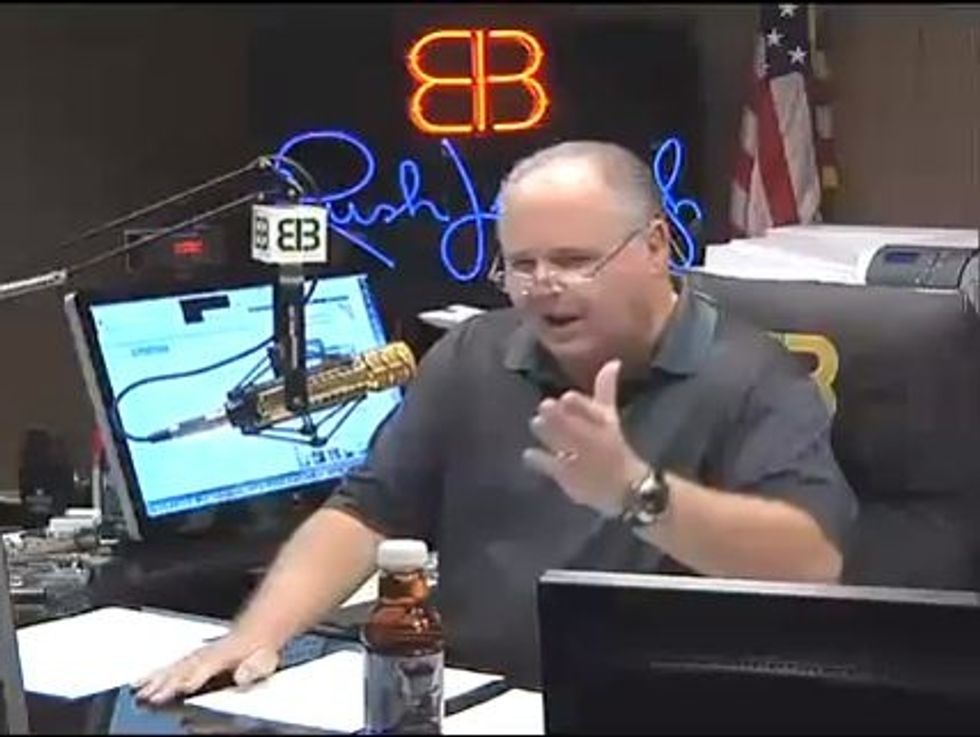 A very strange thing has happened to the Bill, Hillary and Chelsea Clinton Foundation.
Suddenly, journalists who never paid the least attention to the foundation's work over the past decade or so — and seemed content to let the Clintons and their associates try to do some good in the world — proclaim their concern about its finances, transparency and efficiency. Commentators with very little knowledge of any of the foundation's programs, who are indeed unable to distinguish the Clinton Global Initiative from the Clinton Health Access Initiative, confidently denounce the entire operation as suspect.
What provoked this frenzy of ignorance and indignation, of course, is the candidacy of Hillary Rodham Clinton for President of the United States. Partisan adversaries of the former Secretary of State have been working overtime, subsidized by millions of dollars in Republican "dark money," to construct a conspiratorial narrative that transforms her husband's good works into dirty deals. (Transparency is evidently required of the Clintons, but not of their critics.)
The main product of that effort, delivered by media mogul Rupert Murdoch amid a din of promotion in mainstream and right-wing media, is of course Clinton Cash, authored by a former Bush speechwriter named Peter Schweizer.
Compressing lengthy timelines, blurring important distinctions, and sometimes simply inventing false "facts," Schweizer has attempted to transform the Clinton Foundation from an innovative, successful humanitarian organization into a sham institution that sells public favors for private gain.
While many of Schweizer's most glaring accusations have been thoroughly debunked already — notably concerning the uranium-mining firm once partly owned by a major foundation donor — amplified echoes of his "corruption" meme are damaging nevertheless. Various media figures who have long hated the Clintons, from Rush Limbaugh to David Frum, feel liberated to utter any outrageous accusation, however distorted or dishonest.
But as so often has proved true when such individuals start screaming "scandal" and "Clinton" in the same breath, the sane response is to take a deep breath, suspend judgment and examine relevant facts.
Appearing on a recent National Public Radio broadcast with me, Frum asserted that the foundation spends far too much on air travel and other expenses. The same philanthropic impact could have been achieved, said Frum, if Bill Clinton had merely "joined the International Red Cross" after leaving the White House.
While Frum doesn't know what he's talking about, that won't stop him chattering for a second. Among the significant achievements of the Clinton Foundation was to build a system that has drastically reduced the cost of providing treatment for AIDS and other diseases across Africa, the Caribbean and in other less-developed countries, saving and improving millions of lives. Bringing together major donors, including wealthy nations like Norway, the Netherlands, the United Kingdom and the United States, with the leaders of poor nations to create these programs, he helped turn back a disease that once threatened to infect 100 million people globally. That effort required many hours of air travel by him and his aides — and many visits to extremely uncomfortable, and sometimes dangerous, places in which Frum will never set an expensively shod foot.
Like Limbaugh, Frum has claimed that the Clinton Foundation wastes enormous resources while concealing its donors and expenditures from a gullible public. The truth, attested by expert authorities on nonprofit and charitable organizations, is that the foundation spends (and raises) its funds with commendable efficiency — and it has posted far more detailed information, including the names of 300,000-plus donors, than federal tax law requires.
Did the foundation's staff commit errors during the past 15 years or so? Undoubtedly. Could its operations be more efficient, more effective, more transparent? Of course — but its record is outstanding and its activities have done more good for more people than Frum, Limbaugh, Schweizer, the Koch brothers and Rupert Murdoch would achieve in 10,000 lifetimes.
Why don't these furious critics care about basic facts? It may be unfair to assume that in pursuit of their political agenda, they are indifferent to millions of Africans dying of HIV or malaria. Yet they do seem perfectly willing to hinder an important and useful effort against human suffering.
When you hear loud braying about the Clinton Foundation, pause to remember that two decades ago, these same pundits (and newspapers) insisted that Whitewater was a huge and terrible scandal. Indeed, Limbaugh even insinuated on the radio that Hillary Clinton had murdered Vince Foster, a friend and White House staffer who tragically committed suicide. Politicians and prosecutors spent more than $70 million on official investigations of that ill-fated real estate investment, loudly proclaiming the Clintons guilty of something, before we finally discovered there was no scandal at all. Talk about waste!
So perhaps this time, with all due respect for the vital work of the Clinton Foundation, we should assume innocence until someone produces credible evidence of wrongdoing.