Judge Unseals Coup Evidence Implicating Scott Perry And Trump Attorneys
@next2godwin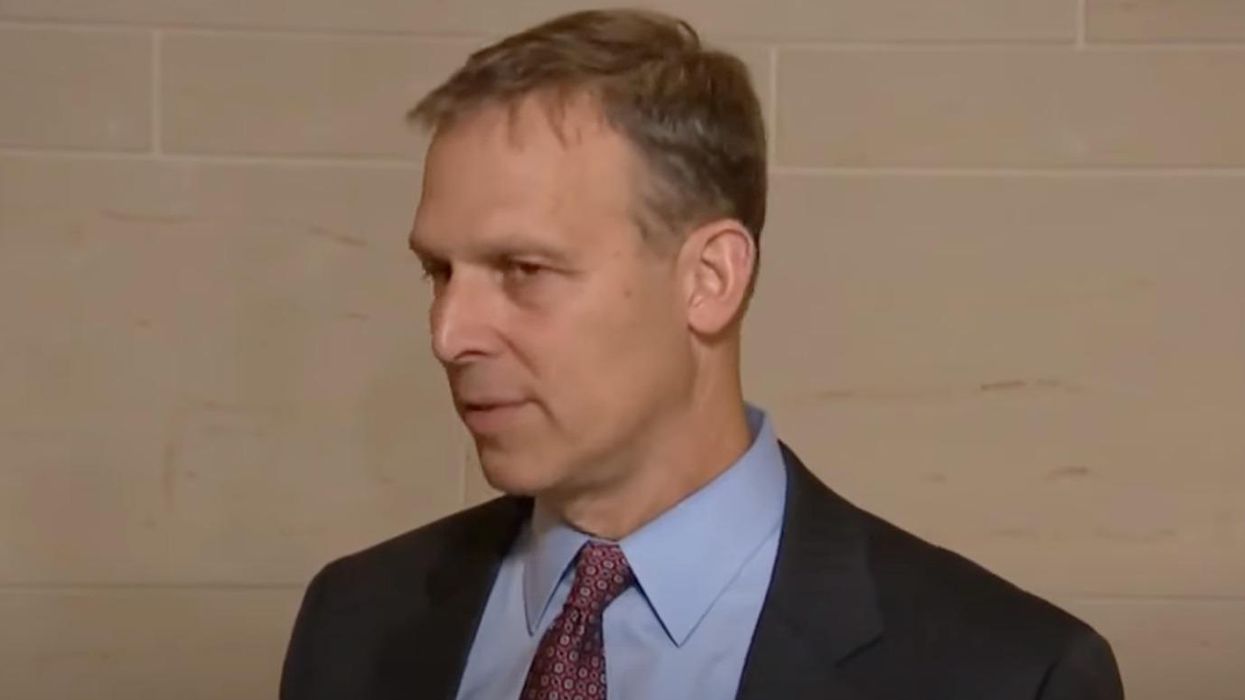 Federal investigators have examined email exchanges between three Trump-affiliated attorneys and far-right Rep. Scott Perry (R-PA), a key figure in Republican efforts to overturn the results of the 2020 presidential election, a newly released court order showed.
The revelation emerged after Chief Judge Beryl Howell of the district court in Washington, D.C., granted the Justice Department's request to unseal two previous court rulings — a memorandum and order from June and a memorandum opinion from September — declaring that the requested communications weren't protected by any claims of privilege.
The tranche included 37 email exchanges between Perry, coup-plotting Trump attorney John Eastman, and former Justice Department officials Jeffrey Clark and Ken Klukowski; an autobiography draft; and other writing in which Perry and the others discussed subverting the 2020 election.
Sections of the unsealed rulings — first reported by Politico — were redacted but nevertheless offer a clearer view into the DOJ's swiftly expanding investigation into the January 6, 2021, Capitol attack and efforts by Trump and his allies to damage democracy irreversibly by keeping a defeated president in power.
The order disclosed details of the DOJ's investigative processes from May through September — including investigators' acquisition of over 130,000 documents through June search warrants — which included seizing Perry's phone and searching Clark's home in June.
The records included email conversations between Perry and Eastman about a phone call and communications between Clark and others disseminating news stories, the unsealed rulings showed, according to NBC News.
Last June the House Select Committee, a bipartisan congressional panel that has investigated the January 6 insurrection, aired testimony by former White House aide Cassidy Hutchinson that Perry had pushed for Clark to take over the DOJ to help illegally keep then-lame duck President Trump in power.
"He wanted Mr. Clark — Mr. Jeff Clark — to take over the Department of Justice," Hutchinson had told congressional investigators of Perry in footage aired at a televised hearing.
Howell's June opinion highlighted several exchanges that the DOJ's filter team, on the lookout for records protected by privilege, flagged, including an email Klukowski sent Perry on November 11, 2020, with an attachment titled "Electors Clause/The Legislature option," per Politico.
The document, whose author wasn't identified, argued "in support of the proposition that 'The Constitution makes state legislatures the final authority on presidential elections,'" Howell noted in the opinion.
Klukowski, NBC News reported, sent Perry another email on Christmas eve with a document titled "State Legislatures Can Self-Convene to Appoint Presidential Electors." No author was named for this document either.
Howell agreed with the filter team in her ruling that the documents weren't covered by privilege in Klukowski's case because he "was still employed in the federal government and therefore Congressman Perry could not have been his client."
In her September opinion, Howell ruled that about 331 documents obtained from Clark, including the outline of an autobiography that Clark had penned recounting Trump's effort to install him as acting attorney general, weren't protected by attorney-client privilege.
"The outline's conclusion does not contain thoughts or legal strategies related to the congressional committee investigations, but rather a promise to 'resist communism' and work on 'Covid litigation and against wokeism," Howell said.
Although all four men have loomed large in various government investigations into Trump's failed 2020 coup, none have been charged.
Clark's attorney issued a statement on Friday blasting Howell's decision to unseal the order, decrying the release as "incumbent on those at the department who sought this unsealing to explain why doing so is anything other than a calculated move to increase pressure on those being scrutinized as part of the investigation and to prejudice a possible future jury pool."