Scott Walker Signs Mandatory Ultrasound Bill Into Law—In Private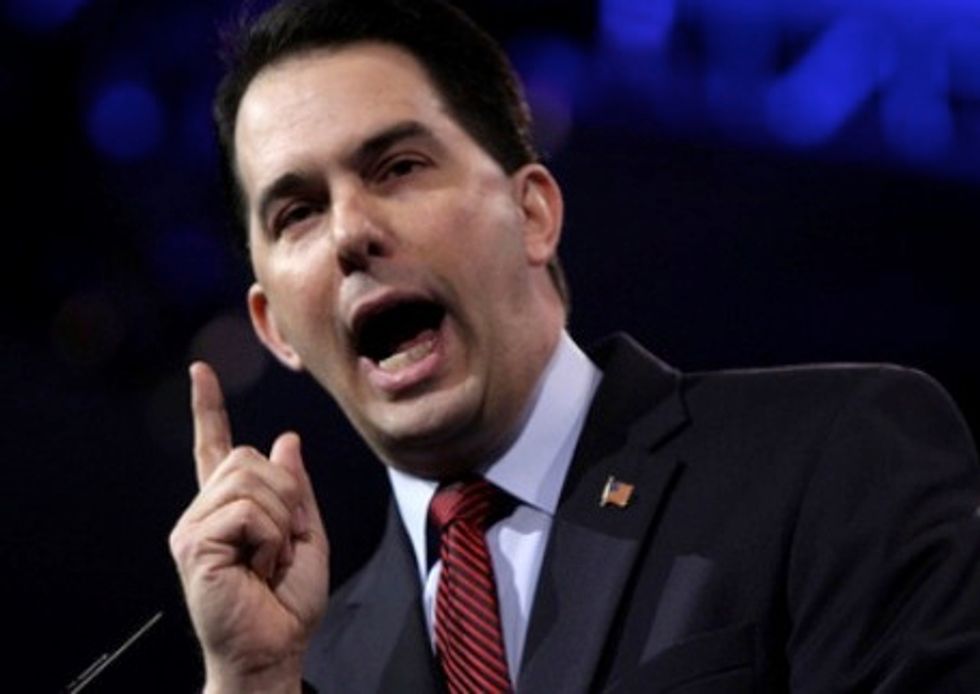 Wisconsin governor Scott Walker stealthily signed a bill into law on Friday requiring doctors to have admitting privileges at nearby hospitals in order to perform abortions, and women to first have an ultrasound to "bond" with the fetus. The law, which brings the number of abortion clinics in the state down to two, goes into effect on Monday.
Signed in a private ceremony and announced in a press release proclaiming, "This bill improves a woman's ability to make an informed choice that will protect her physical and mental health now and in the future," the new law was immediately met with a lawsuit and restraining order filed in federal court by Planned Parenthood and Affiliated Medical Services, which is being represented by the ACLU.
The suit asserts that the law "violates the Constitution's due process guarantee, puts an undue burden on a woman's right to choose abortion and unconstitutionally treats doctors who perform abortions differently than doctors who perform other services," according to the Milwaukee Journal-Sentinel.
There are no plans at this time to challenge the ultrasound provision — which may be performed "using whichever transducer the woman chooses" and requires that the technician must point out the fetus' visible organs, heartbeat and external features  — in court. There are exceptions to the ultrasound requirement in cases of reported rape, incest and "imminent medical emergency."
"I think we have extremely strong grounds on the harm to patients," ACLU attorney Larry Dupuis said. "This clearly imposes a significant burden on women seeking abortions when abortion is perfectly legal." Dupuis maintains that it could take a clinic months to obtain admitting privileges, if at all.
"We are confident this bill will be held to be constitutional," said Susan Armacost, legislative director for Wisconsin Right to Life, when asked about the lawsuit. She scoffed at the idea of "competent" abortion doctors having difficulty obtaining admitting privileges. "Who are these people that they cannot even get admitting privileges at a hospital?" she said.
Photo: Gage Skidmore via Flickr.com