Scott Walker Super PAC Raises More Than $20 Million In First Quarter
@reuters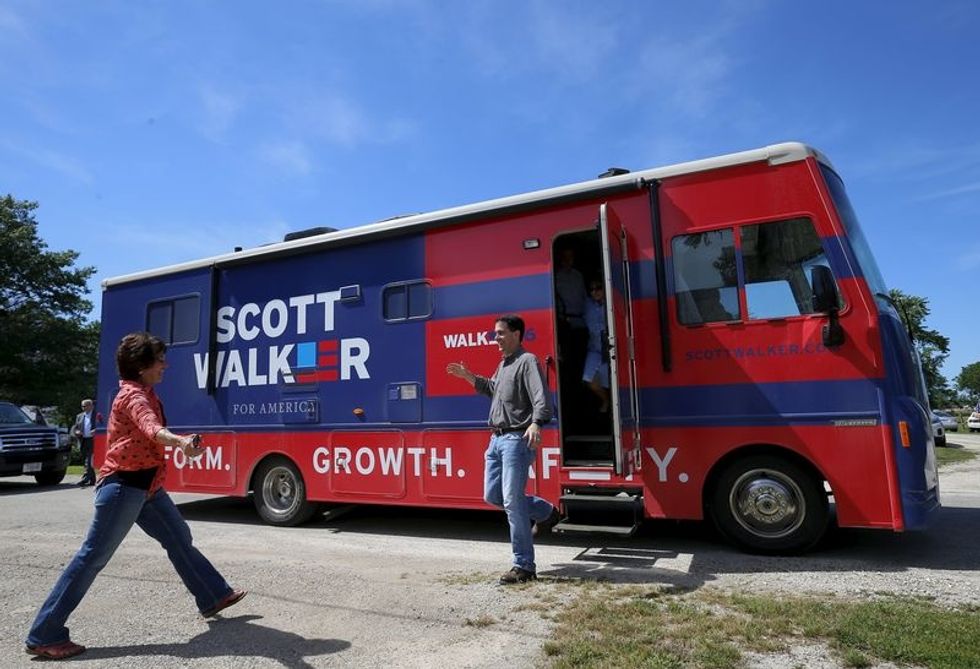 WASHINGTON (Reuters) – Republican presidential candidate Scott Walker's Unintimidated Super PAC on Tuesday reported raising more than $20 million in its first quarter from nearly 300 donors.
The money was raised before the Wisconsin governor announced his candidacy last week and was the third-largest total for a Super PAC backing a Republican candidate for the time period, it said in a statement.
Walker lacks the name recognition of some of the other candidates seeing the Republican nomination in 2016, but he has the support of donors looking for a more conservative voice.
Reuters polling shows Walker at the top of the pack, with support from 7.1 percent of likely Republican voters. In comparison, nearly 14 percent said they would vote for former Florida Governor Jeb Bush while 21 percent said they would pick businessman Donald Trump, according to the poll of 464 people July 10 to July 14.
"Governor Walker's record of fighting for and winning conservative reforms is translating into tremendous grassroots and financial support from across the country," Keith Gilkes, director of Unintimidated PAC, said in the statement.
Walker won over many conservatives during his first term as governor by cutting collective bargaining rights for public workers unions and won a second term in 2014.
(Reporting by Doina Chiacu and Doina Chiacu; Editing by Doina Chiacu)