SCOTUS: Senate Democrats Will Try To Force A Vote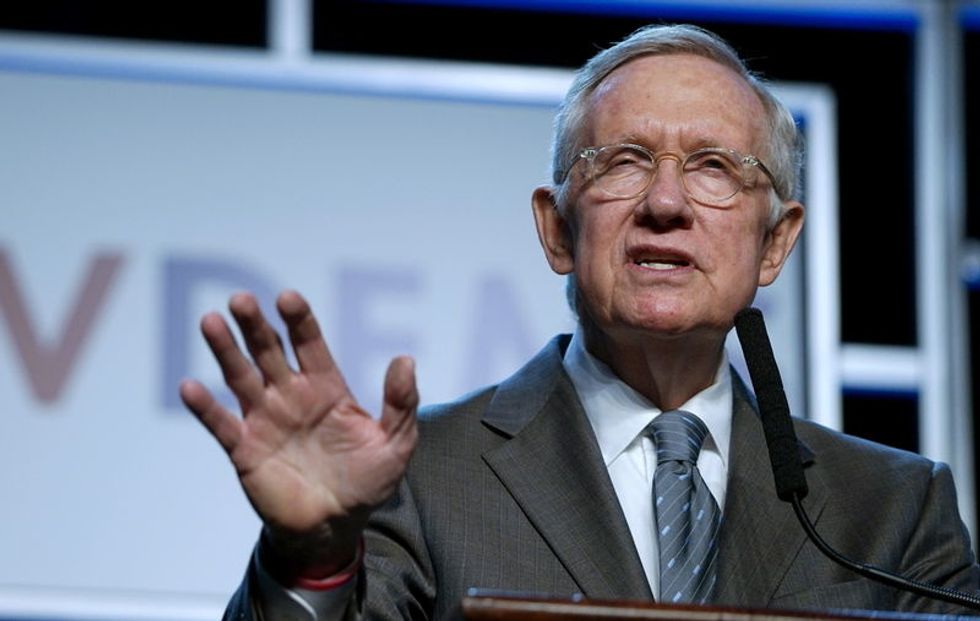 Senate Democrats may attempt to force a vote on a new pick for SCOTUS, according to Senate Minority Leader Harry Reid.
Mitch McConnell, GOP leader of the Senate, has so far blatantly refused calls for hearings on President Obama's nominee, Judge Merrick Garland. According to McConnell, whomever wins the presidential election this year should choose the next SCOTUS justice — a contrast from decades of precedent.
In a conference call, Reid said some Republican senators — including some of those facing difficult re-election battles — would like to distance themselves from Donald Trump, the party's nominee. Senate Dems plan to reach out to those Republicans in attempting to schedule a vote on Garland.
"We have a couple of options and we are deciding when to do that. And if we should do that. When and if," Reid said.
Reid believes more moderate Senate Republicans should put pressure on McConnell to confirm Garland, rather than allow the possibility of a Trump pick to the Supreme Court.
"They spend a lot of time these Republicans, spending a lot of energy trying to separate themselves from Donald Trump. But as long as they're holding a Supreme Court seat open for him, they're his minions. They're his enablers."
"We're going to ensure that every American knows that as long as Senate Republicans are fighting to let Trump shape the Supreme Court for a generation or more, there's no daylight between them and Trump," Reid concluded.
Photo: Sen. Harry Reid (D-NV) speaks at a Democratic fundraising dinner featuring all three Democratic presidential candidates in Las Vegas, Nevada, January 6, 2016.  REUTERS/Rick Wilking