After Sea Rescue, Parents Defend Taking Young Children On Sailing Voyage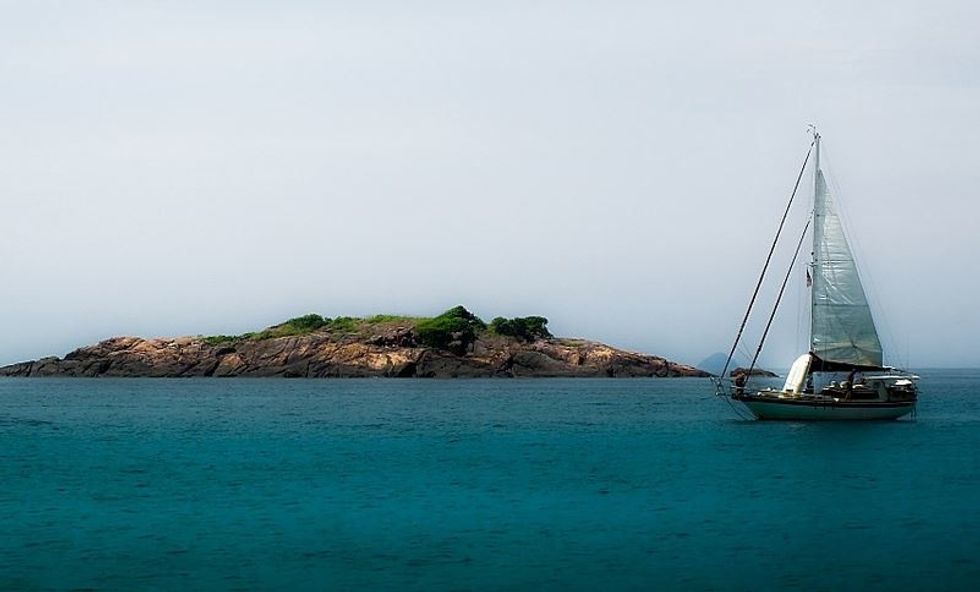 By Tony Perry, Los Angeles Times
SAN DIEGO — The Kaufmans are again defending their decision to attempt an a round-the-world sailing venture with their two young children — a voyage that ended with the family being rescued hundreds of miles at sea when 1-year-old Lyra became sick.
In Twitter messages Thursday, Charlotte Kaufman and her husband, Eric, said they "have been happy with the maritime life we have been able to share with our daughters. … Children have been sailing on boats for a long time and the modern cruising family dates back several decades."
The couple thanked the crew of the Navy ship Vandegrift and also people who have offered "kind words and support."
But they also addressed critics who say the parents were negligent in taking two young children on such a long and arduous voyage:
"For those who are more critical, we ask that you kindly await all the details. There have been many inaccuracies reported through various media related to our daughter's health, the vessels' condition and our overall maritime situation."
The Kaufmans had set sail two weeks earlier from Mexico on a journey that was to take them first to South Pacific islands. Charlotte is a former teacher, Eric a software development technician who worked for a San Diego insurance company.
On April 3, about 1,000 miles off Cabo San Lucas, the Kaufmans sent a distress signal to the Coast Guard. Lyra was sick and their 36-foot-sailboat, Rebel Heart, was crippled.
By that night, four rescue specialists from the California Air National Guard Rescue Wing 129 had parachuted near the sailboat and were on the vessel providing emergency care for Lyra. On Sunday morning, the family was transferred to the Vandegrift, which had been redirected from a training mission.
The family had lived for the past year in Mexico, where Lyra was born. After they were rescued, their sailboat was scuttled to keep it from being a hazard to navigation.
On his blog, Eric Kaufman, who worked as a volunteer firefighter and Red Cross volunteer, shows disdain for the "nine-to-five office routine."
While in Mexico, he wrote, "I've surfed, paddle-boarded, scuba dived, hiked, ran, snorkled, crewed a race boat, gotten drunk, ran into old friends, met new friends, did other things I can't put on this blog, lived in two apartments and raced down a lonely Mexican highway in the middle of the night with my wife in labor as a police pickup escorted us."
On a social media site, Kaufman listed children at the top of things he cares about.
Photo: David FSLoh via Flickr