Second GOP Nominee Stands Accused Of Sex Abuse — In Same District
@FAWFULFAN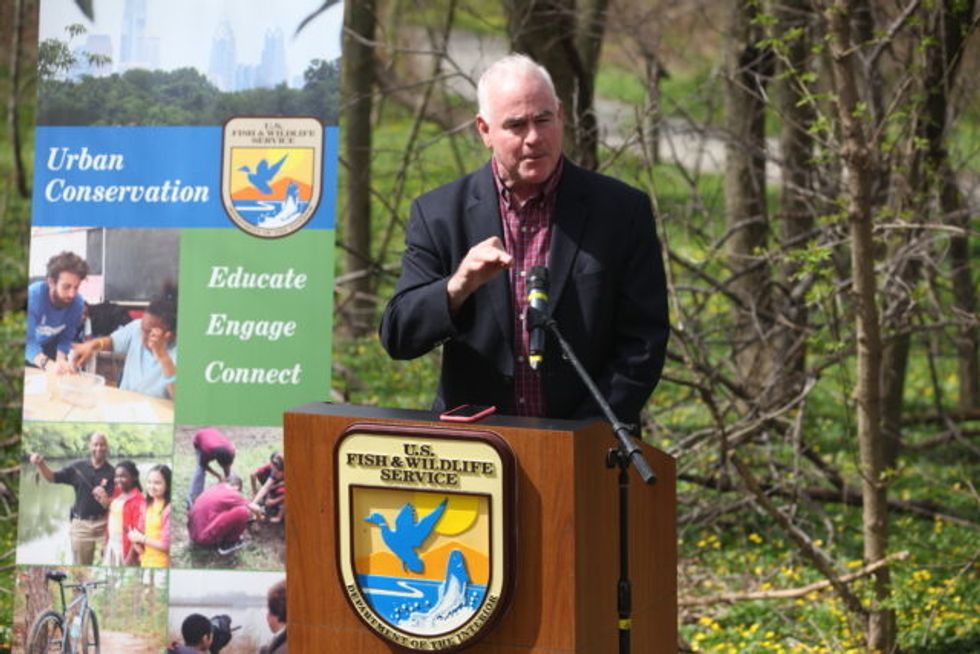 Reprinted with permission from AlterNet.
In April, Pennsylvania Congressman Pat Meehan resigned amid reports he used taxpayer money to settle a sexual harassment from a former aide. Now, it turns out that Marty Nothstein, the Republican nominee to replace Meehan in Pennsylvania's 7th Congressional District, is currently facing administrative action at his current job for a misconduct complaint of his own.
According to the Allentown Morning Call, Nothstein — a former Olympic athlete who serves as executive director of the Lehigh Valley Velodrome, a professional cycling stadium in Trexlertown owned by Lehigh County — has been on unpaid leave since February after the board became aware he faced a sexual misconduct complaint related to an unspecified incident in 2000, lodged with a U.S. Olympic organization the same year he won a gold medal for the men's 200-meter sprint at the Sydney Summer Olympics.
Nothstein had previously refused to discuss the nature of his suspension when it was made public in May, saying only that he would be "campaigning full time." He calls the allegation a "political hit job" from "an anonymous tipster … standing in the shadows," and claims that local law enforcement already closed the matter.
Pennsylvania's 7th District, a suburban Philadelphia seat whose extreme GOP gerrymander was undone by courts earlier this year, is only now moving past the scandal that prompted the resignation of Meehan. The married former congressman allegedly called a female staffer his "soul mate," retaliated against her upon learning she was in a relationship, and then settled a lawsuit with her for an undisclosed amount, paid for with tax dollars.
After that story broke in January, Meehan initially announced he would not seek re-election but would still serve out the rest of his term. He later changed his mind and resigned early to avoid an investigation by the House Ethics Committee.
Nothstein's Democratic opponent is Susan Wild, a progressive attorney and the first woman to serve as solicitor general of Allentown. She is one of seven women nominated by Democrats for Congress in Pennsylvania, which is currently the largest state with no women in its delegation.
Matthew Chapman is a video game designer, science fiction author, and political reporter from Austin, TX. Follow him on Twitter @fawfulfan.