Second U.S. Ebola Nurse To Leave Hospital
@AFP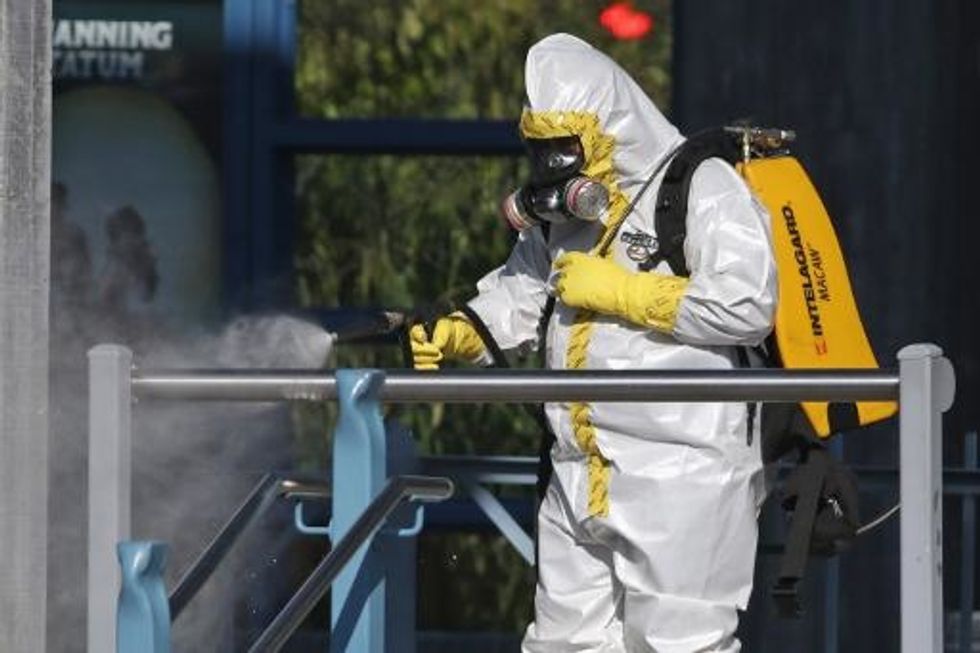 Washington — A Texas nurse who was the second U.S. healthcare worker infected with Ebola while caring for a Liberian patient will leave hospital later Tuesday, her spokesman told AFP.
Amber Vinson was declared cured of the virus last week by Emory University Hospital in Atlanta, Georgia, and is expected to make a statement to reporters upon her release at 1 pm (1700 GMT).
She will not take questions, spokesman Steven Jumper said.
Her colleague Nina Pham, who also worked in the intensive care unit of Texas Health Presbyterian Hospital Dallas, was treated for Ebola at the National Institutes of Health Clinical Center in Bethesda, Maryland and was released on Friday.
Both became infected while caring for a Liberian man, Thomas Eric Duncan, who was diagnosed with Ebola in Texas after flying to the United States from his native Liberia, the country hardest hit by West Africa's Ebola epidemic. He died on October 8.
Ebola has killed more than 4,900 people and infected more than 10,000 since the beginning of the year, according to the World Health Organization.
Vinson's story sparked alarm across the United States after the Centers for Disease Control and Prevention said she flew on a domestic airplane from Texas to Ohio and back, and reported a low-grade fever before boarding the flight home.
The CDC cleared her for travel at the time — about a day before she was diagnosed with Ebola — but said later she should not have been traveling on a commercial airliner.
Vinson's family hired a high profile Washington lawyer, Billy Martin, after issuing a statement saying they were "troubled by some of the negative public comments and media coverage that mischaracterize Amber and her actions."
"In no way was Amber careless prior to or after her exposure to Mr. Thomas Eric Duncan. She has not and would not knowingly expose herself or anyone else," it said.
The release of Vinson leaves just one patient in U.S. hospital care for Ebola, doctor Craig Spencer, at Bellevue Hospital in New York.
AFP Photo/Chip Somodevilla
Interested in more national news? Sign up for our daily email newsletter!