Secret Memo Urges House Republicans To Blame White Nationalist Killings On 'The Left'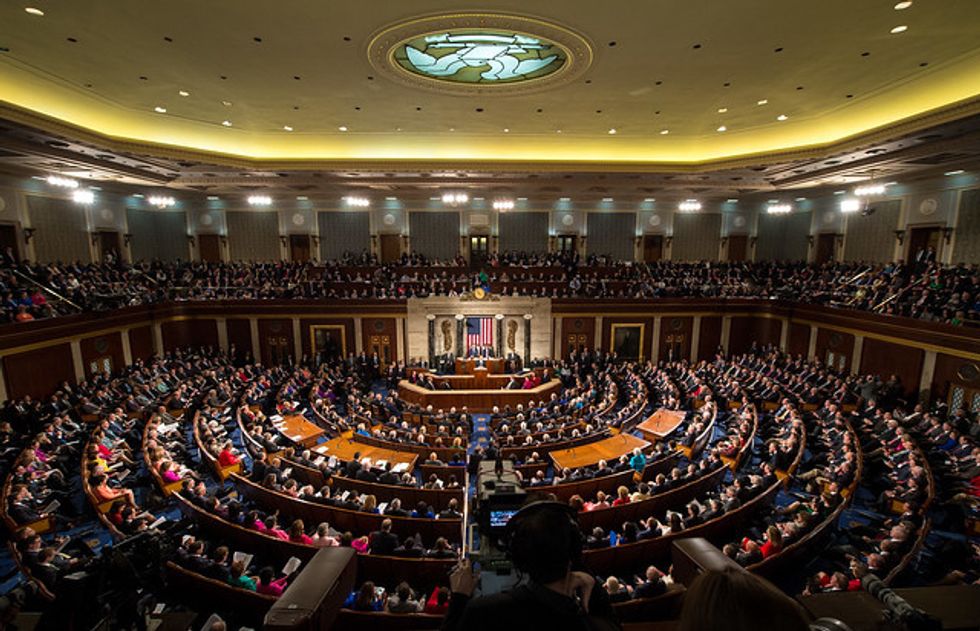 House Republicans have been circulating a memo internally that instructs members of Congress to blame violence initiated by white supremacists, like the recent El Paso mass shooting, as something that is the fault of "the left," according to The Tampa Bay Times.
A spokesperson for Rep. Gus Bilirakis (R-FL) said the memo was "provided by the House Republican Conference," is currently chaired by Rep. Liz Cheney (R-WY). Bilirakis included talking points from the memo in a newsletter he emailed to constituents last week.
The memo provides Republican members a series of questions they are likely to face from constituents and gives them the language to respond.
One question on the document is, "Do you believe white nationalism is driving more mass shootings recently?" Republicans are instructed to respond, "White nationalism and racism are pure evil and cannot be tolerated in any form. We also can't excuse violence from the left such as the El Paso shooter, the recent Colorado shooters, the Congressional baseball shooter, Congresswoman Giffords' shooter and Antifa."
The El Paso shooter's manifesto contained references to anti-immigrant sentiment, echoing the message that has for years been promoted by Trump and the right.
In fact, many of the Republicans who received this memo ran for office in 2018 on explicitly anti-immigrant campaign messages.
After the shooting, Republicans have sought to blame everything but the factors that directly contributed to the event.
Instead of addressing guns and anti-immigrant/white supremacist sentiment, they blamed video games, mental health, "screens," social media, and the lack of school prayer, among other excuses.
Other questions in the memo reference concerns about Republican inaction on the gun show loophole and the availability of high-capacity magazines.
"The answers are boilerplate Republican arguments against tougher gun restrictions," the Tampa Bay Times noted.
The boilerplate language reflects the influence of the NRA, who has urged Republicans to hold steady and not enact gun safety legislation. The troubled organization's message is decidedly out of touch with the vast majority of Americans, who support a host of gun safety measures.
The memo adds to the growing evidence that the Republican response to the shooting is disinformation and inaction, following the path that the NRA has demanded for years.
Published with permission of The American Independent.