Secret Service Investigating Trump Delegate Who Called For Clinton To Be Shot For Treason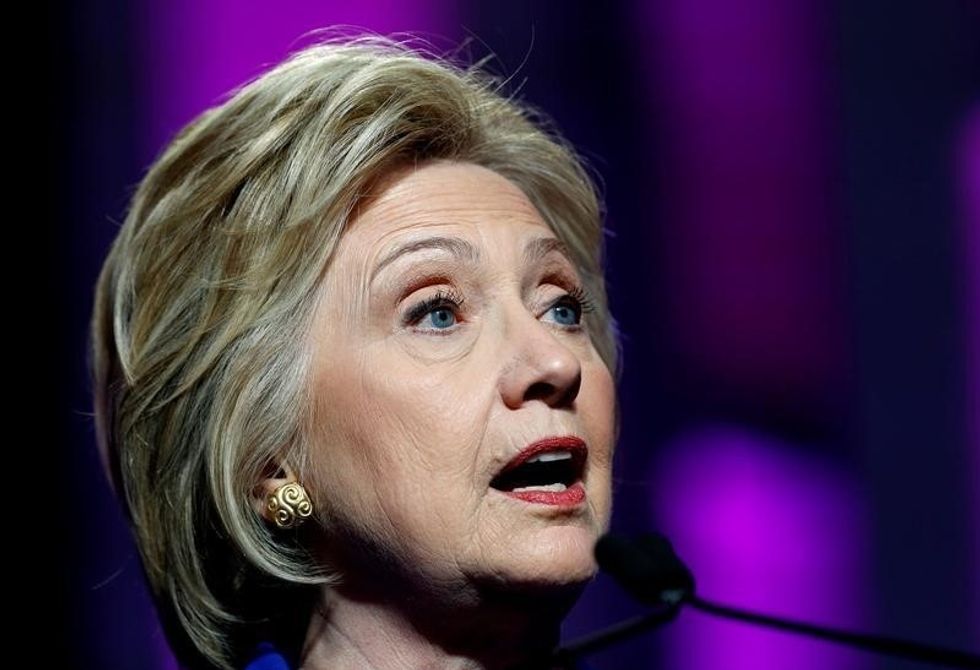 Published with permission from Alternet. 
When you build an entire campaign on hyperbole and regularly incite violence against your detractors, it's only a matter of time before someone takes you seriously. Such is the reality currently facing Donald Trump adviser and New Hampshire House of Representatives member Al Baldasaro, who is being investigated by the U.S. Secret Service after telling multiple news outlets that frontrunner Hillary Clinton should be shot for "treason."
"Anyone that commits treason should be shot," Baldasaro told the Daily BeastWednesday. "I believe Hillary Clinton committed treason. She put people in danger. When people take confidential material off a server, you're sharing information with the enemy. That's treason."
Baldasaro was expanding on comments he made Tuesday in an appearance on the Boston radio station WRKO. "This whole thing disgusts me," Baldasaro said, referring to the 2012 terror attack in Benghazi, Libya. "Hillary Clinton should be put in the firing line and shot for treason."
Throughout much of the next day, Baldasaro continued to suggest Clinton should face capital punishment for her role in Benghazi, despite eight congressional investigations that have concluded she has no culpability for the attack that claimed four American lives.
"I'm a military man first, and anyone who takes information about our CIA or Secret Service and people at our embassy and puts it out on a server where anyone can grab it, putting Americans in danger to be killed, should be held accountable," Baldasaro said.
"As far as I'm concerned, it is treason and the penalty for treason is the firing squad—or maybe it's the electric chair now," he added.
According to multiple reports, the Secret Service has taken issue with Baldasaro's repeated declarations. "The U.S. Secret Service is aware of this matter and will conduct the appropriate investigation," spokesman Robert Hoback told the Daily Beast.
The Clinton campaign has repeatedly denied accusations that her email server was hacked; in his testimony to the House Oversight and Government Reform Committee, FBI director James Comey bolstered Clinton's assurances, noting the FBI "did not find direct evidence that Secretary Clinton's personal email domain, in its various configurations since 2009, was successfully hacked." An investigation by the State Department Inspector General came to the same conclusion.
Baldasaro is not the only Trump delegate who has called for Clinton's execution. Susan Reneau, an alternate delegate from Montana, said Clinton should be"swinging from the rafters." And last week, West Virginia's House of Delegates member Michael Folk tweeted Clinton should be "hung" on the National Mall.
For his part, Trump doesn't necessarily share Baldasaro's sentiments. According to Buzzfeed, Trump campaign spokesperson Hope Hicks told NH1 News, "we're incredibly grateful for his support, but we don't agree with his comments."
Photo: Democratic presidential candidate Hillary Clinton addresses the Planned Parenthood Action Fund in Washington, U.S. June 10, 2016.   REUTERS/Gary Cameron