Secretary Of Labor Perez Rules Out Maryland Senate Run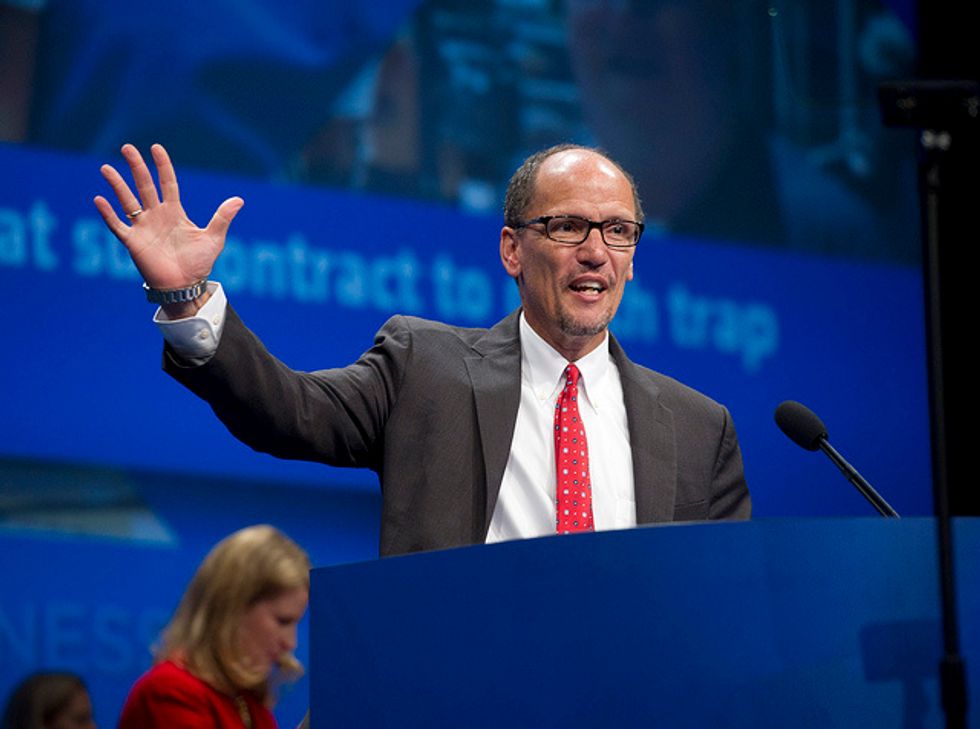 By Alexis Levinson, CQ-Roll Call (TNS)
CHESAPEAKE BEACH, Md. — Secretary of Labor Thomas E. Perez will not run for Senate in Maryland, he told CQ-Roll Call Thursday.
Several Maryland Democrats have mentioned Perez, a Maryland resident who held public office there, as a possible Senate candidate following Senator Barbara A Mikulski's recent announcement that she would not seek another term.
But Perez, who was the keynote speaker for the Calvert County Democratic Central Committee's Louis L. Goldstein Dinner, said he has no interest.
"No," he scoffed when CQ-Roll Call asked if he was thinking about a bid. "Isn't there enough people running for the Senate?"
Two Maryland Democrats have already announced their candidacies for the Senate seat: Rep. Chris Van Hollen and Rep. Donna Edwards. Edwards was also at the dinner and delivered brief remarks.
The primary for the safe Democratic seat is likely to be crowded. A number of other people, including several members of Congress and current and former state officials, are also considering running.
Photo: U.S. Secretary of Labor Thomas Perez addresses the AFL-CIO Convention, Tuesday, Sept. 10, 2013 in Los Angeles. (US Department of Labor/Flickr)