Seeking Revenge, Trump Pushes Postal Service To Double Amazon's Rates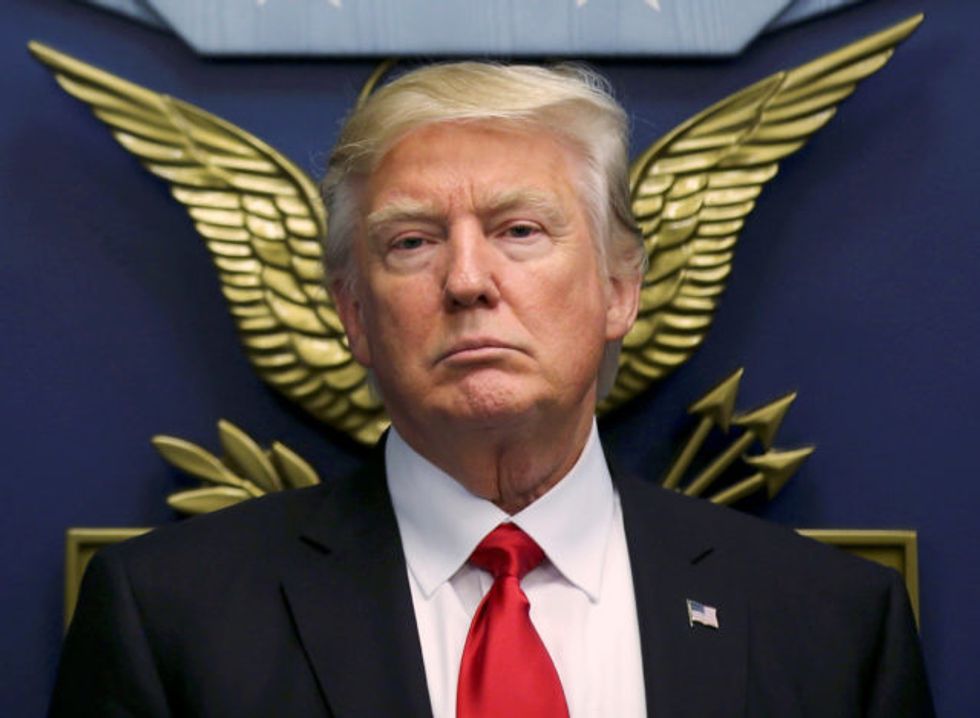 Reprinted with permission from AlterNet.
President Donald Trump has personally been pressuring the U.S. Postal Service to raise rates on Amazon, according to a new report from the Washington Post. While the report is not particularly surprising, given Trump's public statement on the matter, it also suggests he's engaging in high-level corruption in an attempt to punish Amazon CEO Jeff Bezos, who also owns the Post.
The report finds that Trump has pushed Postmaster General Megan Brennan to double Amazon's rate, but she has so far resisted, noting that contracts with firms like Amazon cannot be changed at a whim and are subject to oversight. While there are certainly reasons to be critical of the company, the Postal Service's parcel delivery — of which Amazon makes up a significant portion — is actually one of the profitable branches of its operations, in contrast to its overall budget.
Regardless of the specifics of the deal, though, it's unusual for the president to make a specific request — doubling prices — for a single company, and the report says that Trump has repeatedly made this request of Brennan. The executive branch has certain formal processes to go through so that these sorts of decisions don't need to be made by the president — one way in which the U.S. system functions differently from a monarchy.
But what's particularly troubling about this case is that Trump has explicitly targeted the Washington Post, which has an editorial board and investigative staff that has often roiled the president, for it's connections to Amazon.
He wrote on Twitter in July 2017: "The Amazon Washington Post fabricated the facts on my ending massive, dangerous, and wasteful payments to Syrian rebels fighting Assad." In April 2018, he tweeted: "The Fake News Washington Post, Amazon's 'chief lobbyist,' has another (of many) phony headlines, 'Trump Defiant As China Adds Trade Penalties.' WRONG!"
Personally directing a federal agency to raise prices on Amazon, therefore, looks like a blatant attempt to punish Bezos and the Post for negative coverage. This would be a classic example of an abuse of power.
Even if Trump has good reasons for saying we should raise prices on Amazon, the mere appearance of the abuse of power could have a chilling effect on other people or organizations who may want to be critical of the president. In this way, Trump can accomplish his goal of stifling dissent without even actually carrying out any retaliatory measures.
Cody Fenwick is a reporter and editor. Follow him on Twitter @codytfenwick.