Sen. Graham Compares Russia Probe To FBI Harassment Of Martin Luther King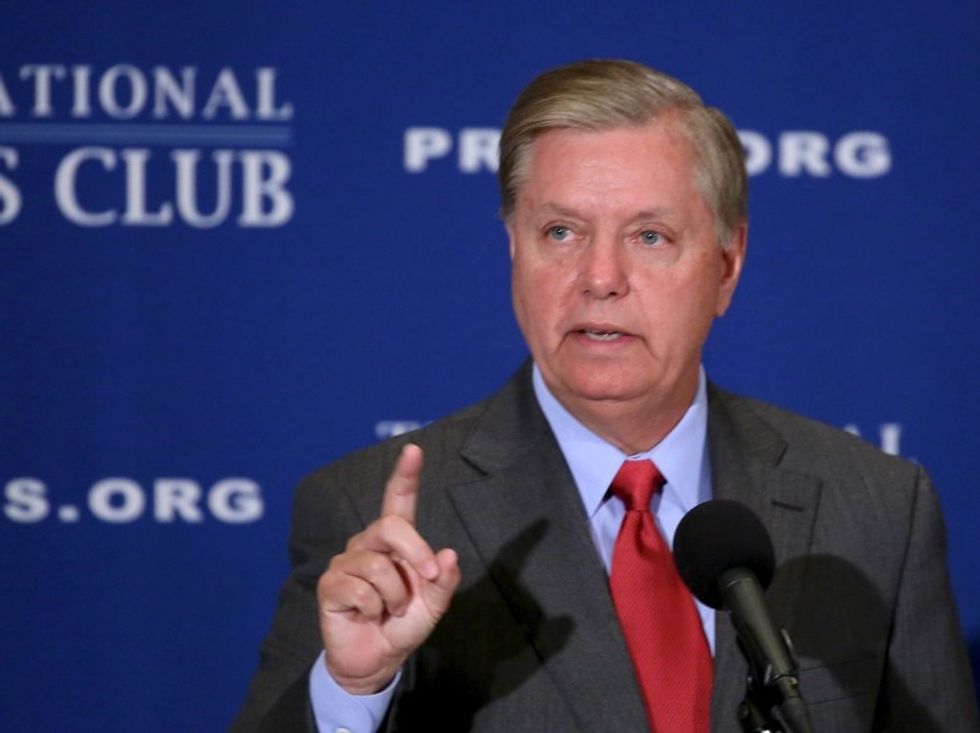 On Wednesday, Sen. Lindsey Graham (R-SC) compared the FBI's Russia investigation to 1960s-era FBI surveillance of civilc rights icons like Dr. Martin Luther King, Jr.
"It was as if J. Edgar Hoover came back to life," Graham said. "The old FBI. The FBI that had a chip on its shoulder and wanted to intimidate people, and find out what was going on in their lives, the law be damned. Martin Luther King and just fill in the names."
Graham made the comments during a Senate hearing with Justice Department inspector general Michael Horowitz, who recently released a report stating there was an adequate basis for the FBI's investigation into ties between the 2016 Trump campaign and Russia.
Graham's comparison of the FBI's Russia investigation to FBI surveillance of King bears little resemblance to reality.
"Hoover's obsession with King bordered on the fanatical," Kade Crockford, an official with the Massachusetts ACLU, wrote in January. Hoover "became increasingly disturbed by the growing political power of the Civil Rights Movement," Crockford noted, adding that Hoover "directed his agents to step up their surveillance of Martin Luther King, Jr."
Hoover wrote King a letter encouraging the civil rights leader to kill himself, Crockford noted.
In contrast, the 2016 FBI investigation was not motivated by political bias, the inspector general found. Although the report cited some mistakes made by FBI agents, the investigation "did not find documentary or testimonial evidence that political bias or improper motivation influenced" the launching of the investigation.
Jaime Harrison, Graham's likely Democratic opponent in South Carolina's 2020 Senate race, immediately rebuked Graham.
"Comparing the FBI's Russia Inquiry to the FBI's persecution of Civil Rights leaders is tone-deaf at best," Harrison wrote on social media on Wednesday. "It's time we expect more from our leaders."
The FBI's initial investigation into Trump eventually led to the appointment of special counsel Robert Mueller. After a lengthy investigation, Mueller found dozens of contacts between the Trump campaign and Russia, and a willingness on the part of the Trump campaign to accept Russian assistance.
Published with permission of The American Independent Foundation.