Sen. Hatch Encourages Trump Attacks On Justice Department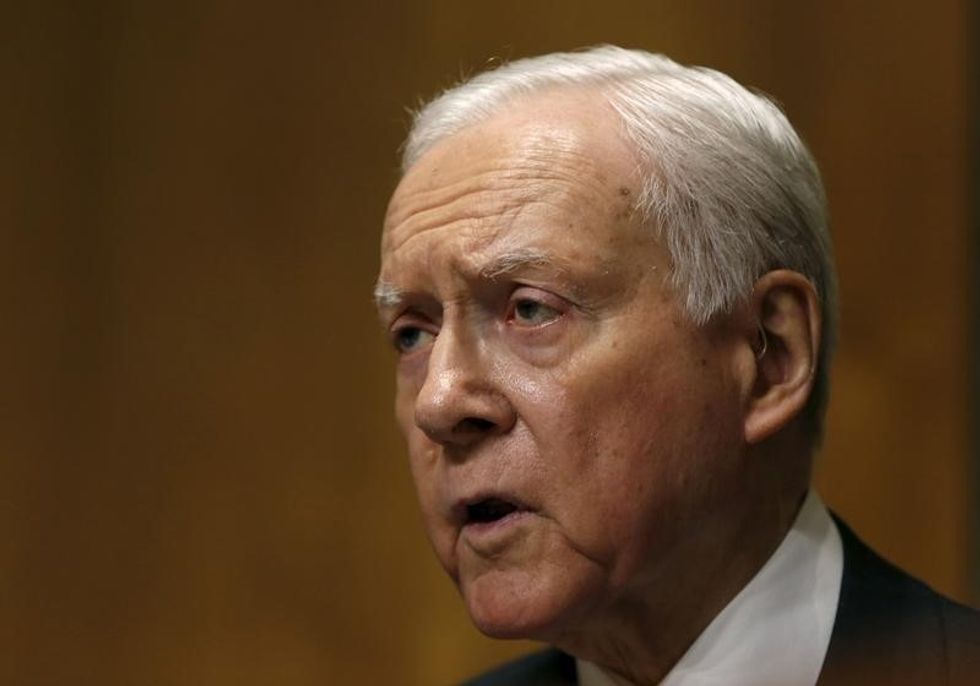 Reprinted with permission from Shareblue.com
Republicans have consistently allowed Trump to threaten the officials investigating him with impunity, but one GOP senator has now gone so far as to say that Trump has the right to do so.
On Monday morning, the Undercurrent published video of producer Lauren Windsor questioning Senator Orrin Hatch (R-UT) in the halls of Congress last week.
Windsor asked Hatch if he supports legislation to protect special counsel Robert Mueller, which Senate Republican leader Mitch McConnell (R-KY) has blocked.
"No, I don't think we need to do that," Hatch replied.
"Do you think it's appropriate for the president to threaten or intimidate officials… at the Department of Justice?" Windsor asked.
"I think he has the right to if he wants to," Hatch replied.
Hatch is an exceptionally servile Trump shill who has said that Trump's presidency could be "the greatest presidency that we've seen not only in generations but maybe ever."
But Hatch is far from alone in covering for Trump. McConnell, Speaker of the House Paul Ryan (R-WI), and other Republicans have refused to take up any measure protecting Mueller, echoing Hatch's excuse that the law isn't "necessary" because they don't believe Trump would fire Mueller.
Nothing could be further from the truth. Trump has already committed multiple firings in order to obstruct the investigation into himself, and has even tried to fire Robert Mueller on two separate occasions.
And while Trump's attacks on Mueller and his investigation have been escalating for months, Deputy Attorney General Rod Rosenstein is under recent threat of being fired as well.
But Hatch has taken that absurd notion a step further by saying that Trump actually has the right to threaten or intimidate Mueller and Rosenstein, acts that could, themselves, influence the investigation.
Although McConnell has said he will not allow a vote on the bill to protect Mueller, the Senate Judiciary Committee will be advancing it anyway.
If that bill passes the committee, Republicans like Hatch and McConnell will need to decide if they stand with Trump, or with the people they were elected to represent.