Senate Approves Sarah Saldana As Chief Immigration Enforcer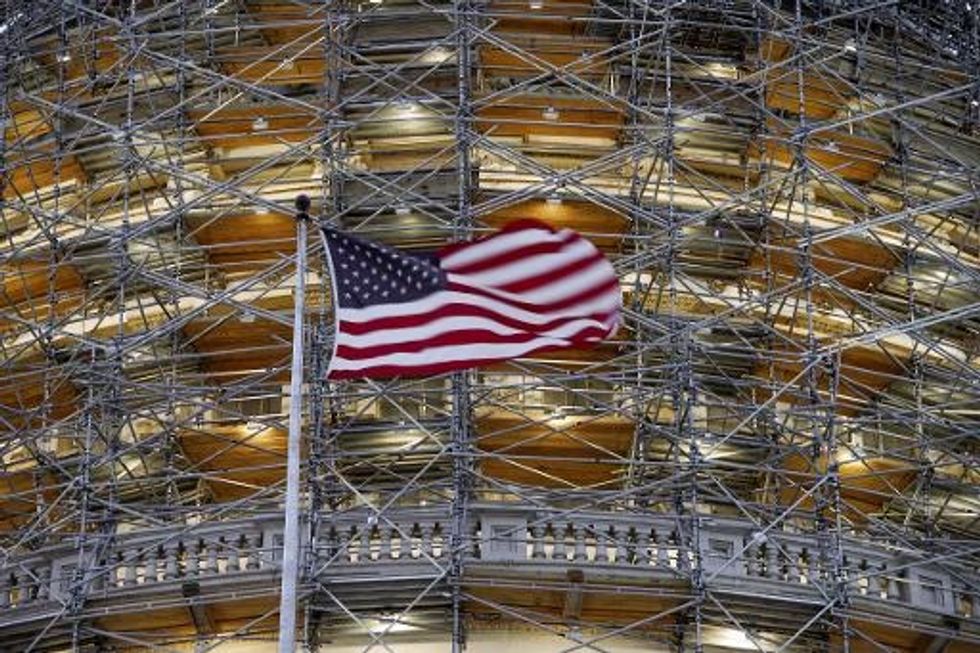 By Maria Recio, McClatchy Washington Bureau (TNS)
WASHINGTON — The Senate narrowly approved Sarah Saldana, U.S. attorney for the Northern District of Texas, on Tuesday as head of the Immigration and Customs Enforcement agency, despite opposition from her home state senators.
The 55-39 vote in her favor was particularly awkward for Sen. John Cornyn (R-TX), who had been a longtime supporter but reversed himself earlier this month. Speaking on the Senate floor before the vote, Cornyn said that he "regrettably" opposed Saldana's nomination because she supports President Barack Obama's executive action on immigration.
Saldana's confirmation this session of Congress was in doubt, given the backlog of nominations-in-waiting and the politics surrounding several of them. Ironically, it was Texas' junior senator and Tea Party firebrand, Ted Cruz, who inadvertently helped smooth the way for her confirmation with a surprise parliamentary move last Friday night on the immigration issue.
Cruz and Sen. Mike Lee (R-UT) tried to force a Senate vote against Obama's immigration plan. That gave Senate Democrats, who had agreed to a deal with the Republican leadership to recess until Monday, an opening to hold a rare Saturday session and move contentious nominations.
In a statement from the White House after the vote, Obama said, "With her years of experience enforcing the law … Sarah is the right person to lead the dedicated men and women at (Immigration and Customs Enforcement) in securing our borders, keeping American communities safe and upholding our values."
In his floor speech, Cornyn tried to make the vote about the president and not Saldana, the first Latina U.S. attorney in Texas.
"Based on her qualifications alone, we would be hard-pressed to find a person better suited to the job at customs enforcement than Sarah Saldana," said Cornyn. "Unfortunately, the president changed everything."
Obama issued an order last month that would defer deportations of up to 5 million undocumented immigrants, including the parents of U.S. citizens. Opposition to it among Republicans has quickly become a core issue. They have criticized the action as unconstitutional and 24 states, led by Texas, are challenging it in court. A Pennsylvania district court on Tuesday ruled some aspects of it unlawful.
Cornyn introduced Saldana to the Senate Homeland Security and Governmental Affairs Committee at her nomination hearing in September and praised her, words that Senate Democrats seized on during the floor debate. She did not have a hearing before the Senate Judiciary Committee, on which both Cornyn and Cruz sit, which shares jurisdiction over the immigration agency.
But first Cruz, then Cornyn, criticized her written responses to questions from judiciary panel members that supported Obama's legal basis for the executive action.
Democrats dismissed that line of argument. Sen. Robert Menendez (D-NJ) said opponents were basing their criticism of Saldana on her agreeing with the president who nominated her. "That's an absurd and completely illogical standard," he said. "We judge nominees on their qualifications."
Sen. Tom Carper (D-DE), chairman of the Homeland Security panel, said Saldana "is a true American success story." Born in 1951 and the youngest of seven children, she came from "humble beginnings" in south Texas, Carper said. She went to law school, became a partner in a law firm and then a Dallas prosecutor in the office of the U.S. attorney.
The married mother of three was confirmed as U.S. attorney in 2011 with Cornyn's support after House Democrats opposed her for her aggressive pursuit of corruption cases in Dallas government.
Saldana's new position of assistant secretary for U.S. Immigration and Customs Enforcement in the Department of Homeland Security has been without a permanent occupant for 16 months.
AFP Photo/Paul J. Richards