Senate Confirms Max Baucus As New China Ambassador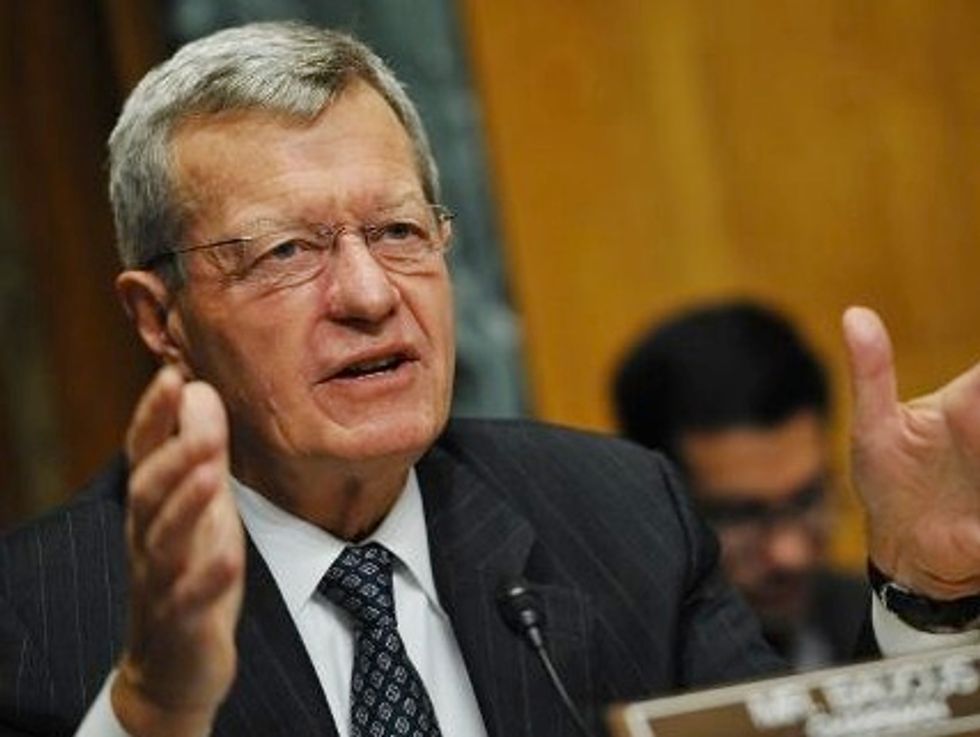 WASHINGTON — The Senate easily confirmed one of its own Thursday, endorsing the nomination of longtime Montana Senator Max Baucus as the new U.S. ambassador to China.
The vote was unanimous, 96-0. Baucus voted "present."
The Democratic senator stood at his desk accepting congratulations from his colleagues in both parties as the clerk called the roll. After the final tally was announced, Baucus was set to deliver his farewell speech to the body in which he's served since 1978.
Approval of the six-term senator's nomination — coming just a month after President Barack Obama's surprise announcement that Baucus would leave Congress to take the key post — sets in motion a process to replace him that may help Democrats hold on to his seat in the 2014 election.
Baucus, chairman of the powerful Finance Committee, had announced he would not seek re-election in 2014.
Montana Lt. Gov. John Walsh, who emerged as Democrats' leading candidate ahead of the November vote, is seen as the obvious choice to win a temporary appointment to succeed Baucus.
Gov. Steve Bullock, a Democrat, is likely to announce his choice to fill the vacancy Friday.
Winning the seat would give Walsh a needed boost in the race, which Republicans have identified as a key pickup opportunity in their quest to regain control of the Senate this fall.
The GOP needs a net gain of six seats to do so; the state's lone congressman, Steve Daines, is the likely Republican nominee.
Baucus, 72, will succeed Gary Locke, a former Washington governor and U.S. commerce secretary, in Beijing. The Obama administration, which has tried to shift its diplomatic attention to Asia, has carefully cultivated a relationship with China and particularly the nation's new president, Xi Jinping.
AFP Photo/Mandel Ngan