Senate Democrats Seek New Deal On Zika Funding Fight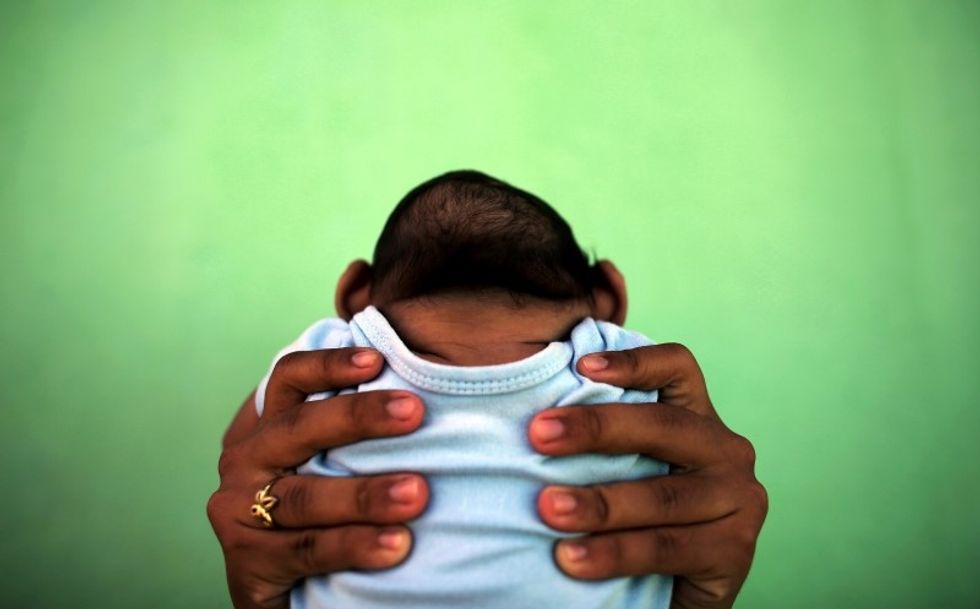 This article was updated at 1:29 PM to reflect the failed Senate vote on $1.1 billion in Zika funding.
U.S. lawmakers deadlocked over funding to fight the Zika virus on Tuesday, as Senate Democrats blocked a Republican proposal they said fell short of the challenge posed by the mosquito-borne virus and hurt other health priorities.
Amid political recriminations by both parties, the Republican plan to provide $1.1 billion in funding to combat Zika, which had already passed the House of Representatives, failed to get the 60 votes needed in the Senate to clear a procedural hurdle. The vote was 52 in favor and 48 against on a mostly party-line vote.
It was unclear when Congress would revisit the issue. Democrats urged bipartisan talks, and Senate Majority Leader Mitch McConnell, a Republican, said lawmakers would address the matter again sometime after the July 4 national holiday next week.
Both sides warned the other that there could be a political price to pay in an election year for stalling on Zika funding, with the summer mosquito season under way and with it the threat of the virus spreading.
"Here we are, in an utterly absurd position, playing political games as this public health crisis mounts here in our country," McConnell said.
The Zika virus, which has swept through the Americas and Caribbean since last fall, has been linked to thousands of cases of microcephaly, a rare birth defect, in Brazil, as well as to neurological disorders. It has been declared a global health emergency by the World Health Organization.
There have not yet been any cases reported of local transmission of the Zika virus in the continental United States, but there have been 820 cases that were acquired from travel to areas with active Zika outbreaks, or through sexual transmission. There have been more than 1,800 cases of Zika infection reported in Puerto Rico, a U.S. territory in the Caribbean.
Health experts expect local transmission to occur in the continental United States with warmer weather.
Democrats have been urging Republicans for months to agree to Zika funding. The Republican plan would have funded mosquito control efforts by the U.S. Centers for Disease Control, as well as vaccine research by the National Institutes of Health, and money for community health centers in areas that are experiencing the highest rates of Zika transmission.
But Democrats complained that Republicans locked them out of drafting the $1.1 billion funding plan, which would have made $750 million in budget cuts elsewhere. The Republican plan, rushed through the House last week, would have taken money from battling the Ebola virus as well as from funds set aside for implementing the Obamacare health insurance program in U.S. territories.
The Senate last month agreed to a bipartisan bill allocating the same amount – $1.1 billion – to fight Zika, but without cutting any other programs.
DISPUTE OVER PLANNED PARENTHOOD
Democrats were especially angry that the Republican proposal that failed on Tuesday would not allow funding to go to private entities such as the women's healthcare provider Planned Parenthood, although the Zika virus can be sexually transmitted.
"I don't know what universe (McConnell) is living in. What does he think, we're all stupid, the American people are dumb? They're not. They understand what's going here," Senate Democratic Leader Harry Reid declared after the vote.
President Barack Obama, a Democrat, had vowed to veto the plan, which falls short of his $1.9 billion request, if it ever arrived on his desk.
Republicans charged that the Democrats were blocking the measure mainly because it included no funding for Planned Parenthood, a non-profit group that Democrats and Republicans have been skirmishing over for years. It provides health exams, screening and contraception services to women.
Republicans have previously sought to cut off all federal funding to the group, which also provides abortions. Planned Parenthood says abortions make up just three percent of its work.
Republican Senator John Thune, referring to Planned Parenthood, charged on Monday that Democrats were more interested in pleasing a what he called a special interest group than in acting on Zika.
U.S. health officials have concluded that Zika infections in pregnant women can cause microcephaly, a birth defect marked by small head size that can lead to severe developmental problems in babies. The WHO has said there is strong scientific consensus that Zika can also cause Guillain-Barre, a rare neurological syndrome that causes temporary paralysis in adults.
(Additional reporting by Susan Heavey and David Morgan; Editing by Bill Trott and Frances Kerry)
(Reporting by Susan Heavey; Editing by Jeffrey Benkoe)
Photo: A 4-month-old baby born with microcephaly is held by his mother in front of their house in Olinda, near Recife, Brazil, February 11, 2016. REUTERS/Nacho Doce/File Photo