Senate Democrats Unveil Climate-Focused Energy Bill
@reuters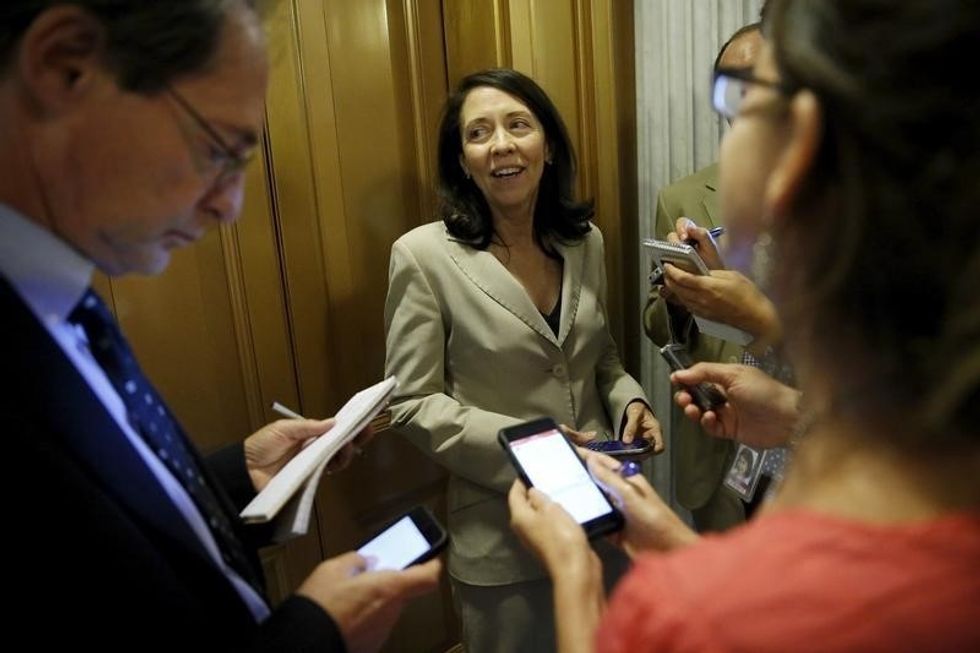 By Valerie Volcovici
WASHINGTON (Reuters) – U.S. Senate Democrats on Tuesday unveiled energy legislation designed to hasten America's adoption of cleaner energy, slash greenhouse gas emissions below the Obama administration's goal, and help their party attract young voters in the 2016 elections.
The bill, announced by Senate Democratic party leaders and the energy committee's top Democrat, Senator Maria Cantwell, laid out the party's vision for cutting emissions at least 34 percent by 2025.
It contrasts with a Republican approach focused on increased oil and gas production. Senator Chuck Schumer, who is expected to take over as the Senate Democratic leader from Senator Harry Reid, called it "a refreshing reprieve from the tired Republican mantra of 'drill baby, drill.'
Although the bill has no prospect of passing in a Republican-controlled Congress, Democrats hope voters will approve of the preview of their energy policy approach if they regain control of the Senate in 2016.
Democrats said the focus on clean energy will appeal to younger voters.
"This is going to be a huge issue in the 2016 campaign," Schumer said at the news conference.
The bill would mandate a national reduction in greenhouse gas emissions by at least 2 percent each year through 2025. That would surpass the administration's target of a reduction of 26 percent to 28 percent below 2005 levels by that year.
United Nations-sponsored talks on fighting climate change are scheduled to begin Nov. 30 in Paris.
The bill also includes an energy efficiency resource standard requiring utilities to achieve 20 percent energy savings by 2030. It would extend clean energy tax credits until 2018. The current wind production tax credit is set to expire at the end of this year.
The bill would also repeal a number of tax incentives for oil and gas production and refining companies.
Senator Ron Wyden said the bill would "make it attractive for everyone in America to be invested in clean energy."
It would also order the Federal Trade Commission to investigate whether utilities are operating the grid in a way that discourages off-grid renewable energy production.
The bill does not include a mandatory price on carbon emissions. A bill to create a national carbon cap-and-trade system failed in 2010 amid stiff opposition.
Cantwell said she wanted to focus on measures that have a better chance of passing.
"Change happens incrementally," she said. "What I don't want to pass up on is the opportunity to reduce carbon now."
(Editing by Jonathan Oatis and David Gregorio)
Photo: Senator Maria Cantwell speaks with reporters as she departs the Senate floor, September 8, 2015.  REUTERS/Jonathan Ernst