Senate Hopeful Is 'Proud' That Virginia Joined Confederacy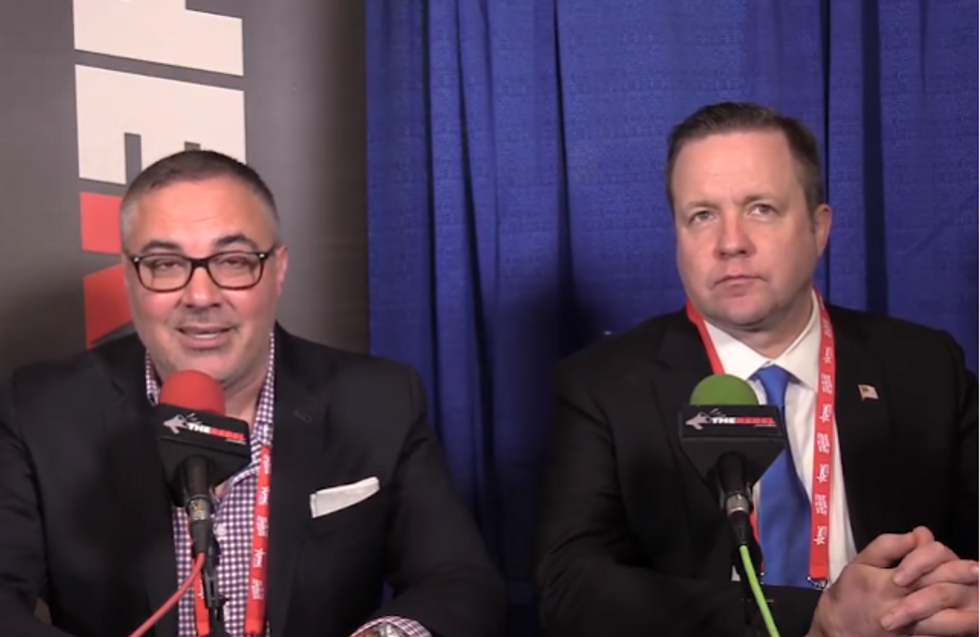 Reprinted with permission from AlterNet.
Corey Stewart, the Republican nominee for a U.S. Senate seat in Virginia, praised former slave-state Virignia's secession effort in 1861 to protect slavery.
"When you say you're from Virginia, when you travel outside of this state and somebody asks where you're from, you say with pride, 'I am from Virginia. I'm very, very proud of it,'" Stewart said. "You're very, very proud of it. And why is it? It's because of our history, folks. It's because of our history. This is the state of George Washington, Thomas Jefferson and James Madison and James Monroe. It's a state of the founders. It's the state of the Declaration of Independence and the Constitution."
Then Stewart's statements took a horrifying turn in defense of slavery.
"But it's also the state of Robert E. Lee, and Stonewall Jackson, and J.E.B. Stuart. Because, at the base of it, Virginians, we think for ourselves," he said. "And if the established order is wrong, we rebel. We did that in the Revolution, we did it in the Civil War, and we're doing it today. We're doing it today because they're trying to rob us of everything that we hold dear: our history, our heritage, our culture."
CNN contacted Stewart about the statements, getting a taunt directed at his Democratic incumbent opponent instead of a serious answer.
"Unlike Wimpy Tim Kaine, Virginians have a warrior spirit and a rebel heart," Stewart said.
The event where Stewart made his offensive comments was held by secessionist George Randall, who attended the violent white supremacist rally last year in Charlottesville.
Chris Sosa is the Senior Editor at AlterNet. His work also appears in Mic, Salon, Care2, Huffington Post and other publications. Follow him on Twitter @ChrisSosa.