Senate Intel Chair Dismisses Bogus House Report On Russia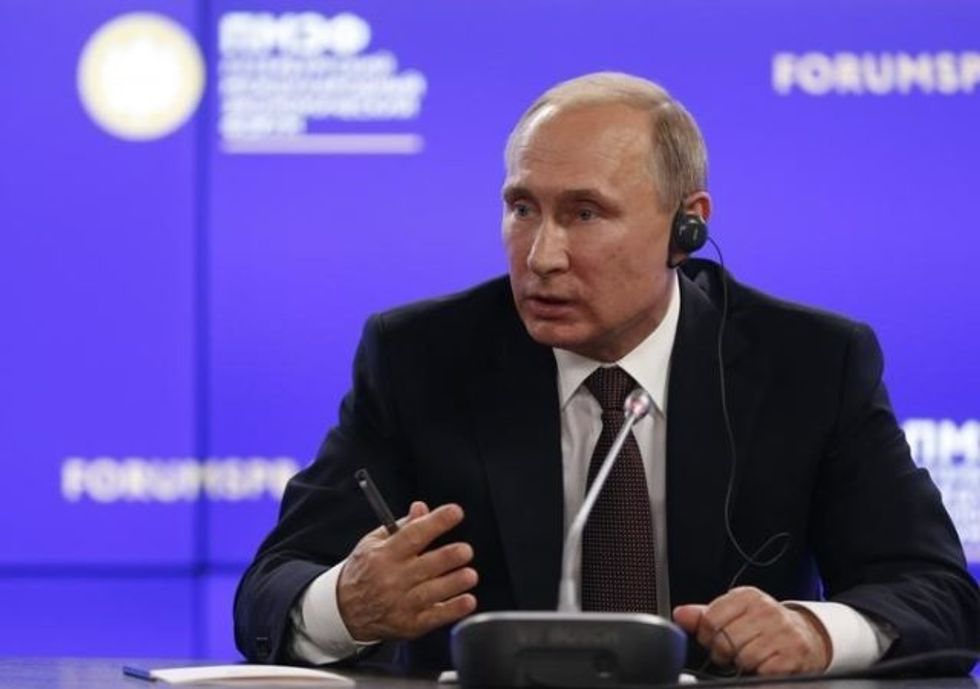 Reprinted with permission from Shareblue.com
Senate Intelligence Committee chair Richard Burr (R-NC) just threw some serious shade on the Republican-led House Intelligence Committee's Russia probe, saying his colleagues didn't "substantiate every conclusion with facts."
Burr made the remarks Tuesday, in response to a reporter's question about whether the Senate intel committee's report on Russian interference would agree with the findings of the 2017 Intelligence Community Assessment (ICA). That report concluded that Russian President Vladimir Putin ordered an influence operation aimed at helping Trump and hurting Hillary Clinton in the 2016 election.
In the Majority report released by the House intel committee, Republicans disagreed with the ICA's conclusion that Russia's goal was to help elect Trump. They also claimed they found no evidence of collusion, dismissing all contact and communications between the Trump campaign and Russia as the result of "some bad judgment."
Asked if the Senate intel committee's report, which is expected to be completed by August, would align with the ICA's conclusions regarding Russian interference, Burr seemed to suggest that it would.
Explaining the discrepancy between the findings of the House and Senate intel committees, Burr said, "I'm not sure that the House was required to substantiate every conclusion with facts."
This isn't the first time the Republican-led House intel committee has come under fire by other Republicans.
In March, the committee announced that it was ending its investigation into Russian interference and potential coordination with the Trump campaign before even talking to a host of key witnesses, including the four Trump associates who are under indictment by special counsel Robert Mueller.
Among other things, the GOP-led panel ignored evidence that the NRA may have served as a conduit between the Trump campaign and Russia, failed to investigate communications between Trump campaign members and WikiLeaks, and never even mentioned that a key Trump associate was in contact with an operative working for Russia's military intelligence agency.
The panel's conclusions were so premature and incomplete that even Republican committee members were forced to rebuke their own findings and admit that they had "lost all credibility."
Led by Trump stooge Devin Nunes, Republicans on the House intel committee used their access to sensitive intelligence to run interference for Trump and try to undermine special counsel Mueller's Russia probe. Instead, all they did was discredit their own committee.
Last year, Burr criticized Nunes for using his position as chair of the House intel committee to manufacture distractions, saying he "created" the entire debunked scandal surrounding the unmasking of Trump associates.
But that didn't stop Nunes from continuing his sideshow, which also included producing a memo falsely claiming that the FBI tried to conceal information from a Foreign Intelligence Surveillance Act (FISA) court, and, most recently, calling to hold the Attorney General in contempt of Congress for failing to sufficiently protect Trump.
With each passing day, we're learning new information that reveals just how much of a joke the Republican-led House intel committee's investigation really was — and even fellow Republicans can't deny it.