Senate Majority Leader Reid Confirms Deal To End Fiscal Impasse
@AFP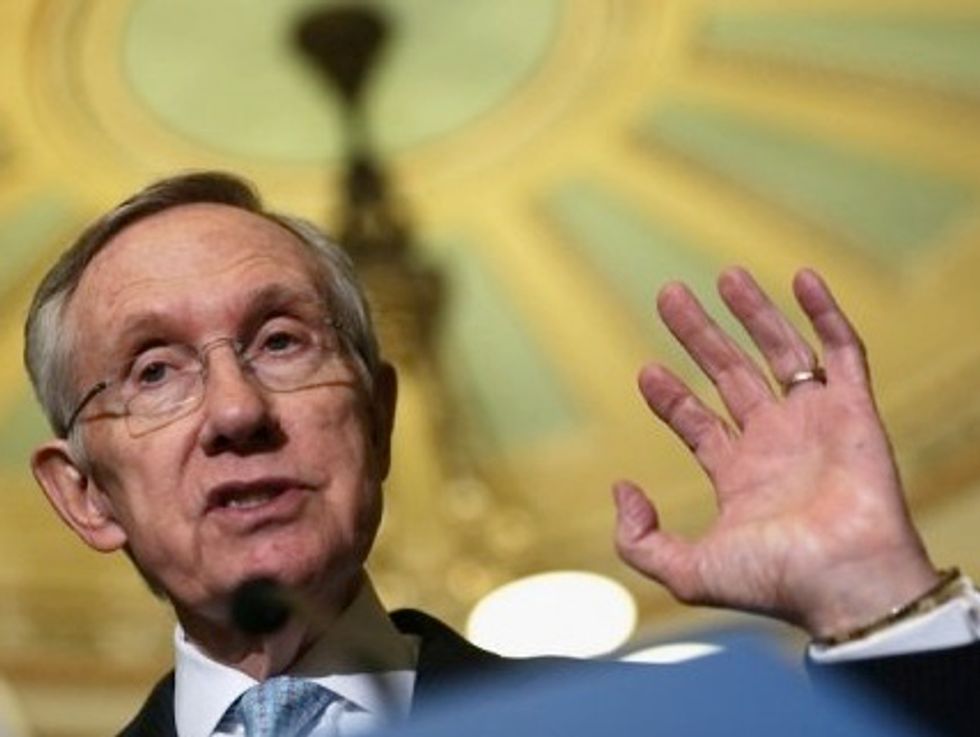 Washington (AFP) – Senate Majority Leader Harry Reid said Wednesday that a deal had been reached with Republican leaders to end a fiscal impasse that has threatened the United States with default.
Reid, speaking from the Senate floor, said the agreement called for reopening the federal government with a temporary budget until January 15 and to extend US borrowing authority until February 7.
"The compromise we reached will provide our economy with the stability it desperately needs," Reid said.
Senator Mitch McConnel, the top Republican, followed, confirming the agreement, which has to be approved by both the Senate and the Republican-controlled House.
US borrowing authority is on track to expire at midnight, and without an agreement the United States runs the risk of a default with potentially devastating consequences.
AFP Photo/Alex Wong