Senate Panel Advances Obama's Pentagon Nominee Carter
@AFP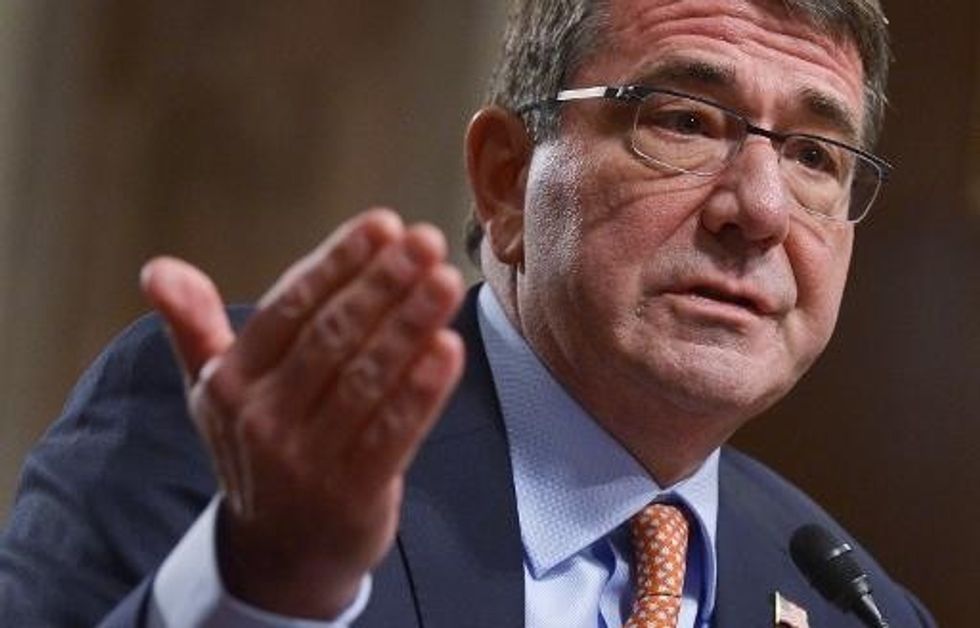 Washington (AFP) – A U.S. Senate panel voted unanimously Tuesday in support of Ashton Carter to be the new secretary of defense, sending his nomination to a full chamber vote possibly this week.
The Senate Armed Services Committee voted 25-0 to advance the nomination of Carter, a highly-regarded technocrat who is expected to be confirmed to replace outgoing Pentagon chief Chuck Hagel.
Hagel resigned under pressure, criticized by some as too passive in the face of rapidly changing security developments, and as the United States prepares its next phase in the war against Islamic extremists.
Senator John McCain, the panel's chairman, is a fierce critic of President Barack Obama's foreign policy, saying that as commander in chief Obama has failed drastically to show leadership in the midst of crises in Syria, Iraq and elsewhere.
But McCain praised Carter as an accomplished and intelligent defense overseer.
"Hopefully we can get a vote perhaps even as early as tomorrow," McCain told the committee after the vote.
The U.S. military that Carter would inherit finds itself in an air war against Islamic extremists in Iraq and Syria, a sharp reversal of course for an administration that had sought to bring home troops after 13 years of fighting.
He must also oversee the withdrawal of U.S. forces from Afghanistan, as well as challenges posed by Iran's nuclear program and China's growing military might.
Photo: A US Senate panel has voted unanimously in support of Ashton Carter to be the new secretary of defense (AFP/Mandel Ngan)