Senate GOP Denies Help To The Long-Term Unemployed — Again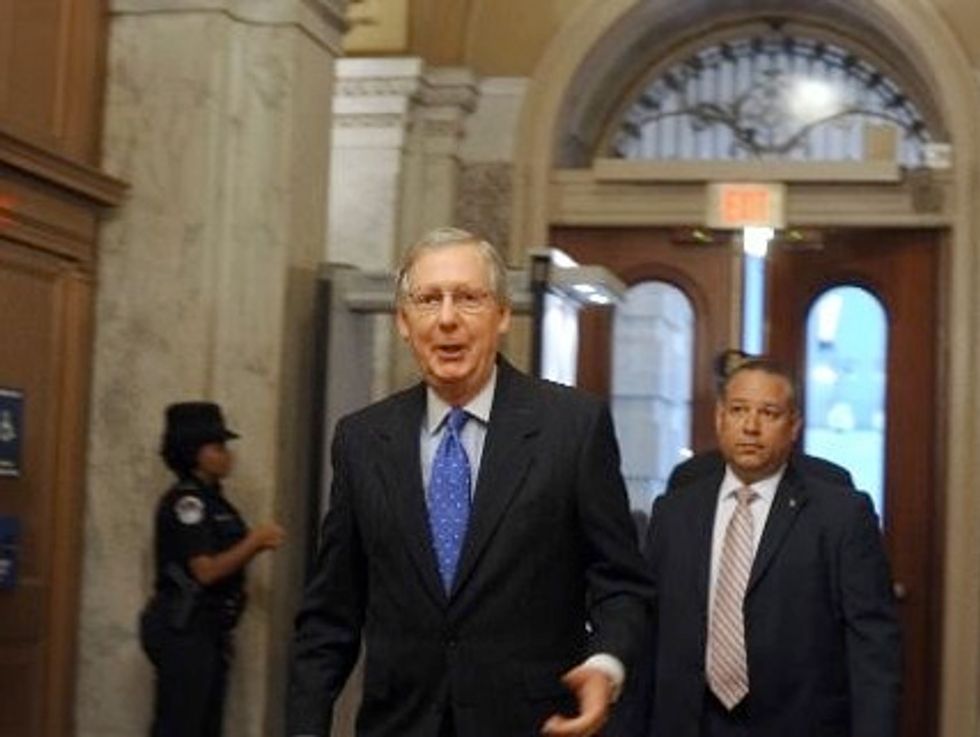 The Republican minority in the Senate has narrowly defeated the Democratic majority's third attempt to extend emergency benefits for the long-term unemployed.
The three-month extension would have been paid for by a budgetary maneuver known as "pension smoothing." It also included an amendment that would bar anyone who had earned more than a million dollars the previous year from receiving emergency benefits.
Democrats fell just one vote shy of reaching the 60-vote threshold to approve the amendment from Senator Jack Reed (D-RI) before Senate Majority Leader Harry Reid (D-NV) flipped his vote for procedural reasons.
Nearly 1.7 million Americans have lost their only income since benefits were cut off in December. Nearly 3 million more Americans will lose their benefits this year unless Congress passes an extension.
Republicans helped George W. Bush pass emergency unemployment benefits five times during his presidency, including the Emergency Unemployment Compensation program defeated today, which began in 2008 at the start of the financial crisis. Congress has never cut off benefits when the long-term unemployment rate has been this high, approximately 2.6 percent.
"I'm beginning to believe there is nothing that will get Republicans to yes," Reid said. "It's a 'no' vote because they don't want to extend unemployment insurance."
Some Republicans called the "pension smoothing" a gimmick, which it is. Members of the House GOP have offered it as a way to pay for restoring cost-of-living increases cut from military pensions in the budget deal earlier this year.
Senate Minority Leader Mitch McConnell (R-KY) objected to Reid's proposed amendment process for the bill, as he had when Democrats proposed a one-year extension of emergency unemployment benefits paid for by a one-year extension of the sequester earlier this year.
Republican Sens. Lisa Murkowski (R-AK), Dean Heller (R-NV), Susan Collins (R-ME) and Kelly Ayotte (R-NH) were the only Republicans who voted to move the bill forward.
"All we need is one more Republican vote," Reid said. He vowed to bring the measure up again.
Help for the long-term unemployed is sure to be an issue in the 2014 elections. If that wasn't clear enough to Senator McConnell, his likely Democratic opponent tweeted a reminder Thursday morning.
Ahead of today's vote I strongly urge Mitch McConnell to support the bipartisan effort in the Senate to extend unemployment benefits #KYsen

— Alison L. Grimes (@AlisonForKY) February 6, 2014
AFP Photo/Jewel Samad