Senate Republicans Kill Bill Requiring Candidates To Report Foreign Interference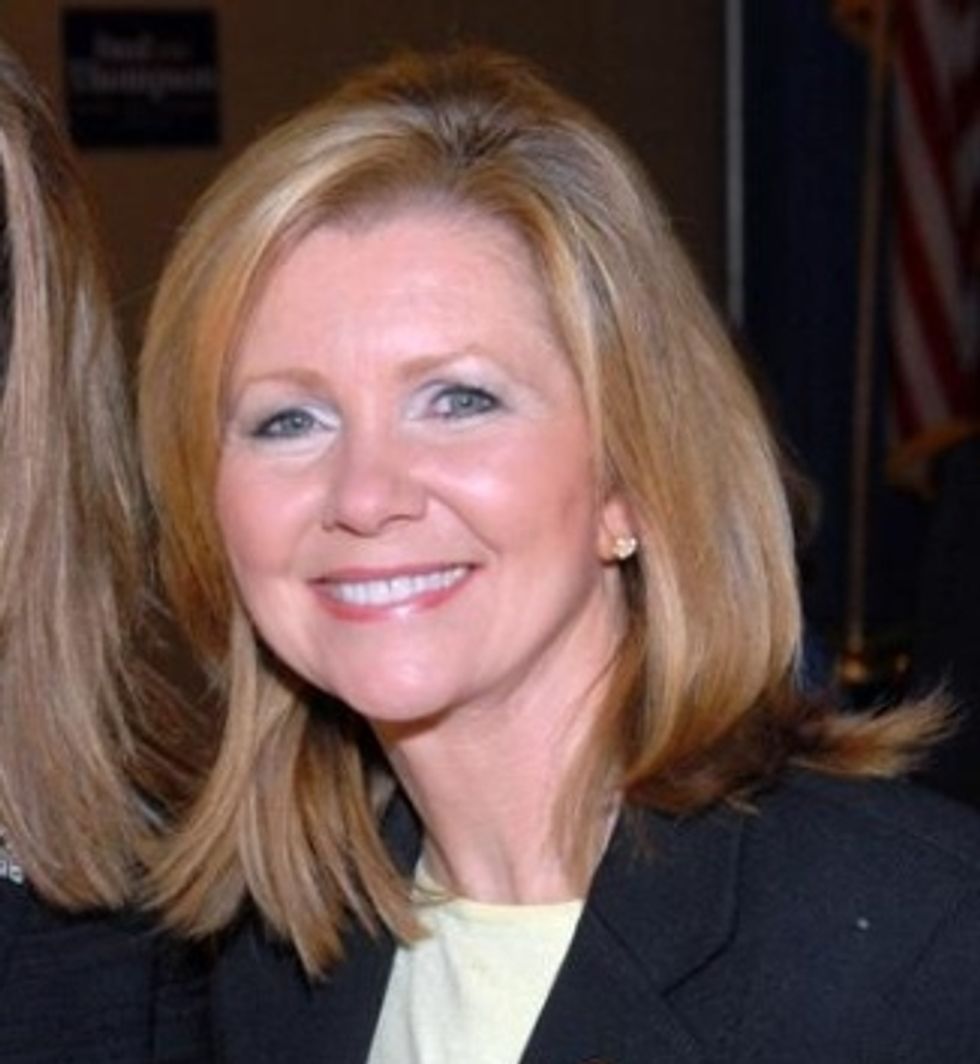 Senate Democrats on Thursday attempted to pass legislation that would help protect elections from foreign interference — but were rebuffed by Republicans, who quickly blocked the attempt.
It all began when Sen. Mark Warner (D-VA) tried to get the Senate to take up his bill that would legally require campaigns to go to the FBI if a foreign government or power offers information meant to influence a political campaign. The bill is in response to Russia's nefarious interference in 2016, and is even more important in light of Trump's admission that he wouldn't report any attempts at foreign interference to the FBI.
But Republicans, led by Sen. Marsha Blackburn (R-TN), immediately blocked Warner's attempt to get a vote on the bill.
"I'm deeply disappointed that the majority has rejected this request before I can even lay out why I think it's needed," Warner said on the Senate floor after Blackburn's objection. "This legislation is pretty simple, it would require any campaign that receives offers of assistance from an agent of a foreign government … to report that offer of assistance to law enforcement."
Blocking such a common-sense piece of legislation is a sign Republicans don't care at all about Trump's admission that he'd collude with foreign powers in 2020 if given the chance.
In fact, Republicans have been trying to defend Trump's despicable admission — which all but invites hostile foreign powers to interfere in our democratic process.
While it's disturbing that Republicans would object to Warner's bill, it's not all that surprising.
Senate Majority Leader Mitch McConnell has been refusing to consider any bills related to election security — proudly calling himself the "grim reaper" as he blocks any bills passed by House Democrats. And McConnell is the one who blocked former President Barack Obama from making any forceful statement about Russia's election interference in 2016 while it was taking place.
All in all, Republicans simply don't care that hostile foreign powers like Russia are interfering in our elections. Because if they did, they would be doing something to stop it, rather than defending Trump's words and sitting on their hands.
Published with permission of The American Independent. 
IMAGE: Senator Marsha Blackburn (R-TN).