Senate Votes To Advance Landmark Anti-Discrimination Bill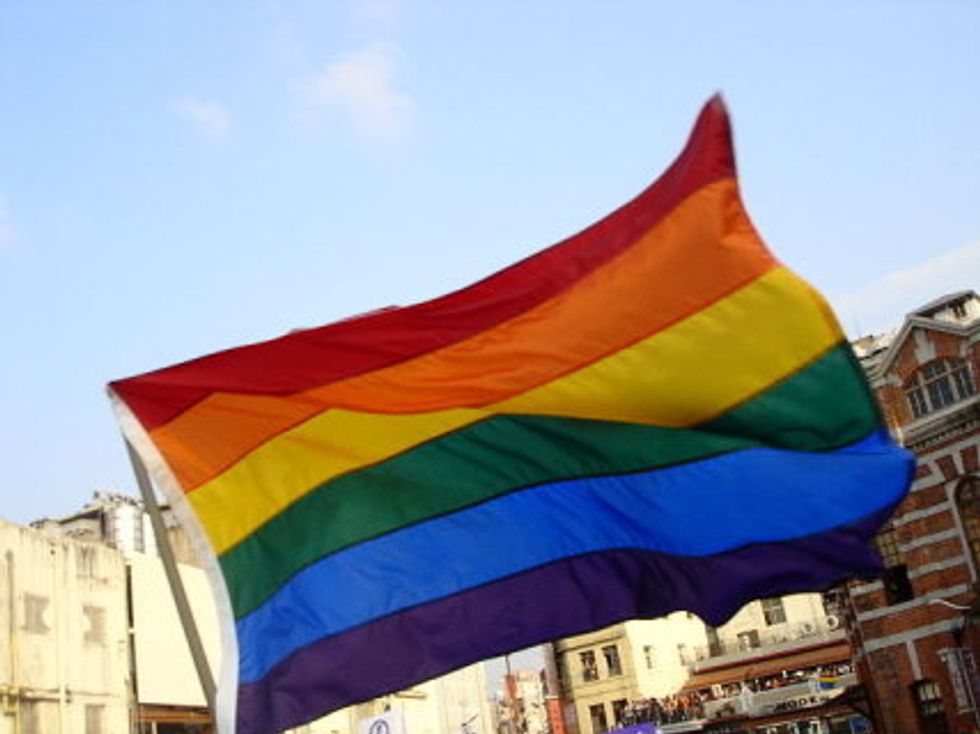 The U.S. Senate advanced the Employment Non-Discrimination Act (ENDA) on Monday evening, voting 61 to 30 for cloture on the bill that would forbid employers with at least 15 employees from discriminating on the basis of sexual orientation and gender identity. The bill will face a final vote later this week.
The bill's passage was uncertain until Monday morning, when Senator Dean Heller (R-NV) announced that he would cross party lines and vote against a majority of his fellow Republicans in support of the bill.
"After listening to Nevadans' concerns about this issue from a variety of viewpoints and after numerous conversations with my colleagues, I feel that supporting this legislation is the right thing to do," the senator said in a statement. "Under the leadership of this governor, as well as the legislature over the past several years, Nevada has established a solid foundation of anti-discrimination laws. This legislation raises the federal standards to match what we have come to expect in Nevada, which is that discrimination must not be tolerated under any circumstance."
Heller's announcement made him the fifth Republican — following Senators Susan Collins (R-ME), Mark Kirk (R-IL), Orrin Hatch (R-UT), and Lisa Murkowski (R-AK) — and the 60th senator to signal their intention of supporting the bill. Those five were eventually joined by Senators Kelly Ayotte (R-NH), Rob Portman (R-OH), and Pat Toomey (R-PA). Every other Republican voted against cloture, although none spoke out in opposition before the vote.
The bill enjoys almost universal support within the Democratic Party, including in the White House. On Sunday evening, President Barack Obama wrote a blog for The Huffington Post urging passage of the equal-rights legislation.
"[M]illions of LGBT Americans go to work every day fearing that, without any warning, they could lose their jobs — not because of anything they've done, but simply because of who they are," the president wrote. "It's offensive. It's wrong. And it needs to stop, because in the United States of America, who you are and who you love should never be a fireable offense."
"In America of all places, people should be judged on the merits: on the contributions they make in their workplaces and communities, and on what Martin Luther King Jr. called 'the content of their character,'" he added. "That's what ENDA helps us do. When Congress passes it, I will sign it into law, and our nation will be fairer and stronger for generations to come."
President Obama may be too optimistic, however. Even before the Senate voted, House Speaker John Boehner (R-OH) reiterated his staunch opposition to the bill.
"The Speaker believes this legislation will increase frivolous litigation and cost American jobs, especially small business jobs," Boehner spokesman Michael Steel told Politico.
There is some reason to believe that ENDA could pass the House were it brought to the floor for a vote. When the lower chamber last considered the bill in 2007, it passed with 35 Republican votes, including GOP leaders Paul Ryan (R-WI), Greg Walden (R-OR), and Pat Tiberi (R-OH). Given Boehner's opposition, however, it's unlikely that he would violate the "Hastert Rule" to even bring the legislation to the floor.
Photo via Wikimedia Commons