Senator Barbara Boxer To Retire In 2016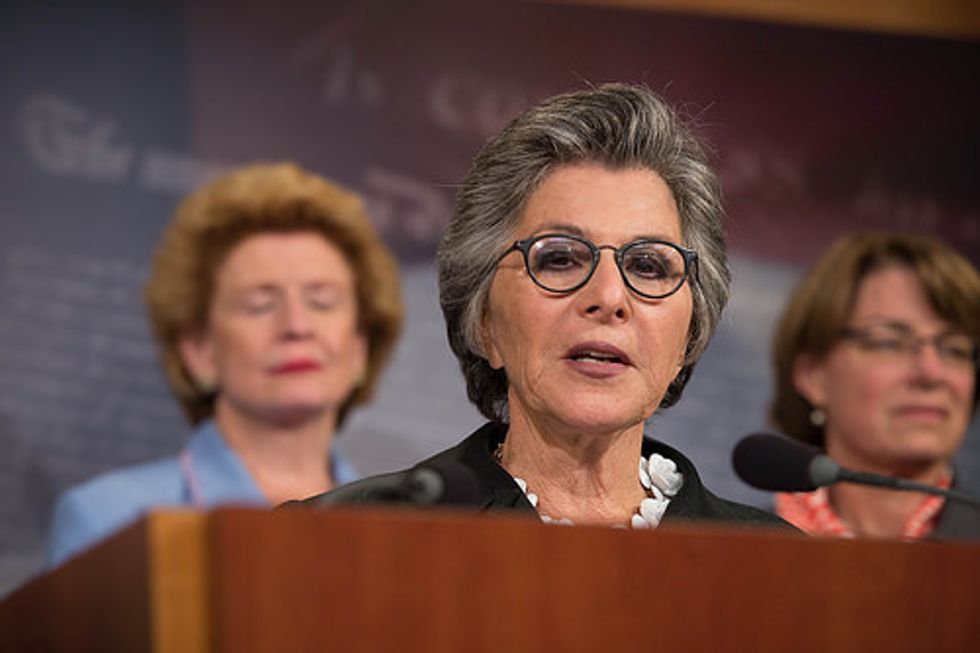 Senator Barbara Boxer (D-CA) announced Thursday that she will not run for a fifth term in 2016.
Boxer, 74, announced her plans in a video interview with her grandson.
"I will not be running for the Senate in 2016," Boxer said. "I'm going to continue working on the issues that I love, I'll have more time to help other people through my PAC for a Change community, I have to make sure this Senate seat stays progressive — that is so critical — and I want to help our Democratic candidate for president make history. But you know what? I want to come home."
Speculation over Boxer's future has raged for months, given her age and her sluggish fundraising.
California will now hold an open Senate election in 2016 — its first in over two decades. Lieutenant Governor Gavin Newsom (D), Attorney General Kamala Harris (D), and former Los Angeles mayor Antonio Villaraigosa (D) are all widely viewed as potential candidates for the seat that Boxer has held since 1992.
Photo: Senate Democrats via Flickr