Senator Presses NFL On Domestic Violence Ahead Of Super Bowl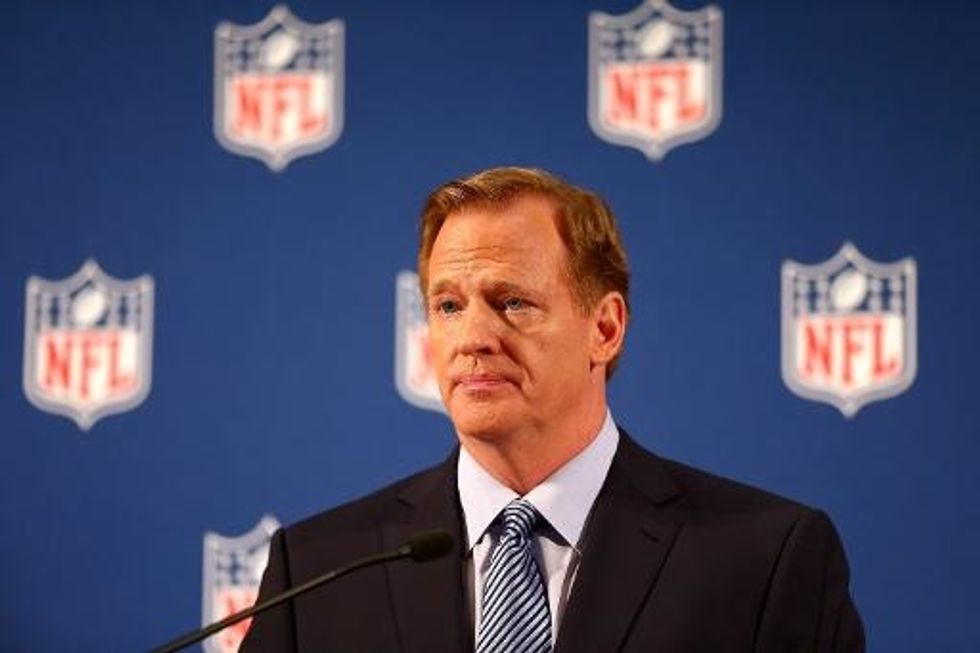 By Niels Lesniewski, CQ-Roll Call (TNS)
Sen. Richard Blumenthal isn't convinced the National Football League is doing everything possible to address domestic violence.
The Connecticut Democrat is particularly skeptical of the way the NFL plans to allocate $25 million over five years to back groups that fight domestic violence. Some of that money will come in the form of "promotional support" to entities such as the National Domestic Violence Hotline, according to a letter to Blumenthal and Sen. Brian Schatz (D-HI) from Commissioner Roger Goodell.
Aside from the dollar value seeming small compared to the NFL's multibillion-dollar revenues, Blumenthal sounds dubious of the promotional elements, and he fired off a response letter to Goodell on Friday.
"Even at the current level of commitment, when it comes to clear terms for timing and action, the NFL has hedged and dodged. The letter implies that some of the $25 million would be used for promotional support, which may include public service announcements," Blumenthal said. "These supposed 'public service' ads may also be self-serving — promoting the NFL's public image as much as raising awareness. Insofar as they raise public awareness, they are likely to substantially increase call volume to the hotline as well as requests for service without actually bolstering resources for local service providers that struggle every day to help survivors rebuild their lives."
There is a significant additional commitment for public service announcements from the League, Goodell wrote in his letter.
"During the past regular season, the NFL donated its institutional media time during game broadcasts to run PSAs featuring celebrities, as well as current and former NFL players, that were produced in conjunction with the advocacy group NO MORE," Goodell wrote, valuing the commitment at about $50 million, running through the Super Bowl.
Blumenthal's response also highlights the potential for a legislative response.
"Regardless of financial commitment, the NFL so far has not articulated how it will ensure that its athletes are genuinely good role models to fans – a step that only the NFL can take towards truly shifting the culture," he wrote. "Taken in totality, I believe that the NFL's handling of its response to public outcry over the league's role in domestic violence is a clear indication of why additional oversight of professional sports leagues is necessary. I plan to reintroduce the SPORTS Act to make sure that Congress and the public have the ability to periodically and formally review the appropriateness of the antitrust exemptions."
AFP Photo