Senator Roberts Holds Off Tea Party In Kansas GOP Primary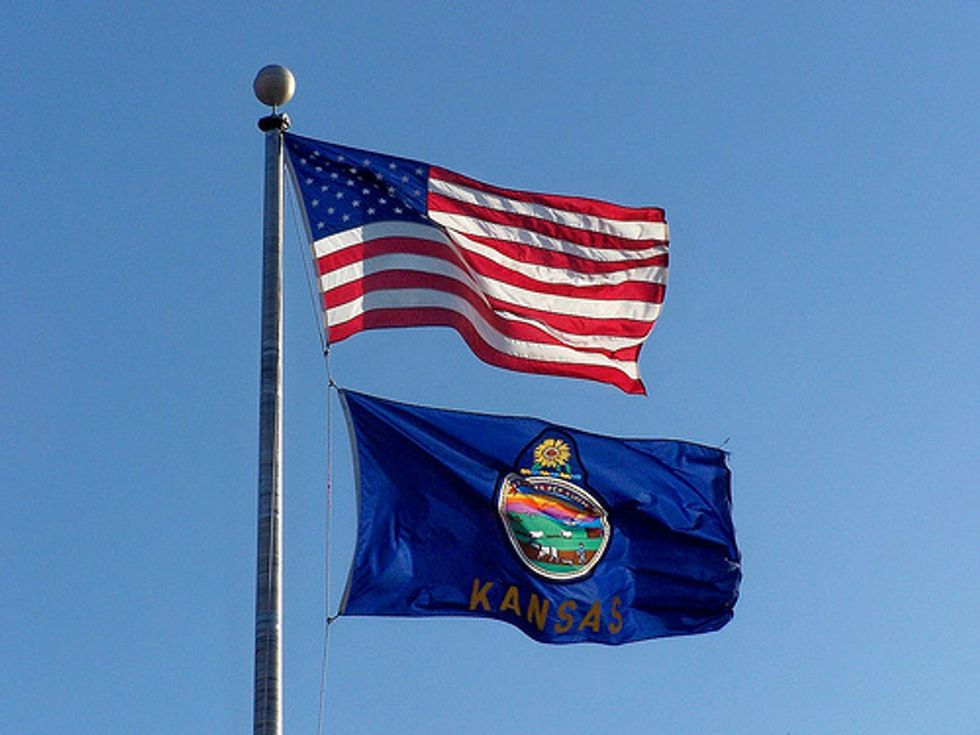 By Kurtis Lee and Lisa Mascaro, Tribune Washington Bureau
One of the last chances for a Tea Party challenger to oust an establishment Republican came to an end in Kansas on Tuesday night when U.S. Senator Pat Roberts defeated Milton Wolf.
The three-term senator had 48 percent to Wolf's 41 percent of the votes with 70 percent of precincts reporting. Two other candidates split the rest of the votes. The Associated Press called the election for Roberts.
Both campaigns have stumbled in a state that has veered to the right in recent years.
Roberts, 78, came under fire earlier this year when it was revealed that he no longer has a home in Kansas, but rents a room at a friend's Dodge City house. Wolf, 43, has used that against him.
Wolf, a second cousin to President Barack Obama, has been assailed for posting patient X-rays and insensitive commentary about them on his Facebook page. He has since apologized and removed the posts, but that hasn't stopped Roberts from questioning his judgment and fitness for office.
In recent months, the pair have sparred over who would be the strongest advocate for veterans in the wake of the national furor over delayed treatment at Veterans Affairs medical centers and coverups of waiting times.
Both candidates have attacked the Affordable Care Act, with Wolf calling for it to be replaced by "free-market alternatives for health care reform." Roberts has noted that he voted against Obamacare.
Despite the high hopes of Tea Party groups, most of their efforts to oust establishment Republican lawmakers this year have fizzled — with the exception of the standoff in Mississippi, where Tea Party favorite Chris McDaniel is challenging his loss during the runoff against Senator Thad Cochran. And in Michigan on Tuesday night, Tea Party-leaning incumbent Kerry Bentivolio lost the primary to mainstream Republican Dave Trott.
In fact, the most notable upset of the primary calendar drew scant attention from national Tea Party groups — the toppling of House Majority Leader Eric Cantor by a little-known economics professor in the suburbs of Richmond, Virginia.
Another chance will come Thursday, when two-term Senator Lamar Alexander of Tennessee will try to fend off a Tea Party challenge from state lawmaker Joe Carr.
If Republicans can net six seats in November, they will wrest control of the Senate to match the control they are likely to retain in the House.
The splintering of the GOP at such a crucial time has caused hand-wringing among some party leaders.
But Reince Priebus, the chairman of the Republican National Committee, shrugged off the internal debates as helpful exercises to produce the best candidate.
"I'm not one of these people that buy into the theory that primaries are bad," Priebus said in a recent interview on Capitol Hill. "I think primaries can actually make candidates stronger."
Photo: J. Stephen Conn via Flickr