Senators Attack Culture Of GM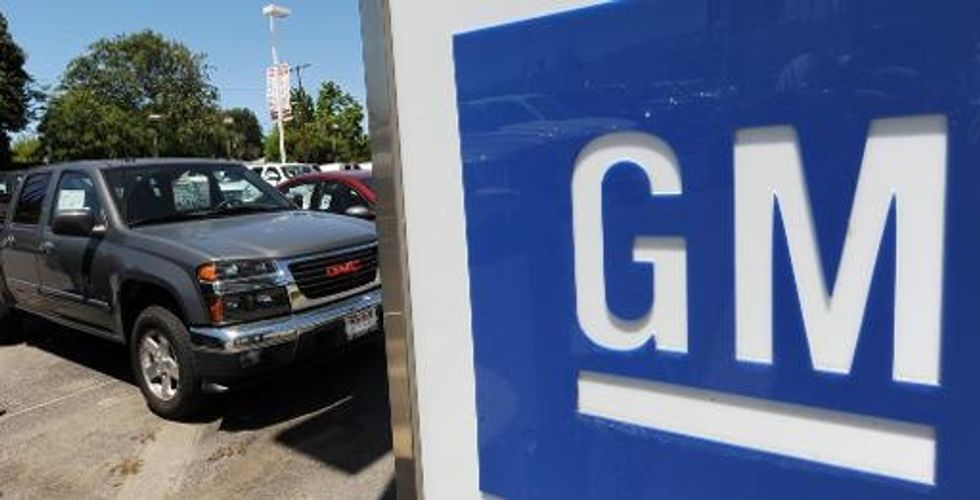 By Jim Puzzanghera and Jerry Hirsch, Los Angeles Times
WASHINGTON — For just a few million dollars, General Motors Co. could have replaced a defective ignition switch that ultimately has been linked to 13 deaths and is expected to cost the automaker billions in repairs, fines and litigation.
GM need only have spent an additional 90 cents on each switch to handle the problem. But the automaker balked at the expense, according to company documents.
That fateful decision came into sharp focus during the second day of hearings on Capitol Hill over the safety scandal. GM now faces multiple investigations by congressional committees, the Department of Justice and the National Highway Traffic Safety Administration into why it didn't recall 2.6 million cars with the bad switch when it first learned of the problem more than a decade ago.
The switch can unintentionally turn off the vehicle, disabling the power steering and air bags. Spending 90 cents more on each car would have bought a "more robust" design that would prevent "inadvertent ignition offs," according to the 2005 memo by John Hendler, a GM engineer.
"I think it's pretty much incontrovertible that GM knew about this safety defect, failed to correct it … and then concealed it from the courts and the United States," Sen. Richard Blumenthal (D-CT), told GM Chief Executive Mary Barra during a hearing by a Senate Commerce subcommittee Wednesday.
The problem will now cost the automaker as much as $3.5 billion, said Brian Johnson, an analyst with Barclays Capital.
Johnson's estimate includes a $1 billion trust for plaintiffs involved in accidents that occurred prior to GM's 2009 bankruptcy and restructuring, along with $500 million in expenses related to accidents after GM emerged from bankruptcy.
Most bankruptcy experts believe that the restructured GM is shielded from liability for crashes in the cars prior to the bankruptcy. But Johnson believes the automaker will set aside money for those victims anyway.
The automaker already has set aside $750 million to pay for recall repairs, and much of that money will be spent on fixing cars with the faulty switches.
The company also has hired Kenneth Feinberg, who helped determine compensation for victims of the Sept. 11 terrorist attacks, the Boston Marathon bombing and other high-profile cases. Feinberg will advise the company on options for handling compensation demands by families of victims of crashes in recall vehicles that took place before GM's 2009 bankruptcy restructuring.
"Why not just come clean and say … 'We're going to do the right thing, we're going to compensate the victims?'" Blumenthal asked Barra.
She said that the company retained Feinberg because it believes it has "civic as well as legal responsibilities." But she would not commit to compensation until Feinberg finishes his work.
During the two days of hearings, Barra called the decision to go with the cheaper switches a "mistake."
But David Sullivan, a manager of product analysis for consulting firm AutoPacific Inc., told the Los Angeles Times that the automaker has long focused on such cost-saving measures.
"The culture within GM at the time of the memo was concerned with every fraction of a penny change in price," said Sullivan, who previously worked for a parts company that supplied GM's switch group. "It was purely a cost-driven culture, and now that is going to eat their lunch."
During Wednesday's hearing, senators aggressively questioned Barra about the years of delays in recalling vehicles with the faulty switches, accusing the company of trying to hide the problem.
The panel's chairwoman, Sen. Claire McCaskill (D-MO), referred to a "culture of cover-up."
Sen. Kelly Ayotte (R-NH), said that revelations that GM redesigned the switch in 2006 — but kept the same part number as the faulty switch already in millions of cars — "strikes me as deception."
Ayotte said, "I think it goes beyond unacceptable. I believe this is criminal."
In a statement released by GM after the hearing, Barra said the issues raised at the hearing were "tough but fair." She has called the failure to identify the redesigned switch as a new part "unacceptable."
"I appreciate the intense interest by the senators to fully understand what happened and why," she said. "I am going to accomplish exactly that, and we will keep Congress informed."
But senators criticized Barra for deflecting questions about the problem by saying she needed to wait for the completion of an internal investigation.
McCaskill said GM withheld information about the defect from a private attorney investigating a fatal 2005 accident involving a recalled GM model, the Chevrolet Cobalt. She criticized Barra for not firing the GM employee, Ray DeGiorgio, who signed a 2006 memo about a redesigned ignition switch — even though he swore during a legal deposition that he knew nothing about the change.
"It is hard for me to imagine you would want him anywhere near engineering anything at General Motors," said McCaskill, a former prosecutor.
Barra said it appeared DeGiorgio had lied in the deposition, but that neither he nor anyone else at GM has been fired for the recall delay.
Photo: Mark Ralston via AFP