Senators: Keystone Pipeline Needs Review For Health Impacts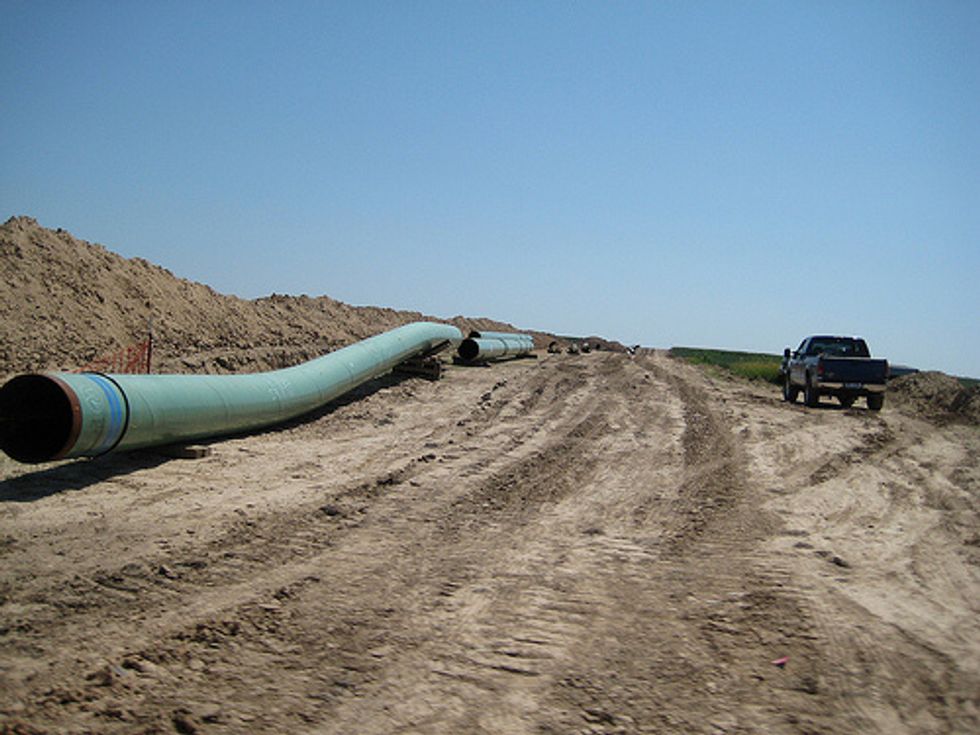 By Chris Adams, McClatchy Washington Bureau
WASHINGTON — Saying the health impact of the proposed Keystone XL Pipeline hasn't been properly explored, two Democratic senators on Wednesday called on the Obama administration and Secretary of State John Kerry to conduct a comprehensive study on the human health impacts of tar sands and the proposed pipeline.
Calling a recent State Department study of the proposed pipeline's environmental impact "woefully inadequate," California Senator Barbara Boxer, the chairwoman of the Senate Committee on Environment and Public Works, pointed to what she said were health problems that surrounded the extraction of crude from oil sands.
The Keystone project would bring crude from the Canadian oil sands through the Midwest and to American refineries on the Gulf Coast. Much of the debate on the project so far has dealt with the broad environmental impact and on its release of planet-warming gases compared with those released by conventional sources of oil.
In a news conference Wednesday morning, however, Boxer said she wanted to change the focus of the debate by zeroing in on health impacts that she said had been overlooked.
"I have shown you how health miseries follow tar sands, from extraction to transport to refining to waste disposal," Boxer said after discussing a litany of health affects that she said would evolve from a project such as Keystone's.
She said there were serious health impacts along each step of the tar sands oil process. For example, she said there were high levels of air pollution and carcinogens downwind from a tar sands refinery and high levels of illness in that area.
She said open piles of a tar sands waste byproduct known as "petroleum coke," or "pet coke," had resulted in "billowing black clouds containing concentrated heavy metals" and that children playing nearby had had to seek cover from the black dust.
"We believe that putting more Americans at risk for asthma, cancer and other serious health impacts is not in our national interest," she said in her letter to the State Department, which was co-signed by Rhode Island Senator Sheldon Whitehouse.
Davis Sheremata, a spokesman for TransCanada Corp., which is developing the pipeline, said the company shared Boxer's "concern for the environment, public health and global greenhouse gas emissions."
Sheremata referred to a study that "concluded that there is currently no credible evidence that contaminants from the oil sands are boosting cancer levels in downstream communities."
Photo: shannonpatrick17 via Flickr