Sequester Cuts Obama, GOP's Poll Numbers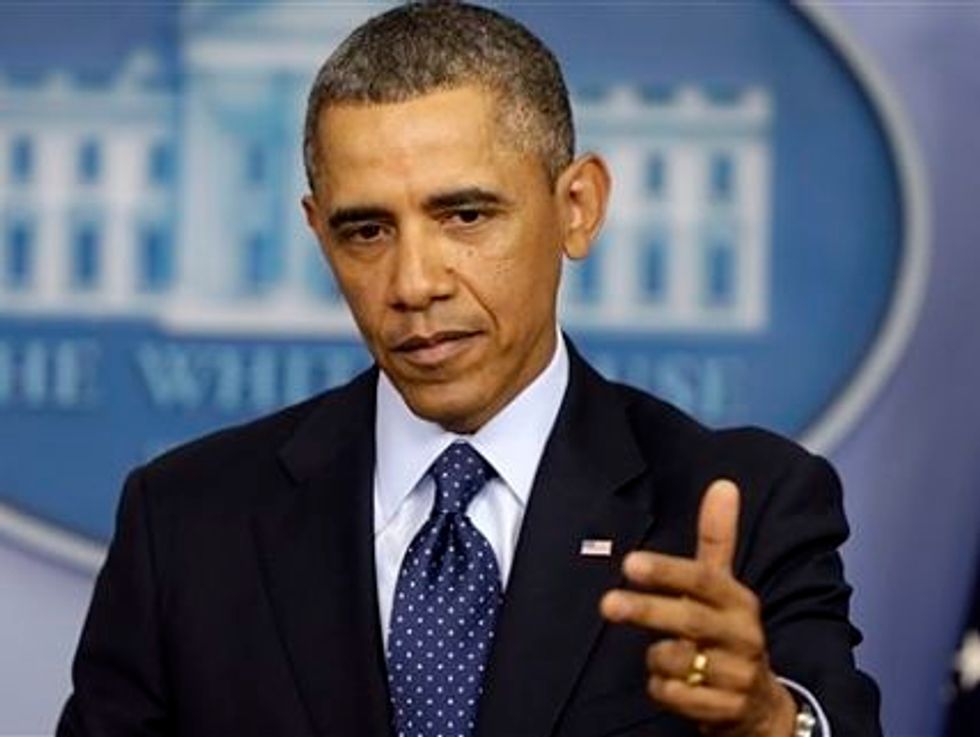 According to a new Washington Post-ABC News poll, the budget sequester is taking a serious toll on the political fortunes of both President Barack Obama and congressional Republicans.
The poll finds President Obama's approval rating at 50 percent, down 5 points from the previous poll, taken shortly before Obama's inauguration, on January 13th. Perhaps more troubling for the president, his lead over congressional Republicans on who voters trust more to deal with the economy is now a narrow 44 to 40 percent, with 11 percent saying "neither." That 4-point advantage is down from a whopping 18-point lead on the same question in the December poll.
The $85 billion budget sequester is likely driving the decline in Obama's numbers; 53 percent disapprove of the cuts, compared to 39 percent who approve.
If Obama's numbers are slipping, however, his Republican opponents are not able to take much advantage. An overwhelming 72 percent disapprove of the way that congressional Republicans are doing their job, while just 24 percent approve. Furthermore, voters blame Republicans for the cuts over the president by a 47 to 33 percent margin, and a decisive 68 percent want Republicans and the White House to work together to avert the cuts instead of letting them continue as the GOP advocates, as opposed to 28 percent who do not.
When it comes to specific budgetary actions to replace the sequester cuts, voters still broadly favor the Democratic approach over the Republican alternative that was recently codified by Wisconsin representative Paul Ryan's budget plan — 56 percent support limiting the deductions that higher-income individuals can take to reduce their federal income taxes, with 38 percent opposed. Voters oppose cutting Medicaid by a 71 percent to 26 percent margin, and oppose raising the Medicare age to 67 by 60 to 39 percent. Voters also support cutting military spending in a more targeted way, by 58 to 38 percent.
So while the sequester may be doing political damage to President Obama, Republicans have made no apparent progress towards restoring their own image. Until Republicans change their deeply unpopular policy platforms, it's unclear how they'll be able to mount a serious political comeback.
AP Photo/Charles Dharapak