Sessions: Migrant Children Are Hostages To Trump's Wall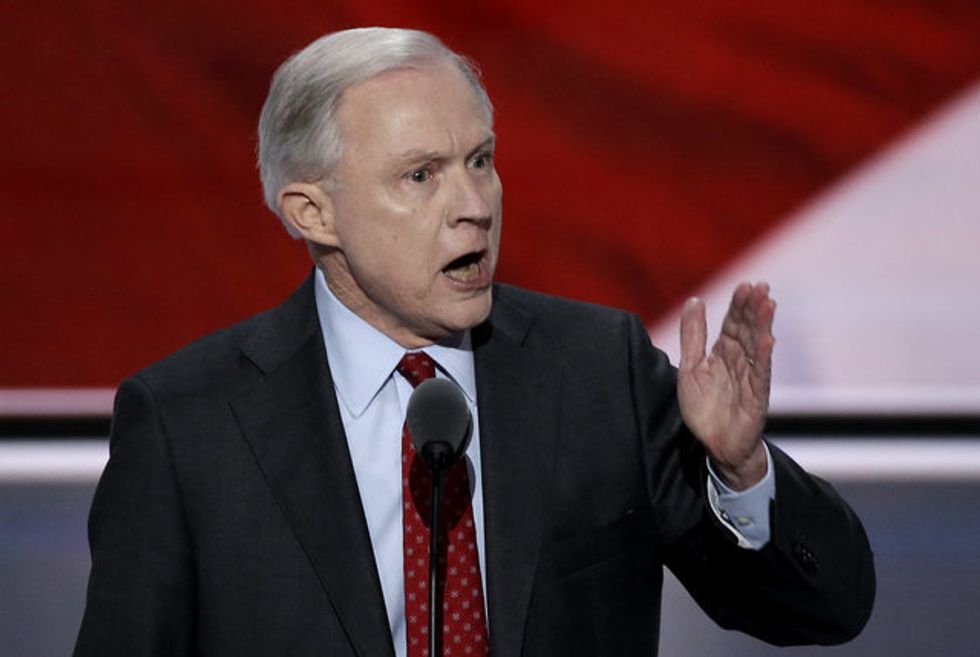 Reprinted with permission from Shareblue.
Even as Trump homeland security chief Kirstjen Nielsen tried to pretend Trump's policy of ripping children from their families at the border doesn't exist, Attorney General Jeff Sessions was promising that the family separations would end if Trump just got his border wall.
During a speech to the National Sheriffs Association Monday morning, Sessions admitted separating families at the border is a "choice" and said it would end if Trump's demands are met.
"If we build a wall, we pass some legislation, we close some loopholes, we won't face these terrible choices," Sessions said of the policy.
Sessions' remarks come as the Trump administration's policy sparks global outcry, and the administration is desperate to avoid its political consequences.
In addition to Nielsen's blatant lie, first lady Melania Trump and White House counselor Kellyanne Conway were deployed over the weekend to try and co-opt outrage about the policy.
Trump himself has been shamelessly exploiting the crisis in order to extract concessions from the Democrats, and even arguing the policy is somehow necessary to prevent crime.
Trump also claimed that "Children are being used by some of the worst criminals on earth as a means to enter our country."
Trump is trying to have it both ways, insisting that his own policy isn't his own policy, while also offering to end that policy in exchange for legislative concessions.
But most Americans can plainly see that Trump's policy isn't the necessary evil he and Sessions are selling it as, it's just evil.
Published with permission of The American Independent.