Seven Myths About Trump, Impeachment, And The Rule Of Law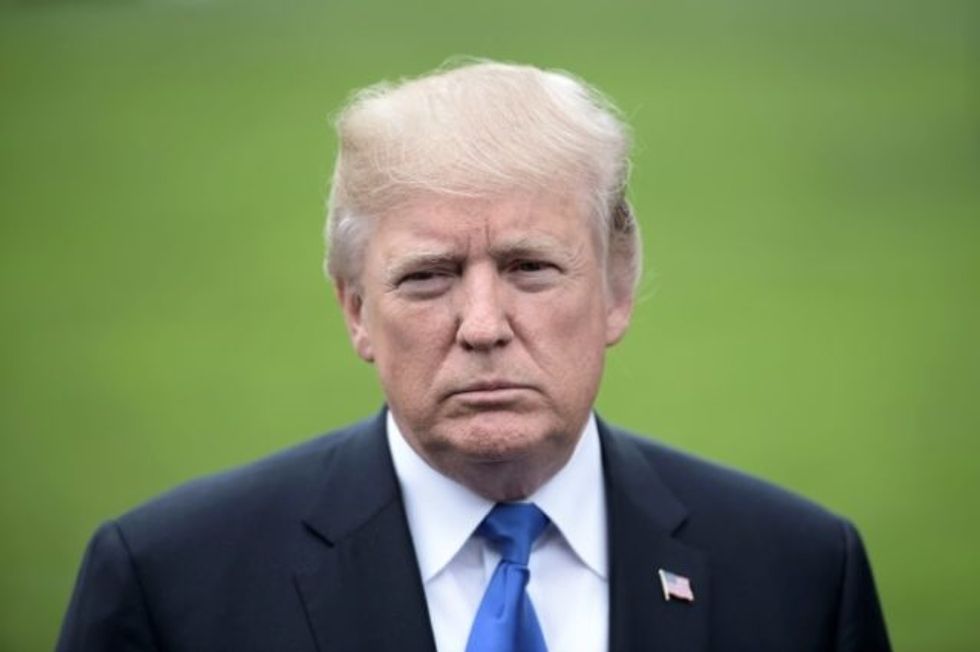 Reprinted with permission from the Alliance For Justice blog Yeomans Work.
It's time to take on some of the myths that permeate discussion of how to proceed in subjecting Donald Trump to the rule of law. This list is not exhaustive.
The House needs to conduct oversight to obtain more facts to decide whether to open an impeachment inquiry. Nope – the Mueller report is more than enough. 1,000 former federal prosecutors. Trump resistance – diffuse investigations tied up in court. Unfocused. Public not following. By saying it needs to investigate further to know whether to open an inquiry, the majority minimizes the gravity of the facts already in the public record. It undermines any sense of urgency.
Because a majority of the public does not support impeachment, the House should back off. No. The public doesn't understand impeachment. Many think it means removal from office, rather than the first step in a two-part process. Also, Nixon's poll numbers when the Watergate process started were much better than Trump's are now. Nixon's approval hovered in the mid-'60s and support for impeachment was in the teens. Trump is historically unpopular. His approval rating hovers around 40 percent and about the same percentage think he should be impeached. Also, the impeachment process can change minds. Very few people have plowed through the entire Mueller report. But, they will watch impeachment hearings on TV. If the House majority handles the process well, the portrait of Trump will be devastating.
Impeachment inevitably will lead to exoneration in the Senate, which will boost Trump. Nothing is certain. If the House makes a referral, will McConnell even hold a trial, or will he treat the referral like the second coming of Merrick Garland? If he does convene a trial, it will consume a lot of Senate floor time that would otherwise be spent confirming judges who refuse to express their support for Brown v. Bd. of Education. Even if Trump is not removed, the trial will bombard the public with Trump's misdeeds. Prof. Larry Tribe has suggested the possibility that the House could impeach Trump without making a referral to the Senate for a trial. The House could decide after all of the evidence is in whether it is worthwhile to send the case to the Senate. It could decide simply to let the impeachment stand without a trial.
Trump wants to be impeached because he is at his strongest when he is fighting. Gimme a break. No president wants to go down in history as impeached (joining Andrew Johnson and Bill Clinton). Trump will not enjoy the House revelation of all of his high crimes and misdemeanors. Trump and his supporters speak obsessively about what a mistake it would be for Democrats to impeach him. Hmm. Should Democrats really embrace strategic advice from Trump, Fox News, and Republicans in Congress?
Impeachment will give Trump something with which to stir up his base before the election. Seriously? Trump will fight House Democrats every step of the way, regardless of what they do. We have already seen his extreme reaction to all forms of oversight. His base is and will be stirred up. Moreover, Trump, his Attorney General, and his congressional allies will go on the offensive, attacking the FBI and DOJ over the initiation of the Mueller investigation. The field will be Trump's unless House Democrats occupy it by educating the public about the validity of the Russia investigation from its origin to its finish. They must lay out not only the process but also the evidence and conclusions to show that the investigation was legitimate and catastrophic for Trump.
It's better to wait to see what happens in 2020. This mindset is reminiscent of Democrats' attitude toward Mitch McConnell's refusal to process Merrick Garland. Be patient, they advised. Hillary will be elected, Democrats will take the Senate and a Democratic nominee will fill the seat. Oops. Better to spend the time between now and the election battering Trump with an impeachment inquiry. A vigorous, focused impeachment inquiry complemented by a meaty legislative agenda is the Democrats' most effective strategy. Failing to move forward on impeachment reflects an unnecessarily cautious mindset.
Trump can be held accountable in 2021 after he leaves the office. No president has ever been prosecuted after leaving the office. President Ford pardoned Nixon before a decision whether to prosecute could be made. It has been one of our important norms that incoming administrations do not prosecute their predecessors. Turning the criminal law enforcement machinery loose on political opponents is a primary no-no. Trump may be different because he so clearly will have violated the law, but there will be a national debate about prosecuting him – and it will be a serious one. The outcome is not certain, which means it is not certain that Trump will be held accountable in any way.
Bill Yeomans is the Senior Justice Fellow at Alliance for Justice. He previously taught constitutional law, civil rights, and legislation at American University Washington College of Law. He previously served for 26 years in the Department of Justice, where he litigated cases involving voting rights and discrimination in employment, housing, and education, and prosecuted police officers and racially motivated violent offenders before assuming a series of management positions, including Acting Assistant Attorney General.