Same-Sex Marriages Performed In Other States Now Legal In Kentucky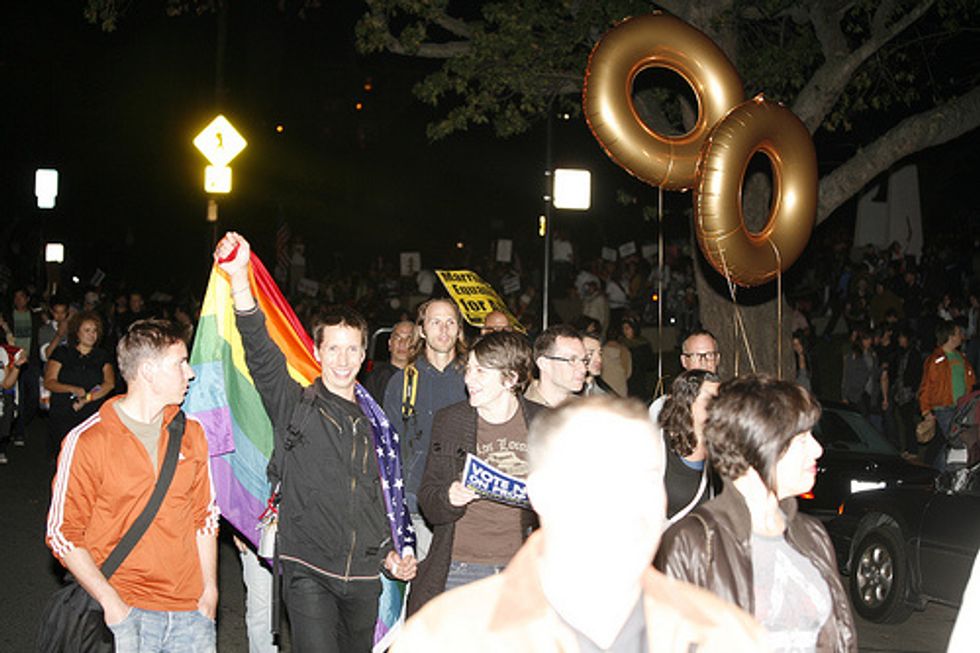 By John Cheves, Lexington Herald-Leader
FRANKFORT, KY — Same-sex marriages performed in other states are legal in Kentucky under a final order issued Thursday by a federal judge in Louisville.
U.S. District Judge John G. Heyburn II issued an order Thursday that strikes down portions of a 1998 state law and a 2004 state constitutional amendment defining marriage in Kentucky as between one man and one woman, and that prohibited the state from recognizing same-sex marriages legally performed in other states.
"To the extent (that state laws) deny validly married same-sex couples equal recognition and benefits under Kentucky and federal law, those laws violate the Equal Protection Clause of the Fourteenth Amendment of the United States Constitution, and they are void and unenforceable," Heyburn wrote in his two-sentence order.
Under the ruling, same-sex couples married in other states are now entitled to the legal benefits all other married couples in Kentucky receive, such as the ability to file joint tax returns.
Earlier Thursday, Attorney General Jack Conway asked Heyburn for a stay to delay for 90 days the implementation of his order.
"This will give defendants time to determine if they will appeal the order, and the executive branch time to determine what actions must be taken to implement this court's order if no appeal is taken," Clay Barkley, a lawyer for Conway's office, wrote in a motion to Heyburn.
"Should defendants elect to appeal from any final order, they reserve the right to seek a stay for the duration of an appeal," Barkley wrote.
Heyburn's order made no reference to the state's request for a stay.
Also Thursday, Heyburn issued an order allowing a new group of plaintiffs to join the same-sex marriage lawsuit against Conway and Kentucky Gov. Steve Beshear. Unlike the original plaintiffs — same-sex couples who were legally wed in other states and wanted Kentucky to recognize their marriages — the new plaintiffs are Jefferson County couples who want Kentucky to issue marriage certificates to same-sex partners.
The resolution of this part of the case could take months, Heyburn said at a hearing on Wednesday.
Earlier Thursday, the conservative Family Foundation of Kentucky issued a statement criticizing Conway for not adequately defending the state's laws against same-sex marriage after the lawsuit was filed last year, leading to Heyburn's decision.
"This is a betrayal of Kentucky voters," said Family Foundation policy analyst Martin Cothran. "The only thing missing is the thirty pieces of silver."
Allison Martin, a spokeswoman for Conway, said the attorney general and his senior staff discussed the case late Wednesday and concluded it would be prudent to request a stay of Heyburn's ruling, during which the state could consider "the legal ramifications" of appealing the final order or letting it go into effect.
Conway and Gov. Steve Beshear, both Democrats, are jointly deciding how the state should proceed, Martin said.
Photo: Liveintent via Flickr