'Shoot Yourself In The Legs': Russian Troops Mutiny In Ukraine
@CynicalBrandon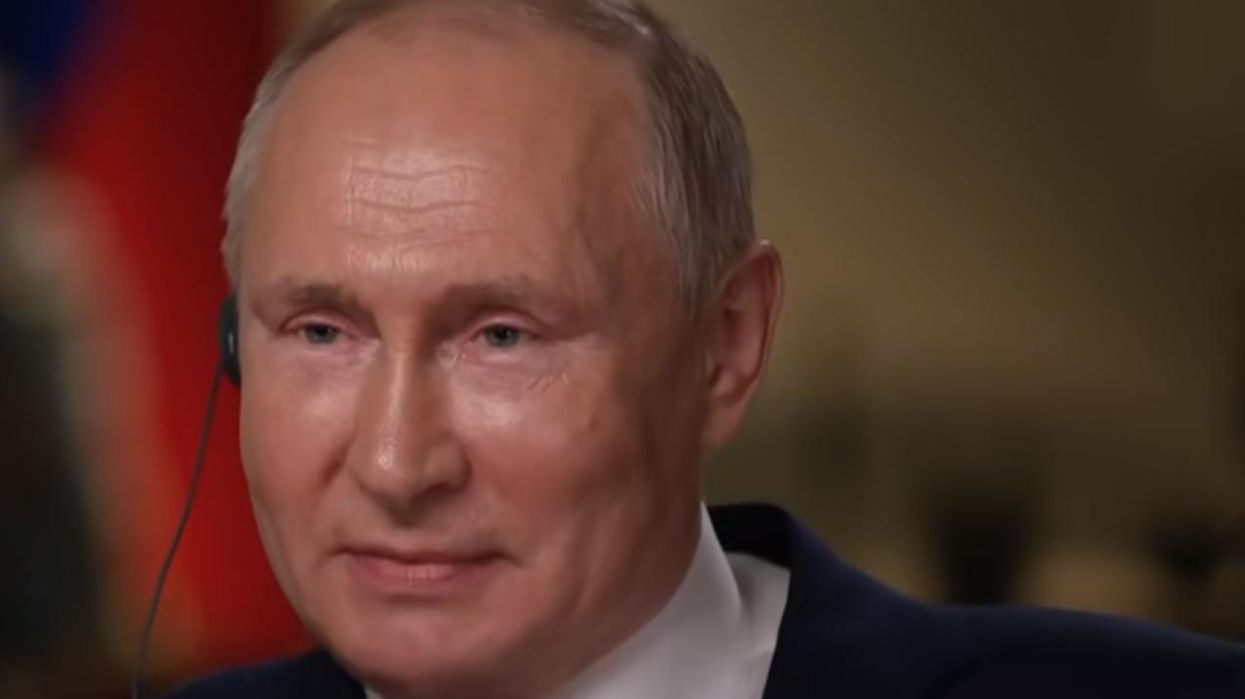 Youtube Screenshot
Russian President Vladimir Putin's troops are deserting their leader's illegal and ill-fated war in Ukraine, which commenced on Thursday, February 24th.
The Atlantic Council estimated on Tuesday that in just 84 days, "one-third of the 190,000-strong invasion force" has been captured, injured, or killed. The organization calculated that "based on the current rate of attrition, the Russian army will suffer 50,000 combat deaths by September."
Although Putin has haplessly attempted to downplay the scale of the depletion of his units, the magnitude of the losses is weighing heavily on the occupiers who are stuck in his pointless, genocidal "special military operation."
Met with valiant resistance by the Western-equipped Ukrainians from the moment that they crossed the border into Ukraine's sovereign territory, Putin's men are exhausted, demoralized, and have determined that the casualty toll and absence of necessary materials are unsustainable.
The abysmal conditions on the ground are purportedly triggering a mass mutiny among the disenchanted ranks.
On Thursday, the Ukrainian Defense Ministry's Main Intelligence Directorate posted an intercepted telephone conversation to its Facebook page in which an aggrieved Russian soldier revealed that he and his comrades plan to quit.
According to translations provided byThe Daily Beast, the "mobilized" men are fed up with Putin's incompetent leadership as well as the Kremlin's lack of battlefield support.
The situation is so untenable, the individual said, that "even the Chechen forces fighting alongside them mock them as 'meat,'" noted The Daily Beast.
He predicted to a personal contact back in Russia:
Everyone who is here … I'm telling you … everyone is planning to take off on the 26th.
Who in turn replied:
Isn't that stupid?
Which was countered with:
Isn't it stupid that we're here?
The infantryman then disclosed that Putin's forces intend to ditch their assignments "on the basis of the fact" that Moscow "put us on the front with absolutely nothing."
The continued back-and-forth was remarkable.
"I want to tell you even more... a battalion commander is leaving with us and even a staff colonel," he told his friend. "They don't provide us with any [equipment]," he said, complaining that certain weapons are outdated relics leftover "from 1945."
I "look at them and go, 'holy shit, what would you need those for?' They laugh at us. You know what they call us? Blessed. We ask, 'Why blessed?' They say because we are walking around with no equipment, no helmets, without anything. … The Chechens call us meat," he said.
"It's not desertion, because we shouldn't be on this territory. … We crossed the border as 200s," he added, which is Russian slang for slain personnel. "We're not actually here. So if they say I'm a deserter, fuck off, I'm not here. Prove otherwise."
Amazingly, in a second seized exchange that was shared on Facebook, two Russian fighters were heard contemplating how to quickly escape the carnage.
One of them apparently encouraged his mate to "take someone else's weapon, a Ukrainian one, and shoot yourself in the legs."
The story continues here (subscription required).
Reprinted with permission from Alternet.