Sinatra's 1st New Jersey Driver's License Fetches $15,757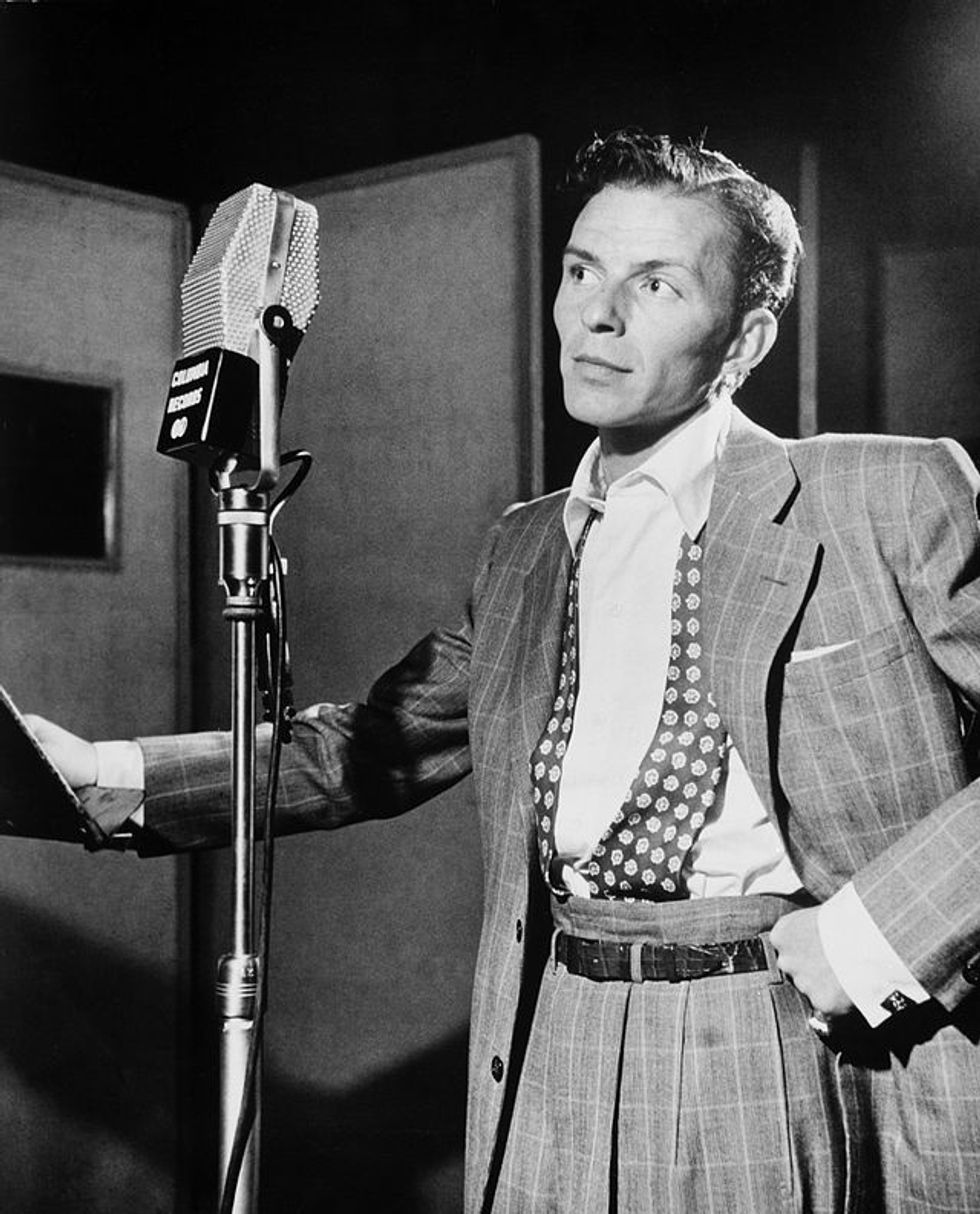 By Edward Colimore, The Philadelphia Inquirer
PHILADELPHIA — Frank Sinatra's first New Jersey driver's license with his last name misspelled sold for $15,757 while a collection of correspondence between "Gone with the Wind" author Margaret Mitchell and a Wyncote, Pa., fan went for $14,087.
And Marilyn Monroe's notated script from the movie "Gentlemen Prefer Blondes," complete with dialogue changes and personal acting tips, was purchased for $22,689.
The items were snapped up during a Hollywood-themed online auction that was held by RR Auction of Boston and ended Thursday night.
Sinatra's license, numbered "549631" and bearing a large red, centered stamping of "1934," drew much interest from bidders. It was issued to Francis Sintra, 841 Garden St., Hoboken, N.J., but he signed it Francis Sinatra in black ink.
Sinatra's physical description reads: "Age 19, Weight 130, Color W, Color Hair BRN, Sex M, Color Eyes BLUE, Height 5.8." The identification card has a Dec. 31, 1934, expiration date.
Accompanying the license is a 1940 letter to the state Commissioner of Motor Vehicles from the lawyer of a man who had been involved in a car crash with Sinatra, insisting that Sinatra's driving privileges be revoked until he pays up.
"It's an amazing piece that ties Sinatra to his birthplace, where he is still a hometown hero of the one-square-mile town of Hoboken, dating back to the days where he must have still been dreaming that he would someday make it big — here and anywhere," said Bobby Livingston, executive vice president of RR Auction.
The Mitchell collection includes six one-page letters — four signed Margaret Mitchell and two signed Margaret Mitchell Marsh — and focuses largely on contents of her novel Gone with the Wind and the forthcoming film, which would star Clark Gable as Rhett Butler and Vivien Leigh as Scarlett O'Hara.
Written after the release of the Pulitzer Prize-winning Civil War novel, Mitchell's exchange the fan provided a unique glimpse of the book's creation and characters.
She told the fan she "had every detail" of the epic novel in her head before setting "a single word on paper."
Another auction item, an oversize portrait of Marilyn Monroe, was sold for $19,718. It was created for her appearance in the gritty Asphalt Jungle, the 1950 film that helped propel her to stardom.
The auction also included a rare pair of production-made Wolverine claws created for actor Hugh Jackman's character, Wolverine, in "X2: X-Men United," which sold for $17,304.
The online Hollywood themed auction began on June 19 and ran through Thursday.
More details on the auction results can be found online at www.rrauction.com.
Photo via WikiCommons
Interested in entertainment news? Sign up for our daily email newsletter!