Six Democratic Senators Speak Out On Marriage Equality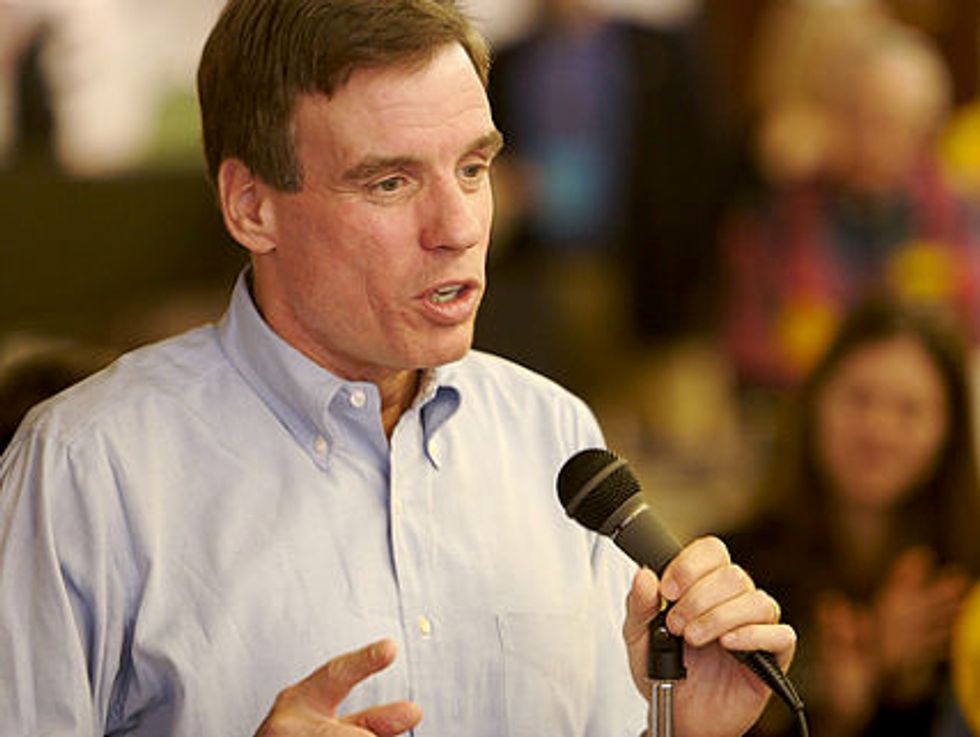 As the legal future of same-sex marriage in America is debated at the Supreme Court, marriage equality's political future is rapidly brightening on Capitol Hill. In the 72 hours before the Court began hearing arguments in Hollingsworth v. Perry, six Democratic senators publicly endorsed gay marriage.
On Sunday night, Claire McCaskill (D-MO) changed her position via a post on her Tumblr page. "I have come to the conclusion that our government should not limit the right to marry based on who you love,"she wrote,  adding, "Supporting marriage equality for gay and lesbian couples is simply the right thing to do for our country."
On Monday, Senator Mark Warner (D-VA) announced on his Facebook page, "I support marriage equality because it is the fair and right thing to do," noting that "like many Virginians and Americans, my views on gay marriage have evolved." That same day, Senator Mark Begich (D-AK) ended his silence on the issue, releasing a statement asserting that "gay and lesbian couples should not be denied the ability to pledge their love and commitment through the civil institution of marriage."
Then on Tuesday, spokesmen for senators Jay Rockefeller (D-WV) and Tim Johnson (D-SD) told BuzzFeed that they no longer support the Defense of Marriage Act, for which they both voted in 1996. Additionally, Senator Jon Tester (D-MT) posted on his Facebook page, "I'm proud to support marriage equality because no one should be able to tell a Montanan or any American who they can love and who they can marry."
The sudden shift towards marriage equality reflects the new political realities surrounding the issue. Polls show that support for same-sex marriage is rapidly rising, and equality advocates won in all four states in which gay marriage was on the ballot in 2012. Additionally, after President Barack Obama and all of the major contenders for the 2016 Democratic presidential nomination voiced their support for marriage equality, the issue is likely to become a litmus test for Democratic politicians with national ambition.
Interestingly, however, this pattern has not played out during the ongoing debate over new gun safety measures. Universal background checks for gun buyers, stricter laws to prevent gun trafficking, and a new assault weapons ban all poll much higher than marriage equality does, state after state has been toughening gun laws since the Newtown massacre, and the White House has been outspoken in its support of the measures. Yet while Democratic senators are rushing to declare their support for gay marriage, many of them are simultaneously refusing to stake out a position on the gun proposals.
Senate Democrats are smart to recognize the future consequences of being on the wrong side of this civil rights issue, but if they don't come around on gun control, the electoral consequences could end up being far worse.
Photo: Mark Warner/Flickr