Slain Soldier's Mother Confirms Trump 'Disrespected' Family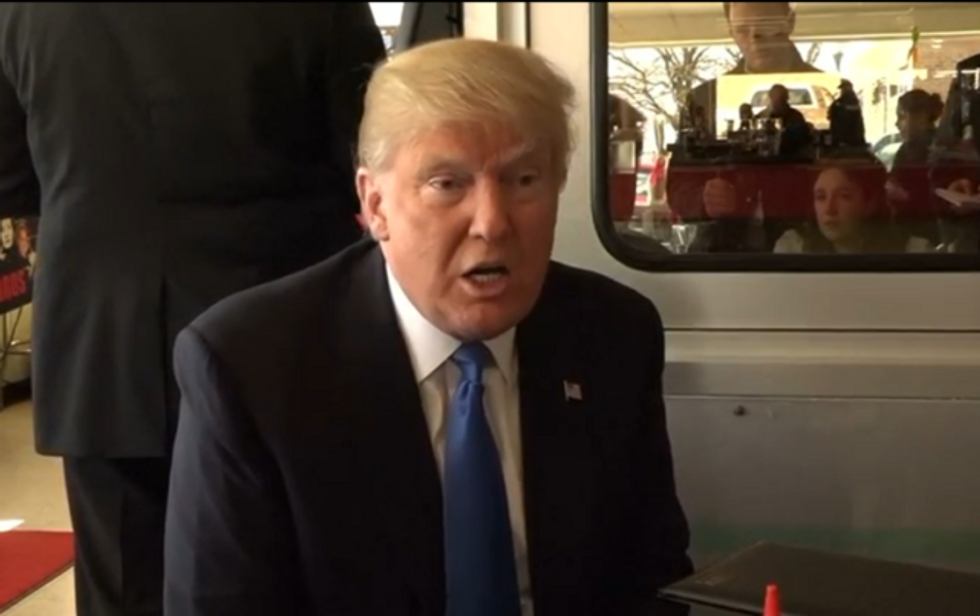 Reprinted with permission from AlterNet.
The mother of Sgt. David Johnson said President Donald Trump disrespected her slain son during a widely publicized phone call.
Cowanda Jones-Johnson was present when the president called her daughter-in-law, Myeshia Johnson, during the ride to greet the slain serviceman's body, reported the Washington Post.
The call, which was taken over speaker phone, was overheard by Rep. Frederica Johnson (D-FL) and a county official riding in the car.
"President Trump did disrespect my son and my daughter and also me and my husband," Jones-Johnson told the newspaper.
The soldier's mother declined to elaborate, but she told the newspaper that Wilson's account of the conversation was accurate.
The president disputed Wilson's account Wednesday morning after she appeared on MSNBC, and he claimed to have proof.
But the lawmaker stood by her account of the conversation and told CNN she had proof.
Travis Gettys is an editor for Raw Story.