Small Florida Police Force Shaken By KKK Charges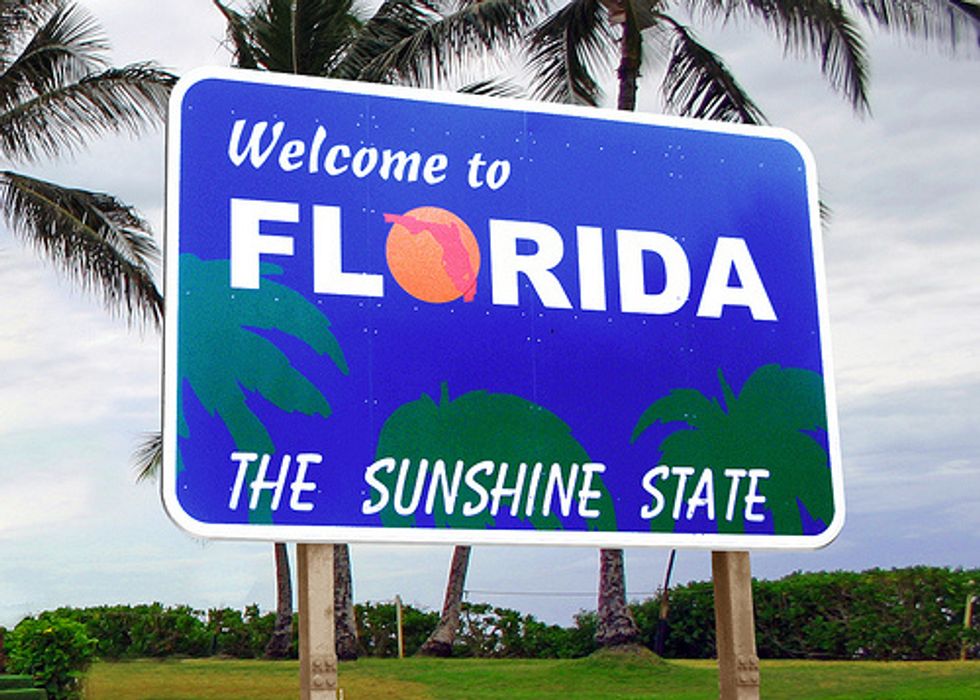 By Stephen Hudak, Orlando Sentinel
ORLANDO, Fla. — Fruitland Park police Chief Terry Isaacs said his department has been shaken by troubling but unproven allegations that a deputy chief and a former police corporal were associated with the Ku Klux Klan.
The allegations, contained in a confidential FBI report provided to Isaacs by the Florida Department of Law Enforcement, led to the sudden resignation of Deputy Chief David Borst and Isaacs' decision Friday to dismiss Officer George Hunnewell.
Isaacs would not confirm that the report linked the two officers to the KKK, instead describing the group as a "subversive organization." He said he couldn't be more exact in his description because he thought he was not authorized to release details of the report. Issacs said the document was given to him as chief to consider how the allegations might affect the officers' credibility and the perception of the department in the community.
Chief Deputy State Attorney Ric Ridgway, from whom Isaacs sought advice, identified the KKK as the hate group.
"It's not a crime to be a member of the KKK, even if you are the deputy chief. It's not a crime to be stupid," Ridgway said, in a previous interview. "It's not a crime to hate people. It may be despicable, it may be immoral, but it's not a crime."
Borst, 49, of Wildwood, who also was Fruitland Park's fire chief, denied involvement in the group but resigned both posts Friday after requesting time to speak with his family, Isaacs said.
"It's a tough situation. He was my assistant," said Isaacs, adding he had not witnessed behavior by Borst that would substantiate the charge. "I'm not saying I believe him. I'm not saying I don't believe him. But I've read the report, and it's convincing."
Isaacs said Hunnewell, who was demoted from corporal in 2013, received five "letters of counseling" in the past year, an indication he was not performing to department standards.
Isaacs said he considered Hunnewell's job performance before dismissing him.
"I just had no faith in him," he said.
Neither Borst nor Hunnewell could be reached for comment.
Isaacs, who made counselors available for his officers, said Fruitland Park has 13 full-time and five part-time cops, and many were trained by Borst.
"They're a good group of people," he said of his officers, describing them as upset by the allegations. "The last thing I was expecting to hear in the year 2014 was for a professional law-enforcement officer to be a member of a subversive organization."
In 2009, Fruitland Park police Officer James Elkins resigned after pictures surfaced of him in uniform with a pointy Klan hood and robe.
Photo: DonkeyHotey via Flickr