Smithsonian Institution Taps Cornell's President As Next Leader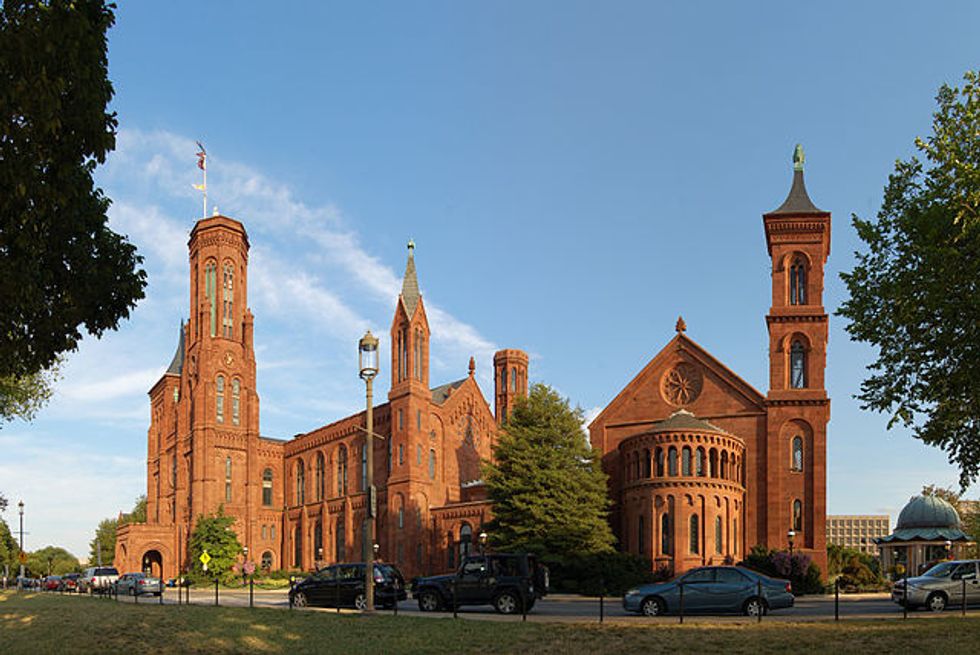 By Mike Boehm, Los Angeles Times
David J. Skorton, a cardiologist who has spent the past decade as president of Cornell University and the University of Iowa, will be the next head of the Smithsonian Institution starting in July 2015.
Skorton, 64, will be the first physician to serve as secretary of the Smithsonian, a federal department that runs a diverse array of cultural sites and research programs literally extending from A (eight museums and galleries devoted to art and design) to Z (the National Zoo), with major museums of history, natural history and the popular National Air and Space Museum in between. It's considered the world's biggest museum organization.
Skorton will succeed G. Wayne Clough, who announced his impending retirement in September. Skorton's appointment continues the Smithsonian's choice of university presidents as its leaders following the seven-year tenure of Lawrence Small, a career banking and financial executive who resigned in disgrace in 2007 after an investigation into lax financial oversight and questionable use of personal expense accounts.
Clough left the presidency of Georgia Institute of Technology to lead the Smithsonian, and under him it embarked on its first nationwide fundraising campaign to augment government funding that currently stands at about $800 million a year, covering about 70 percent of its overall budget. Clough will retire at the end of this year, and an interim secretary will be named to bridge the six months until Skorton's arrival.
Skorton, who in 1979 completed a residency and cardiology fellowship at the University of California, Los Angeles, after undergraduate and medical studies at Northwestern University, is a proven fundraiser. In its written announcement of his appointment Monday, the Smithsonian noted that Cornell, an Ivy League school in Ithaca, N.Y., had raised more than $5 billion since he became its president in 2006.
The Smithsonian's board chair, John McCarter, said in a statement announcing Skorton's appointment that its Board of Regents picked him because he had "led complex organizations" and is "an accomplished research scientist and a strong advocate for the arts and humanities."
Skorton said that the chance to lead the Smithsonian "is a once-in-a-lifetime opportunity to lead an institution that's at the heart of the country's cultural, artistic, historical and scientific life."
He's married to Robin Davisson, a professor of molecular physiology at Cornell, and his leisure pursuits include playing jazz saxophone and flute.
At the Smithsonian, Skorton's tasks, figuratively speaking, may initially align more with obstetrics and pediatrics than his specialty in cardiology: His agenda will include ensuring a healthy infancy for the new National Museum of African American History and Culture that's under construction on the National Mall in Washington, D.C., and due to open in 2015.
He also may find himself in charge of a feasibility study for a new Smithsonian National Museum of the American Latino, whose supporters are urging Congress to pass proposed legislation that would assign the Smithsonian to conduct such a study as the next step toward establishing what would become the Smithsonian's third racial or ethnic museum, after the National Museum of the American Indian, which opened in 2004, and the African-American museum.
At Cornell, despite a recession that had severely impaired university endowments nationwide, Skorton gave the go-ahead in 2009 to an expansion of the university's Herbert F. Johnson Museum of Art. It opened in 2011.
At the University of Iowa in 2004 he vetoed a proposal by a university financial belt-tightening task force that would have cut $118,000 a year in funding for the campus' Museum of Natural History.
"The funding we allocate to the humanities through our government has never come close to the value the humanities add to individual lives and to the life of our nation," Skorton wrote in a 2011 column for the Huffington Post in which he called for an increase in funding for the National Endowment for the Humanities. "Even in times of austerity, especially in times of austerity, sound investments must be made."
While Clough's tenure has been free of the fiscal scandal that hit the Smithsonian under Small, he set off a storm of protest in 2010 when he ordered the removal of an artwork from an exhibition at the National Portrait Gallery in response to conservative critics who had deemed it anti-Christian.
The video-art piece, "Fire in My Belly," by David Wojnarowicz, included an image of ants crawling over a cross, and was part of an exhibition focusing on the work of gay and lesbian artists. Clough later said he should have consulted the directors of the Smithsonian's art museums instead of acting on his own to immediately yank it from the show.
Clough said that John Boehner and Eric Cantor — who at the time were in line to take their current positions as speaker and majority leader of the U.S. House of Representatives — had threatened budget cuts for the Smithsonian if the artwork remained on view.
The National Portrait Gallery subsequently posted an explanation of the removed artwork that said Wojnarowicz's intent in using the cross in his 1987 video was not to mock Christian faith, but as a "surrealistic" symbol for "the suffering, marginalization and physical decay" of AIDS patients during that era.
Photo via Wikimedia Commons